Flooding is never a good event in any house. This can result in thousands of dollars of property loss. When water damage happens in your home, it can feel like the end of the world.
However, if you do a thorough job of cleaning up the mess and fixing any damage, your home–and your spirits–can be back to normal in no time.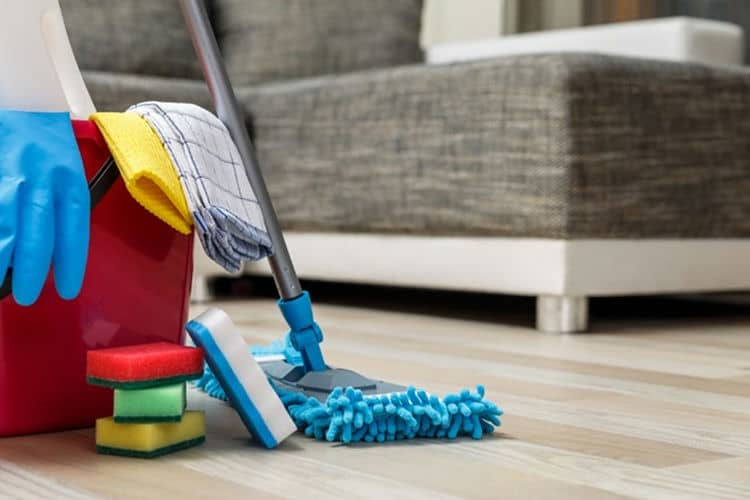 If you've just experienced a basement flood, don't despair! There are steps you can take to restore your home so it feels as good as new. Read on to learn how to clean a basement after a flood.
How to Clean a Basement: A Step-by-Step Guide
Cleaning a flooded basement can be a daunting task, but it's essential to ensure the safety of your home and prevent further damage. Here's a step-by-step guide to help you through the process.
Safety Precautions
Before you begin cleaning, prioritize safety. Ensure the power is turned off in the basement to prevent electrical hazards. Wear protective gear, including waterproof gloves, rubber boots, goggles, and a mask, to avoid contact with contaminated water and mold.
If the floodwater is extensive or you suspect sewage contamination, consider hiring professionals for the flooded basement cleanup.
Remove Standing Water
Use a submersible pump, a wet-dry vacuum, or buckets to remove standing water from the basement. Dispose of water in a safe location away from the house.
Remove Wet Items
Clear the basement of any wet or damaged items, such as furniture, carpets, rugs, and personal belongings. Dispose of unsalvageable items properly. Salvageable items should be moved to a dry, well-ventilated area to prevent further damage and mold growth.
Clean and Disinfect
Scrub all surfaces, including walls, floors, and hard objects, with a solution of warm water and detergent. This helps remove dirt, mud, and contaminants.
Follow up with a disinfectant solution to kill bacteria and prevent mold growth. A mixture of one part bleach to nine parts water is effective. Test a small area first to ensure it won't damage surfaces.
Dry the Basement
Use dehumidifiers, fans, and natural ventilation to dry out the basement. This step is crucial to prevent mold growth. Open windows and doors to promote air circulation if weather permits.
Check for Mold
Thoroughly inspect the basement for signs of mold growth. Molds can begin to develop within 24-48 hours after flooding.
If you find mold, wear protective gear and use a mold-killing solution to clean the affected areas. Severe mold infestations may require professional remediation.
Repair and Replace
Repair any damaged walls, floors, or structural elements. Consult a professional if you're unsure about the extent of the damage. Replace insulation, drywall, and flooring that cannot be effectively cleaned or dried.
Strategies to Avoid Future Floods
A flooded basement can be a daunting job. By following these steps on how to clean a basement, you can get it back to normal in no time. Take proactive steps to avoid future floods, such as waterproofing, installing a sump pump, and making sure your gutters and downspouts are clear.
Be sure to contact your local flood damage restoration experts to see what they can do to help make the process more efficient and successful. Don't let a flood redefine your basement. Take action now!
Did you find this blog post helpful? Check out the rest of our site to learn more!