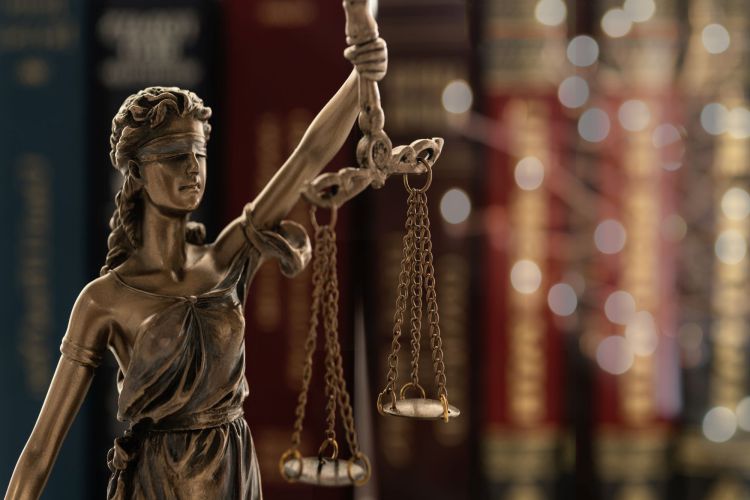 Civil litigation is a legal process where people, businesses, or other entities resolve issues through the court. It encompasses a wide range of legal issues and can be a lengthy, intricate, and often exacting journey for those not ready for it.
In this article, we will delve into the general nature of civil litigation, explore common circumstances that necessitate it, outline the steps taken by the people on both ends of the process, discuss obstacles they might encounter, and provide best practices for successfully navigating the process.

Understanding Civil Litigation
Civil litigation is where non-criminal disputes are resolved through the legal system. These disputes can span various areas, like family matters, healthcare, employment, commerce, and general public safety. You can learn its nuances in each of these sectors and more when you visit this website.
When parties cannot reach an agreement through negotiation or alternative dispute resolution methods, they may turn to civil litigation to seek resolution and potentially compensation or remedies.
There are numerous situations in which civil litigation becomes necessary, including the following:
Breach of contract:

When one party fails to uphold their contractual obligations, the other party may file a lawsuit to seek damages or specific performance.

Personal injury claims:

Individuals who have suffered harm due to another party's negligence or intentional actions may file a lawsuit to recover compensation for medical expenses, pain and suffering, and lost wages.

Employment disputes:

Employees may file lawsuits against employers for issues like discrimination, wrongful termination, or wage disputes.

Property disputes:

Property-related issues such as boundary disputes, landlord-tenant conflicts, and real estate transactions gone awry can lead to civil litigation.

Family law matters:

Disputes related to divorce, child custody, alimony, and child support often require legal intervention.
Steps In Civil Litigation
This process has two sides—the plaintiff and the defendant. The former is the person or entity starting the case. Meanwhile, the latter is subject to respond to it by either disproving or submitting.
Circumstances matter in how they can act in a litigation process, but they generally have to take the following steps:
For Plaintiffs:
Consultation:

Plaintiffs typically consult with an

attorney

to evaluate the strength of their case and determine if pursuing litigation is worthwhile.

Filing the complaint:

The plaintiff files a formal complaint outlining their claims and the relief sought.

Service of process:

The defendant is served with the complaint and given a specified response time.

Discovery:

Both parties gather evidence, conduct depositions, and exchange information relevant to the case.

Pre-trial motions:

Attorneys may file motions to resolve specific issues or disputes before the trial.

Trial:

If a settlement isn't reached, the case proceeds to trial, where both sides present their arguments and evidence before a judge or jury.

Verdict and judgment:

The court renders a verdict, and if the plaintiff prevails, it issues a ruling outlining the relief granted.
For Defendants:
Receiving the complaint:

Defendants are served with the complaint and must respond within a specified timeframe.

Consultation:

Like plaintiffs, defendants often seek legal counsel to assess their situation and determine a defense strategy.

Answer:

Defendants file a response to the complaint, admitting or denying the allegations and potentially asserting counterclaims.

Discovery:

Similar to plaintiffs, defendants engage in the discovery process to gather evidence and build their case.

Pre-trial motions:

Defendants can file motions to dismiss the case, challenge evidence, or address procedural issues.

Trial:

If the case proceeds to trial, the defendants present their defense against the plaintiff's claims.

Verdict and judgment:

If the defendant prevails, no relief is granted. If the plaintiff wins, the court issues a ruling outlining the remedies awarded.
Obstacles In The Litigation Process
Both plaintiffs and defendants face various challenges during civil litigation. These can include:
Complexity:

The legal process can be intricate and challenging to navigate without proper legal representation.

Costs:

Litigation can be expensive, involving legal fees, court costs, and potential damages.

Time-consuming:

Cases can take years to resolve, causing stress and disrupting daily life.

Emotional toll:

The process can be emotionally draining, especially in cases involving personal injury or family matters.
Best Practices For Navigating Civil Litigation
Considering the complexities and challenges described above, following through litigation may seem daunting. Fortunately, a person can stay above the situation by taking these steps:
Consult an attorney:

Seek experienced legal counsel to understand your rights, responsibilities, and the best course of action.

Assess alternatives:

Consider alternative dispute resolution methods like

mediation

or arbitration before pursuing litigation.

Document everything:

Maintain thorough records of all communication and evidence related to the case.

Prepare for delays:

Understand that delays are common and have patience throughout the process.

Stay informed:

Regularly communicate with your attorney to stay updated on your case's progress.

Explore settlement:

Be open to negotiations to avoid potentially lengthy, costly trials.

Manage emotions:

Stay focused and composed, as emotional decisions can negatively impact your case.
Understanding Is Key
All of these may seem too overwhelming for ordinary citizens (that's true to an extent). But understanding litigation is critical to protect your rights, avoid pitfalls, make wise decisions, and make the law do its job in the face of wrongdoing against you, your property, and your loved ones. Take this opportunity to empower yourself by knowing the mechanisms that protect you as a person with rights and duties.