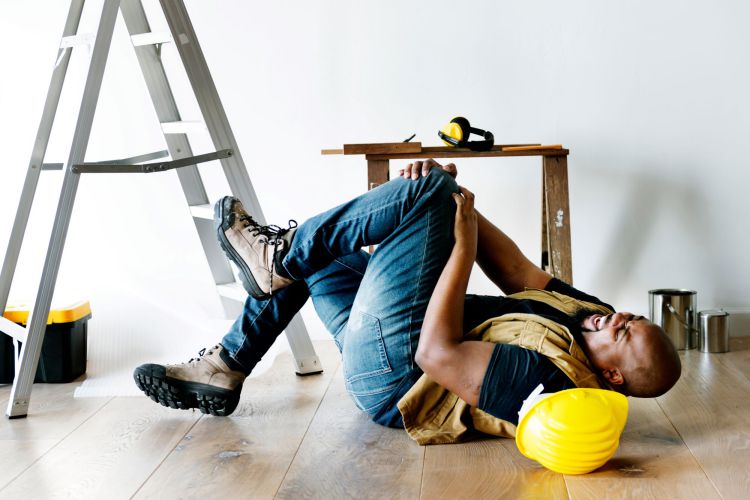 Home renovation projects can bring great joy and satisfaction. Whether replacing windows, installing a deck or upgrading kitchen cabinets, renovating your home can spruce up your living spaces and breathe new life into them. However, they can also be dangerous if the proper safety measures aren't taken. You could suffer home renovation injuries that range from minor cuts to severe lacerations and even broken bones.  
So, if you're undergoing a home renovation project or planning one soon, it's best to know how to deal with any unfortunate mishaps that may occur along the way. This article will provide information on how best to manage a home renovation injury so you can complete your project safely and without further harm. Read on.
1. Seek Medical Attention For Severe Injuries 
Whether you hurt yourself falling from a ladder or slipping, or you sustained power tools-related injuries, assess the severity of the case and the physical symptoms you feel. If you're bleeding, experiencing pain, or having difficulty in movement, seeking medical attention as soon as possible is essential. In such cases, it's best not to attempt to diagnose or treat yourself for an injury sustained during the process.  
Here are critical steps to take when dealing with a serious home renovation injury: 
Call 911 if necessary. This can include broken bones, deep cuts, and other life-threatening injuries. 

See your physician immediately. Your doctor will be able to diagnose the cause of the problem and recommend treatment options to address the medical concern and help reduce discomfort. Moreover, getting checked out sooner rather than later is better to minimize further damage or complications.  

Follow all the instructions your doctor gives regarding care and healing time frames associated with the particular type of injury you've experienced. 
Additionally, ensure you document everything related to the incident to have sufficient records in case any legal action needs to be taken at some point down the road due to negligence on behalf of another party involved in the home renovation project. It's worth noting that when you engage the services of a law firm, such as MayJung LLP, or one in your area, you'll need concrete evidence to be able to pursue your case.
2. Treat Minor Injuries At Home 
Not all injuries are severe and require immediate medical attention, such as minor cuts, scrapes, bumps, and bruises, which can be treated at home.  
To do this, start by washing the area with mild soap and warm water and applying a sterile dressing. To reduce swelling, apply an ice pack wrapped in cloth every 20 minutes for up to one hour. Furthermore, if you experience pain, take an over-the-counter anti-inflammatory medication such as ibuprofen or acetaminophen for pain relief. 
Although it's worth noting that preparing ahead of time helps reduce potential risks and save lives in severe cases where accidents happen unexpectedly during renovations.
Preventive Measures From Home Renovation Injuries 
When it comes to home renovations, safety should always come first. The following measures can be taken to prevent injury during a renovation project:
1. Identify Potential Hazards In Your Home 
It's crucial to identify potential hazards in your home to prevent accidents from happening. This can be done by inspecting the area where renovations occur and looking for areas of concern. The most common hazard in home renovations is unsafe wiring, which can lead to electric shocks or fires if improperly handled.  
Additionally, it's essential to consider any hazardous materials, such as asbestos or lead paint, that may need special handling during a renovation project. If these materials are present, they should be identified and safely removed before the work begins.
2. Use Proper Safety Gear And Equipment 
Proper safety gear and equipment are vital when carrying out a home renovation project. This includes using masks and protective glasses or goggles when working with hazardous materials such as paint and chemicals. It's also essential to wear gloves and thick clothing to protect against abrasions, cuts, and burns. Wearing hard hats is also good practice to protect yourself from falling objects, especially if you're doing a significant home renovation. 
Furthermore, any tools used during the renovation should be in good condition and appropriate for the job.
3. Employ Professional Contractors And Workers 
While some homeowners consider the DIY route, it's essential to enlist the help of professional contractors and workers when handling a home renovation project. Professionals are trained in safety procedures, have access to specialized tools and equipment, and can ensure the job is done correctly. Moreover, they can identify potential risks leading to further injuries or damage.
Conclusion 
Renovating your home can be a rewarding experience, but it's vital to take all necessary precautions for the safety of yourself and those around you. Understanding potential hazards to avoid injury or illness, wearing appropriate protective gear, and employing professional contractors are some of the best practices when tackling any renovation project.  
However, in cases wherein you or your family got hurt, seek medical attention immediately, especially if you sustained severe injuries.