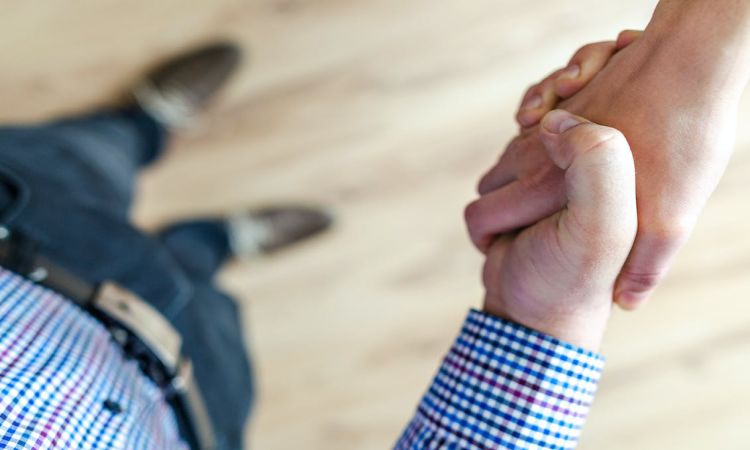 Gold is a historied commodity whose value remains consistently high, making it a highly liquid asset. With saleability on your side, finding a trusted gold buyer is your most important decision when the time comes to cash in on your gold — whether it's to sell bullion you invested in to diversify your portfolio, or whether you've decided to sell some antique jewelry and collectible coins.
While it's understood globally that gold holds its worth admirably, only specialist dealers can recognize and accurately ascertain its true value. Another major benefit to working with a specialized and trusted buyer is that doing so will guarantee that you won't be taken advantage of and that you have a safe interaction.
If you're currently exploring selling your gold, here are some tips for a safe transaction where you get the best price possible.
Seek Out a Specialized Business
While vintage stores, pawn shops, and flea markets may advertise buying your gold jewelry and coins, there are better places for you to sell. The diversity of their offerings will often make it difficult for sellers such as these to be fully experienced in buying and selling gold, specifically.
And beware of traders known as 'rogue buyers' who advertise online or in papers. They're known to breeze through towns scamming people before moving on to their next location.
Another selling outlet that sellers are generally advised to avoid is 'gold parties.' Here, organizers host neighborhood buying parties. While the convenience may be appealing, the chances of getting the best price for your precious metals are slim — organizers and the host get a cut of the costs, and items like jewelry may be weighed as one, and not per each item's individual karat value. If you opt to attend a gold party, ensure your items are weighed individually.
With these potential pitfalls in mind, when you're looking for trusted gold buyers, look for a brick-and-mortar business that specializes in the buying (and selling) of precious metals. Also, look for one that lists it as their expertise. Offering a dedicated service maximizes the likelihood of knowledge and experience and for you to receive the actual value of your gold.
Look for Years in Business
A telltale sign of a reputable buyer is one that advertises and celebrates their time in the business. A company that lists multiple generations of expertise in the industry is a good indicator of long-term customers who have experienced reliable and satisfactory transactions.
Shop Around
While you might be tempted to hurry the transaction, take your time and shop around. Don't immediately commit to the very first price you're offered. Instead, check with an array of buyers — both in person and online (an honest gold buyer will advertise market rates on their website, giving you an excellent point of reference).
A reputable buyer will offer you a free evaluation without commitment. If you say 'yes' to the first price, you won't have a controlled amount to gauge other offers against. Without this benchmark, you're unlikely to know if you're being scammed.
Do They Offer a Range of Buying Options?
A gold buyer that's confident in their services will likely offer a range of options. In addition to buying gold jewelry, watches, coins, and bullion, they're likely to deal in other precious metals, like silver, and in precious gemstones, like diamonds.
A range of services in a dedicated field shows that the dealer has retained and grown their success and standing in the market.
The Bottom Line
While finding a reliable and trustworthy gold buyer might seem overwhelming at first, by following these tips, you're sure to find a dealer with whom you'll have a good and profitable transaction. This should help you build a positive relationship moving forward for all of your gold-selling needs.