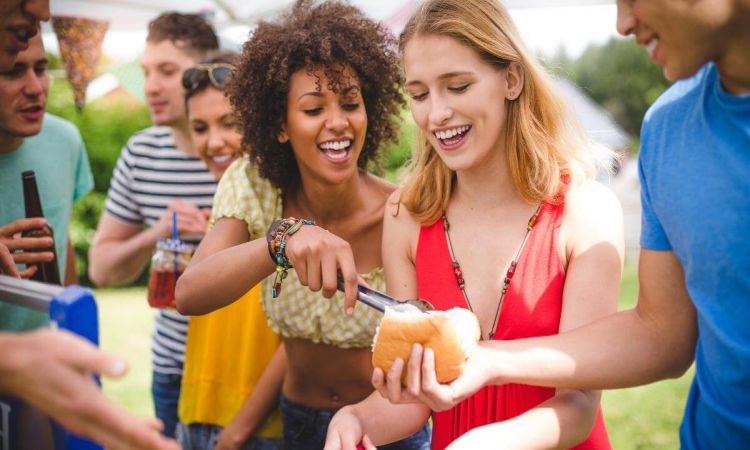 According to one recent study, more than half (57%) of Americans want to see their friends at least four times each month. Has it been a while since you've gotten together with your crew?
We get it. Life gets busy, schedules get packed, and it's easy to let stress and obligations become excuses for not hanging out. However, relationships give our lives joy and meaning, and it's important to prioritize them!
That said, it can be a little challenging to plan the perfect outing with friends. There are different needs and perspectives to consider, as well as logistics to manage.
Don't let these obstacles keep you from spending time with your closest companions. Today, we're sharing a step-by-step guide to help make sure everyone has a great time!
Pick Your People
Before you start researching things to do together, make sure you have your guest list down, first. Your friends may need to ask off from work, find childcare, or otherwise clear their calendars to make sure they can attend.
As you're deciding who to invite, think about the personalities that will mesh well together, and ones that may clash. While it can be fun and interesting to blend different types of people together, you want to make sure everyone feels comfortable. Choose a few of your closest pals, and try to find a date that works for everyone.
Schedule Early
No matter what type of outing you're thinking about doing, we recommend scheduling it at least one week in advance. Of course, you may need even more time than that if you're planning an elaborate outing.
For instance, a week's notice is usually fine if you're calling ahead to make sure a local restaurant can accommodate your group. However, if you're planning to attend an event together, such as an out-of-town concert, you may need more lead time to make sure everything falls into place.
The same goes for any type of activity that's in demand and usually fills up quickly, such as a yacht party rental! The earlier you can book your party, the better your odds are of securing the date and exclusive options that you want.
Delegate, Delegate, Delegate
When you're planning fun with friends, no one should be left holding the reins on their own. If everyone pitches in and takes care of one aspect of the event, it usually goes much more smoothly. Even if you've stepped up and offered to plan most of the day, don't hesitate to let others know what you need.
For instance, if you're planning to throw a party, think about all of the different food items, decorations, and accessories you may need. Then, reach out to your friends and see who can pitch in to help.
If you really want to stay organized, you can even assemble everything on an app like Sign-Up Genius. This is a platform that allows group leaders to easily list the products or services that they need to bring their event together. For instance, you may need paper products and drinks, or someone to stay afterward and help you clean up.
Once you create this list, you can share it digitally so everyone can quickly see which tasks have been taken care of, and which still need to be completed. Here's a quick overview that shows how to create your first Sign-Up.
Agree on a Budget
Spending time with your friends doesn't have to drain your bank account. Simply enjoying one another's company is priceless, and it doesn't require any major expense. However, you may start to feel the financial strain if everyone starts talking about booking a more elaborate event or even going on a group vacation.
The best outings are those that everyone can comfortably afford. Together with your group, decide on a maximum that each person is comfortable spending.
While these conversations can be a little uncomfortable to have, there's an upside to working through those details. When everyone agrees to pitch in, you might find that seemingly expensive activities suddenly become more doable. For example, the price of a vacation home rental might be high for one person to shoulder alone, but it's a lot more economical if it's split multiple ways.
Don't Forget Transportation
When you're in the throes of planning group activities, it's easy to forget one of the most basic steps: figuring out transportation!
If the event is local and low-key, the solution could be as simple as everyone taking their own vehicle to and from the event. However, this gets a little more complicated when there are multiple stops involved. You'll also need to think about designated drivers if the event involves alcohol.
It may be easiest for a few of your friends to ride together, as long as everyone agrees on who will be behind the wheel. Or, you may choose to book a rideshare service or charter a party vehicle so no one has to worry about driving. Call ahead to make sure there will be plenty of parking where you're heading, and share the directions with your group if you're going somewhere new.
Enjoy a Fun Outing With Friends
Life can get chaotic and stressful, but we all deserve to let loose and spend time with our people. If it's been a while since you've planned an outing with friends, use this guide to help you get started!
The goal is to stay organized from the beginning, keeping everyone's needs, opinions, and restraints top of mind. The more considerate you can be about their situations, the easier it is to ensure everyone enjoys themselves.
Want to take your group outing to the next level? Check out our Travel section for tips on fun and exciting places to explore together!