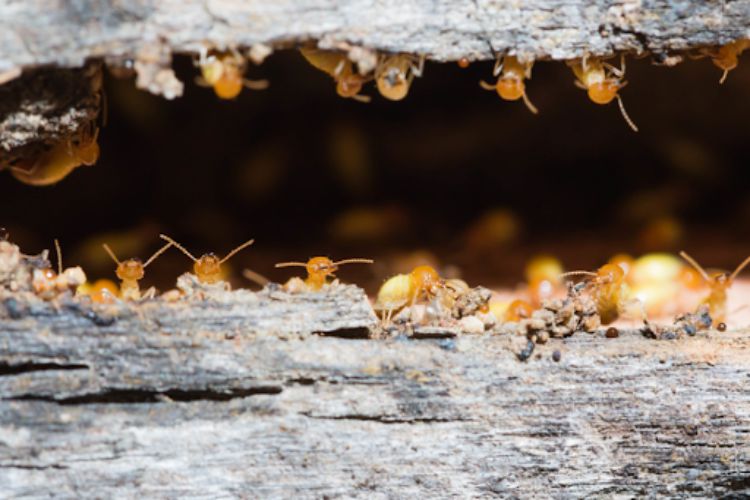 Drywood termites are no different from regular household pests. Even so, you want to learn how to get rid of them before the situation gets worse.
If you fail to follow the right steps, you could end up spending more to stop the infestation. So, what should you do about them?
Keep reading to learn more about how to prevent dry-wood termites and stop them from destroying your home.
Seal Cracks and Crevices
While it's good to learn the signs of a termite infestation, you want to act as fast as you can to prevent their spread. One of the best ways is to keep them out.
Dry-wood termites can come through cracks around your home's foundation, windows, or doors. So, be sure to check for gaps and seal those entry points.
A few ways you can do so include filling them with caulk or through weather stripping. They can also thrive in moist or humid conditions, so remember to check your insulation along the way.
Avoid Storing Firewood Indoors
Dry-wood termites are the types of pests that do not need much water or soil to survive. As a result, they are more likely to swarm dry pieces of wood.
Storing firewood indoors can be a prime location for termites to access and create a colony. To avoid this, store them at least 20 feet away from the house and off the ground if possible.
Protect Wood Structures
One of the most termite prevention methods is protecting your wood structures, which includes regular care and maintenance. You can achieve this by ensuring your home has proper ventilation and fixing leaks or water damage as soon as possible.
Moreover, you can consider sealing or treating wood in your home. Doing so is like coating them with a protective barrier to prevent termites from going through them.
Dispose of Damaged or Aged Wood
Disposing of damaged or aged wood is the key to preventing termites from infesting your home. They are attracted to weakened or decaying wood, so you want to keep them away from your home.
If you notice any dead trees or stumps near your home, call a service to remove them. You can also do it yourself if you can transport them to the right disposal areas.
Note that doing so doesn't only eliminate different types of termites but prevents other pests from creating a breeding ground.
Keep Lights Closed
Like other types, dry-wood termites are fond of light and often swarm around them. As a result, it could encourage them to enter your home.
Make sure to keep the lights off at night or close your curtains or blinds. It lowers the amount of light that pests can detect and reduces the chances of them breaking into your home.
Consider Specialized Treatments
If you're dealing with an infestation, it can be hard to figure out where the pests are hiding. In this case, you want to get specialized treatment to get rid of them, wherever they are.
The process usually involves chemical properties, so be sure to ask about its safety before getting the service. You can check this pest control homepage for more details.
Learn How to Prevent Dry-wood Termites to Protect Your Home
It's crucial to take proactive measures when learning how to prevent dry-wood termites from damaging your home. It includes regular inspections, prompt repairs, and proper maintenance.
Moreover, you want to consider different options, like treatments and pest control.
You can learn more about it by checking out our blog!