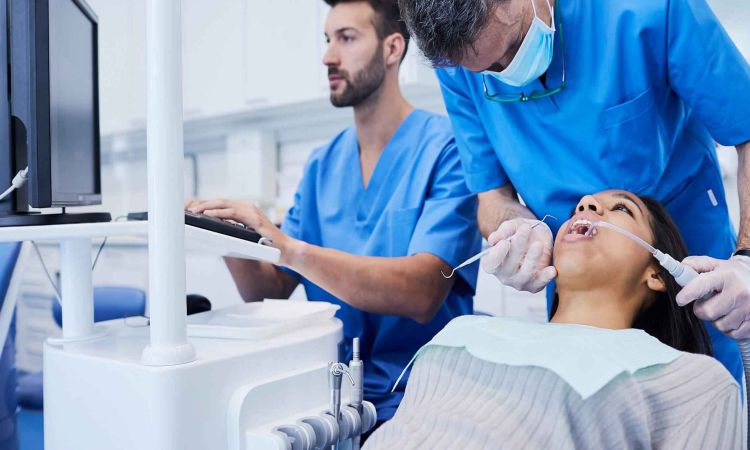 Running a successful dental practice requires more than just clinical expertise. It involves a combination of exceptional patient care, efficient operations, and effective management. A well-managed dental practice not only ensures patient satisfaction but also boosts the reputation and profitability of the establishment. Here are the key strategies and tips to help dentists and dental professionals run a thriving dental practice.
Deliver Exceptional Patient Care
The foundation of any successful dental practice is exceptional patient care. Patients should feel comfortable, cared for, and heard during their visits. Establishing a friendly and welcoming atmosphere in the dental office is essential. Dentists and staff should take the time to explain procedures, address concerns, and create personalized treatment plans for each patient. A satisfied patient is more likely to return and refer others to the practice, fostering a strong reputation in the community.
Invest in Modern Technology and Equipment
For your dental practice to succeed, you will have to ensure you have all the equipment you will need. If you are setting up your practice in the UK, for example, you shouldn't skip on finding trusted UK dental suppliers to supply the equipment you require. Keeping up with advancements in dental technology is crucial for providing top-notch care and improving efficiency. Upgrading to digital X-rays, CAD/CAM systems for dental restorations, and intraoral cameras can enhance accuracy and reduce patient waiting time. Modern practice management software can also streamline administrative tasks, appointment scheduling, and billing processes.
Train and Develop Staff
A successful dental practice relies on a competent and dedicated team. Dentists should invest in continuous training and professional development for their staff to keep them updated with the latest techniques and industry best practices. You should encourage teamwork, effective communication, and positive work culture to foster a harmonious environment within the practice.
Focus on Patient Communication
Communication is a vital aspect of any dental practice. Dentists and staff must be excellent communicators to build patient trust and rapport. Make sure to educate patients about their oral health, treatment options, and preventive measures. Utilize newsletters, social media, and your practice website to keep patients informed about oral hygiene tips, upcoming events, and any changes in the practice.
Implement Effective Marketing Strategies
A successful dental practice requires a steady stream of new patients, and marketing plays a key role in attracting them. Utilize both online and offline marketing strategies to reach a broader audience. A professionally designed website that bears in mind SEO practices and a strong social media presence can help expand the practice's reach. Moreover, patient referrals can be encouraged through referral programs or incentives.
Optimize Workflow and Operations
Efficient workflow and streamlined operations are essential for the success of any dental practice. Analyze and optimize the patient journey from when they enter the practice to when they leave. Minimize waiting times, automate administrative tasks, and implement effective appointment scheduling practices to maximize productivity. A well-organized practice enhances patient satisfaction and allows the dental team to focus on delivering quality care.
Emphasize Infection Control and Safety
Patient safety is paramount in dental practice. Adhere to strict infection control protocols, following guidelines provided by regulatory bodies like the CDC and WHO. Ensure that all staff members are trained in infection control procedures and that the practice maintains a clean and hygienic environment.