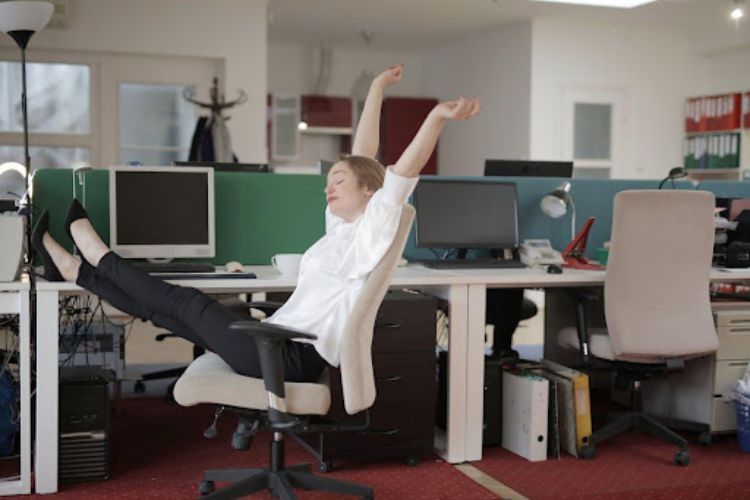 Listen. The work you do and the career path that you choose will take up a lot of your time. So when people say, "Explore your passion," it may be something to take seriously. Here are a few reasons why exploring what excites you can be important when choosing a career path: 
You'll want to do something interesting
Whether the medical field has always captivated you and you want to get into a medical assistant program or you have always been drawn to acting and are looking into studying the arts, choosing to follow your passion as a career path can make life interesting. 

From getting to learn the most interesting things in school to then being able to put them to good use, when it comes to studying and then working in that career, it helps to be passionate about a specific topic or idea. 
You'll want to look forward to your job
When it comes to work, think ahead. Think about waking up every morning around the hours of 5-8 a.m. and preparing yourself to head out to an office or to your home office to get started on work. Think about the 7-9 hours you'll spend at this job. You can see why choosing a career path that you love is a good idea. If you're going to have to get up and do it at least 5 days a week and for many of your waking hours, at least make it enjoyable. 
It'll be easier to do things if you have a natural talent
Much of the time, the things that we have natural talent in are things that interest us. For some, coding and technological things may come easy to you. For others, it could be your artistic talent and creativity is something that you've been great at for years and have been developing through classes and art programs. 
In the long-term path of your future career, putting this talent to work could help you to become successful in many areas, simply because you're good at it. While others may have to work hard at creating success in this field or skill, because your natural talent came easily for you, it may not even feel like work to you. If you know that you have a natural talent for something but aren't quite sure how to make a career out of it, talk to a career mentor to help you determine the best career path for you. 
It can help you succeed and excel
When people have a passion for a job or skill, they tend to put their whole heart into it. They want to do what they can to push their limits and become the best at what they do. Their motivation to do well drives them to find ways to excel and reach success in their field. This is true for many job types. From actors who want to make it to the A-list to singers who envision stadiums full of fans, where there is passion, there is often the driving factor that helps people succeed. 
You could become one of the best
If you love what you do, there's something that gets you up in the morning and keeps you inspired to work hard, even when there are challenges along the way. Even people who are following their die-hard passion and succeeding at it have bad days and times when it's hard to keep going, but their passion sees them through. This kind of hard work and dedication to something you love could have you succeeding as one of the best in your industry, so consider this when choosing a career path. 
In Conclusion 
It may seem cliché but doing what you love can help you reach success in many ways. From personal satisfaction to becoming successful in your career, loving your job is reason enough to pursue your passion when choosing the path you'll take for your life.