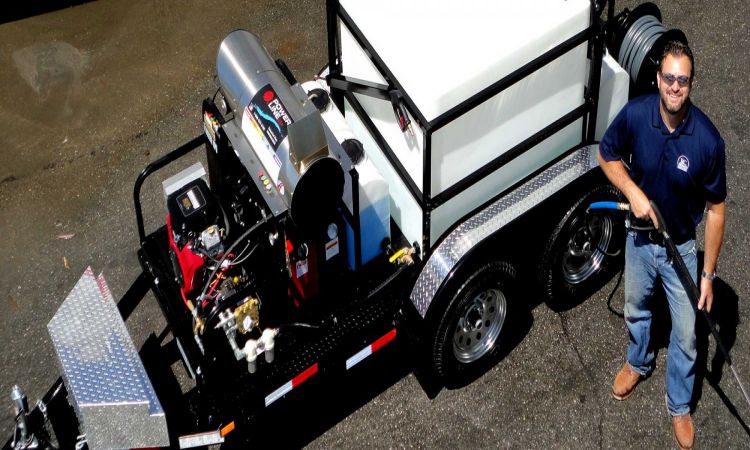 Setting up a power-washing business requires careful planning and the right equipment. One crucial component of your equipment arsenal is a reliable truck bed. A well-designed aluminum truck bed can enhance efficiency, organization, and productivity. This listicle will explore the key factors to consider when selecting the right truck bed for your power-washing business and guide you through the process.
Choosing the Right Size and Capacity
The first step in selecting a truck bed for your power-washing business is determining the appropriate size and capacity. Consider the volume and weight of your equipment, including power washers, hoses, cleaning solutions, and any additional tools you may need. Assess the dimensions of the truck bed, ensuring it can accommodate all your equipment comfortably without compromising safety or functionality.
Material Durability and Construction
Another fundamental factor to consider when choosing a truck bed is the material durability and construction. Look for truck beds constructed from high-quality materials such as steel or aluminum. These materials offer excellent strength, longevity, and resistance to harsh weather conditions and heavy usage. Opting for a truck bed that can withstand the rigors of your power-washing business will help minimize maintenance and replacement costs in the long run.
Organization and Storage Features
Efficient organization and storage are paramount to a successful power-washing business. Look for a truck bed with various storage options, such as built-in compartments, drawers, or racks. These features enable you to keep your equipment and supplies organized and easily accessible, saving you valuable time during jobs. Additionally, consider the bed's design for securing your equipment during transport, such as tie-down points or adjustable straps.
Accessibility and Ease of Use
Consider the accessibility and ease of use when selecting a truck bed for your power-washing business. Look for side access doors or drop-down tailgates that allow convenient entry and exit from the truck bed. These features facilitate quick and efficient loading and unloading of equipment, minimizing downtime and maximizing productivity on the job.
Customization Options
Every power-washing business has unique needs and requirements. Therefore, choosing a truck bed that offers customization options to suit your specific workflow is essential. Look for customizable shelving, adjustable racks, or modular compartments. These options allow you to customize the truck bed to your business's equipment and organizational needs, optimizing efficiency and effectiveness.
Consider Your Budget
While investing in a high-quality truck bed that meets your business's requirements is crucial, it is equally important to consider your budget. Determine your budget range before exploring various options and stick to it. Compare features and costs from different suppliers to find the best value for your money without compromising on essential qualities such as durability and functionality.
Conclusion:
Setting up a power-washing business requires careful consideration of various factors, and choosing the right truck bed is a critical step in the process. By selecting an aluminum truck bed with the appropriate size and capacity, durable material construction, efficient organization and storage features, accessibility, and customization options, you can enhance your business's productivity and success. Additionally, consider your budgetary constraints and seek a balance between quality and affordability. With the right truck bed, you can ensure your power-washing business operates smoothly, efficiently, and profitably.