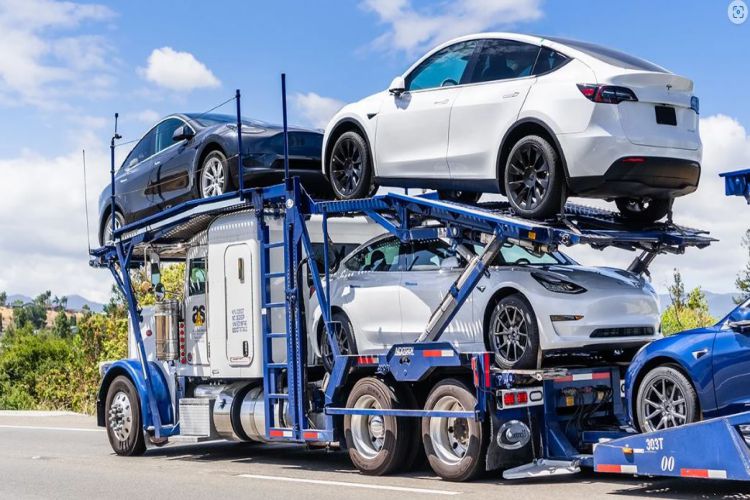 Moving through interstate involves numerous logistics, and when it comes to transporting your vehicle, careful planning is paramount. Interstate Car Transport, in particular, requires careful planning to safeguard your vehicle and make the journey seamless. In this article, you'll explore essential tips to navigate the complexities of moving your car between states. 
1. Know Different Methods of Interstate Car Transport
Learning the various methods of interstate car transport is crucial for tailoring the experience to your specific needs. For instance, open transport is a common and cost-effective choice, while enclosed transport provides extra protection for high-value or delicate vehicles. Researching and selecting the method that aligns with your vehicle and budget ensures a smooth start to the transport process.
2. Ensure Your Car is in Good Condition Before Transport
Before entrusting your vehicle to interstate transport, conduct a thorough check to ensure it's in optimal condition. This includes checking fluids, and tire pressure, and addressing any necessary repairs. Documenting the current state of your car through photographs aids in identifying any potential damages that may occur during transport, creating a comprehensive record for reference.
3. Choose a Reliable Car Transport Company
Selecting a reliable car transport company is foundational to a smooth move. To do that, research potential companies read reviews, and consider testimonials to gauge their reliability. It is important to check if the service provider you are considering hiring has proper licensing and insurance. This helps ensure that they meet the required regulatory standards.
Clear communication and transparent pricing contribute to a positive experience, making it essential to choose a company with a proven track record of safe and timely vehicle transport.
4. Understand Cost Factors
Understanding the cost factors involved in interstate car transport is essential for budgeting wisely. With that in mind, consider aspects such as the distance of the move, the type of transport method chosen, and any additional services required. 
Obtaining quotes from multiple transport companies allows you to compare costs and select a service that aligns with your budget while ensuring a smooth and affordable move.
5. Schedule Transport to Align with Your Time
Scheduling your car transport to align with your overall moving timeline is crucial. In that sense, consider peak seasons and potential delays in transit when planning the transport schedule. By coordinating the arrival of your vehicle with the broader moving process, you ensure a seamless transition. It even minimizes the stress associated with managing multiple moving parts.
6. Assess Additional Coverage
While transport companies typically offer basic insurance coverage, evaluating the need for supplemental insurance is prudent. This extra layer of protection can provide peace of mind, especially for high-value vehicles or those with sentimental value. 
Have a Smooth Move with Interstate Car Transport
As you embark on this journey, rest assured that your careful planning will contribute to a successful and worry-free relocation. Whether you're moving for a new job or a change of scenery, these tips will guide you in safeguarding your vehicle and making interstate transport a positive and efficient experience.