Choosing the right orthodontic treatment can be daunting, especially when so many options are available. Two prevalent choices are available for teeth straightening: conventional braces and Invisalign. Both options offer certain benefits and drawbacks; the final choice will rely on your particular requirements and inclinations. This article post will explore the differences between Invisalign, traditional, and ceramic braces.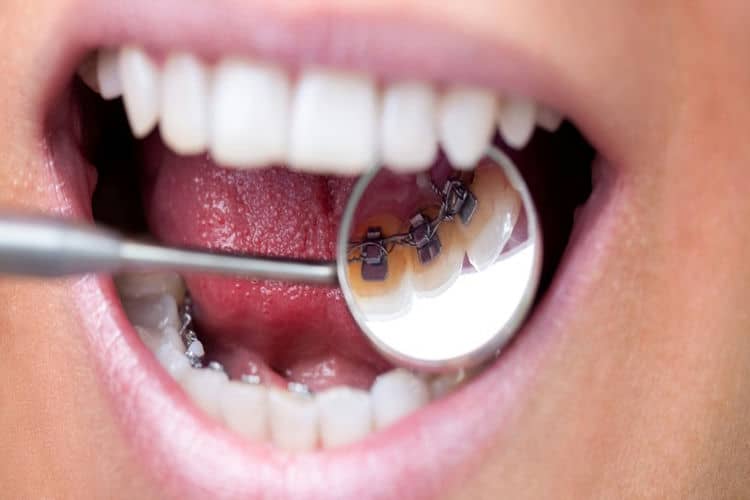 Traditional Braces
Traditional braces have been around for decades and have helped millions achieve straighter teeth and a more confident smile. They consist of metal brackets bonded to your teeth and connected with wires and elastic bands. Traditional braces are the most effective orthodontic treatment for complex cases, such as severe overcrowding or bite issues.
One of the main advantages of traditional braces is that they are very effective in correcting orthodontic issues. They also require less patient compliance than other orthodontic treatments since they are fixed to your teeth. Additionally, traditional braces can be more cost-effective than Invisalign, depending on the extent of treatment needed.
Invisalign: A Clear Alternative
Invisalign is a well-liked substitute for traditional braces that utilizes transparent, detachable aligners to realign teeth gradually. These aligners are customized to fit your teeth precisely and are swapped out every few weeks to facilitate the gradual shift of your teeth into their proper position. Invisalign is particularly advantageous for those who desire a discreet orthodontic treatment option, as the aligners are almost invisible. It is also ideal for individuals with mild to moderate orthodontic problems. Additionally, Invisalign aligners can be removed during meal times, tooth brushing, and flossing, making them a more convenient option for certain patients.
Which is Right for You?
When choosing between Invisalign and traditional braces, you should consider a few factors:
Orthodontic Needs: The extent of your orthodontic issues will significantly determine which treatment is right for you. Traditional braces may be your best option if you have complex orthodontic issues. In contrast, Invisalign is typically better suited for patients with mild to moderate orthodontic issues.
Appearance: If the appearance of your braces is a concern, Invisalign may be the better choice since the clear aligners are virtually invisible. However, if you're not bothered by the appearance of traditional braces, they can be just as effective.
Cost: The cost of your orthodontic treatment may be a significant factor in your decision. Traditional braces are often less expensive than Invisalign, but this will depend on the extent of treatment needed.
Ceramic Braces: An Alternative to Traditional Braces
Ceramic or clear braces provide an alternative to conventional metal braces by using transparent or tooth-colored brackets and wires. These braces are ideal for individuals who desire the effectiveness of traditional braces while also being conscious of the appearance of metal braces.
They are a discreet option, and the brackets blend in with your teeth, which are less noticeable than traditional metal braces. They are also durable and effective in correcting orthodontic issues, similar to traditional braces. The only difference is the aesthetic appeal. They are a popular option for older teens and adults who want to correct their teeth discreetly.
One of the primary benefits of these braces is their cosmetic appeal. They are less noticeable than traditional metal braces, making them an attractive option for those concerned about their braces' appearance. They are also more comfortable than traditional braces since they are less likely to irritate gums and cheeks.
Conclusion
In conclusion, the decision between Invisalign, traditional braces, and ceramic braces is a personal one that depends on your orthodontic needs, lifestyle, and preferences. While traditional braces have been the go-to option for decades, newer options like ceramic and Invisalign braces offer patients more discreet and convenient options for orthodontic treatment. Straighter teeth can improve your overall oral health and boost your self-esteem. Take the first step towards a straighter smile today.