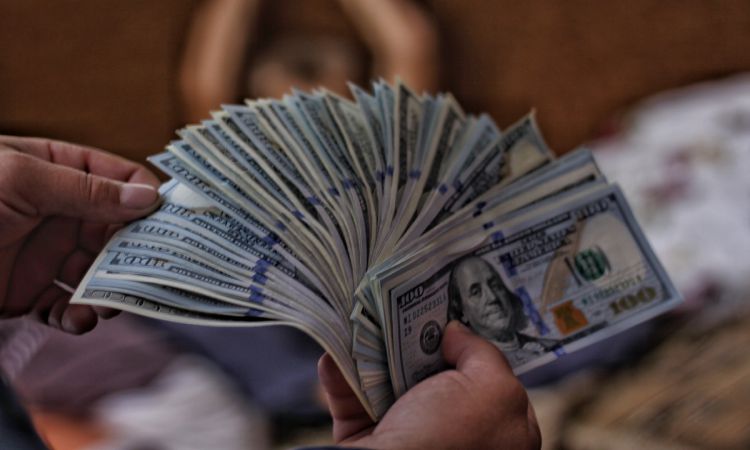 So, you just got a job offer and the salary is around 40k a year? Sure, it sounds like a good amount and you are satisfied. However, when you crunch the numbers and get to the nitty-gritty of your lifestyle, you realize it might not be that much. So, now you are wondering, is a 40K salary good?
Is 40K a Good Salary?
A 40K salary is good for some people. However, whether or not this amount will be good for you depends on factors such as where you live, your current expenses, the number of people that depend on you, your financial situation, and how good you are with money.
According to the Bureau of Labor Statistics (BLS), the median salary in the US in the second quarter of 2022 was around $54,132 per year. This means that $40 per year is a below-average salary in America and most people might struggle to live off it. However, this doesn't mean that it will not be enough for you.
How to Determine if a $40K Salary Is Good for You
When it comes to money, the idea of enough or little is fairly subjective. What do I mean? 40K a year could mean the world to one person and yet be peanuts to another person. That's why it's a bit tricky to give a definitive answer to this question. Knowing where you're spending your money and learning personal finance tips will help you know whether your salary is good enough.
So, to better understand whether this amount of salary is good for you, we will need to look at several factors. In particular, you will need to factor in:
Your expenses
The area you live in
The number of dependents you have
Your current financial situation
Your money management skills
Look at Your Expenses
Expenses vary from person to person, so your situation will definitely be unique. You need to look at how much you spend per month, per week, or per day. Some important expenses to factor in include:
Your rent
Food costs
Electricity and water bills
Monthly subscriptions
Other basic necessities such as clothes
You calculate these expenses based on how often you are paid. For instance, if you get $3,333 per month, your total monthly expenses should be less than this number (Remember we haven't subtracted taxes yet). You don't want your whole salary to go into expenses.
So, if your total expenses for the month are more than $3,000, $40K per year is certainly not a good salary for you.
Consider the Area You Live In
The cost of living in America can drastically vary based on the State you live in. The lifestyle can change further depending on the specific area you are located. For instance, in any State, living in an urban setting or city is usually more expensive than in a rural area.
Generally, the area you live in will affect things like:
Housing costs
Transportation costs
Taxes
Entertainment
Vacation
According to my research, the best American States to live on a $40K salary include:
Eugene, Oregon
Cleveland, Ohio
Abilene, Texas
Cheyenne, Wyoming
Rochester, New York
Sheboygan, Wisconsin
Consider the Number of Dependents You Have
Consider two people: One lives alone and has almost zero responsibilities except to fend for himself. The other has a family of six who fully depend on him. He also takes care of his parents and three siblings.
Who do you think will be more comfortable on a $40,000 salary? The first person of course. Fundamentally, the more dependents you have, the less sufficient a $40k salary will be. Also, living alone doesn't mean you don't have dependents or responsibilities. You might still provide for your siblings or parents.
So, the point here is to look at the number of dependents and your responsibilities towards them, not whether you live alone or not.
Consider Your Current Financial Situation
Your current financial situation will largely inform whether or not you will be okay with a 40k salary. To make things clearer, you will need to ask yourself questions like:
Are you in debt? If yes, how much? How long will it take you to pay it off with an annual salary of $40,000?
Do you have any savings?
Have you made any investments?
Do you have other sources of income? How much do they bring in? Is it enough to supplement a $40k salary?
Answering these questions as clearly and as honestly as possible will give you a succinct picture of your financial position and what you can expect if you earn $40k per year. For instance, if you are deep in debt, and don't have much savings, investments, or side hustles, you might struggle with this salary.
Consider Your Money Management Skills
Here is the truth; if you have poor money management skills, no amount of salary will be good for you. So, it is really more about how good you are with money than how much you earn. A financially literate person who earns 40k per year is far off better than another who earns $100k per month with poor money skills.
So, you have to ask yourself:
How good are you with money?
Do you know the basics of budgeting?
Can comfortably account for your spending?
So, if after doing your math you realize that a $40,000 salary might be insufficient for you, I suggest you start learning the basics of personal finance before you go hunting for another job.
Conclusion
As you can see, a 40k salary can be enough or insufficient depending on a number of factors. These include your state or city, number of dependents, financial situation, expenses, and personal finance knowledge.