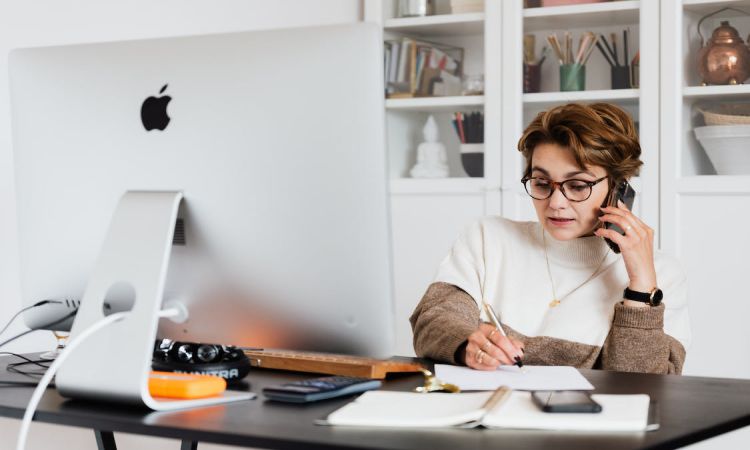 In the fast-paced world of real estate, property technology, or PropTech, has become an essential tool for maximizing the value of properties. PropTech offers a variety of innovative solutions to simplify property administration, automate processes, and boost productivity.
Grand View Research has forecasted a robust compound annual growth rate of 15.8% for the global PropTech market from 2022 to 2030. The report cites the growing adoption of big data analytics as a key driver of this growth, owing to its numerous benefits, including enhanced productivity, informed decision-making, improved customer service, and increased revenue.
In this comprehensive guide, we'll explore how PropTech can help property owners and managers increase the value of their properties.
Understanding PropTech
PropTech refers to a range of technology solutions and innovations designed for the real estate industry. It encompasses various software, hardware, and services that aim to improve the processes involved in property management, sales, and transactions. PropTech solutions range from property management platforms and smart home systems to virtual reality tours and blockchain-based property transactions.
These innovative solutions are helping property owners and managers to streamline their operations, automate tasks, reduce costs, increase efficiency, and improve the tenant experience. Property technology solution providers like Allbridge offer a single platform that integrates various technologies, such as high-speed internet, Wi-Fi, TV services, and IoT devices, to create a complete experience.
Analytics Steps published a blog post in 2022 stating that property managers can utilize IoT for facilities monitoring and AI for IoT data analytics to gather crucial metrics such as employee performance, resource usage, and customer satisfaction.
Streamlining Property Management
Property management platforms can help streamline processes like rent collection, maintenance requests, and lease agreements. These platforms can automate many of the administrative tasks involved in property management, freeing up property managers' time to focus on more pressing matters. Property owners and administrators can improve efficiency, cut expenses, and enhance the tenant experience by utilizing these tools.
Automating Transactions
Property deals based on blockchain are drawing attention as a means to automate and simplify property purchases. Smart contracts, which are self-executing agreements that execute autonomously when certain circumstances are fulfilled, are used in these transactions. This technology has the potential to eliminate the need for middlemen such as brokers and attorneys, resulting in faster and more cost-effective deals.
Furthermore, blockchain technology guarantees transaction records' transparency, security, and immutability, decreasing the risk of fraud and mistakes. It also supports partial ownership and worldwide business possibilities, making real estate more available and inclusive.
Improving Energy Efficiency
PropTech solutions can also help property owners and managers improve the energy efficiency and sustainability of their properties. Smart home systems can provide energy-saving features like automatic temperature control and intelligent lighting.
Property managers can use energy management platforms to monitor energy usage and find places for improvement. Sustainable construction materials and techniques can also be incorporated into property development projects, resulting in eco-friendly and cost-effective buildings.
Enhancing Tenant Experience
PropTech solutions can enhance the tenant experience and increase tenant satisfaction. Smart home systems can provide tenants with features like remote access to temperature control, security cameras, and smart locks. Mobile apps can help tenants pay rent and communicate with property managers. Tenant engagement platforms can provide tenants with access to community events and amenities.
Investing in PropTech
Tapkey.io's blog post from July 2022 outlines the numerous advantages that advancements in PropTech can offer to the real estate sector. Apart from being a lucrative avenue for investors, the introduction of new tools is also aiding millions of buyers, sellers, and landlords in enhancing their property experiences.
Investing in PropTech can be a significant opportunity for property owners and investors to maximize the value of their properties. PropTech can help investors identify areas for improvement, increase efficiency, and attract tenants. Investing in PropTech, on the other hand, necessitates a careful evaluation of variables such as expense, compatibility with existing systems, and possible ROI.
Conclusion
In summary, PropTech has emerged as a critical instrument for increasing the value of properties in the real estate business. PropTech solutions provide numerous advantages to property owners and administrators, ranging from streamlining property administration to improving the energy economy and improving the tenant experience.
As the industry evolves, engaging in PropTech can assist property proprietors in remaining competitive and attracting tenants. PropTech solutions must, however, be carefully considered to ensure that they are compatible with current systems and provide a good return on investment.
Overall, property owners and administrators must embrace PropTech if they want to improve productivity, cut expenses, and increase the worth of their properties.