Which Surfaces Should I Disinfect?
When using a surface disinfectant, it is important to know which surfaces you can use these products on to ensure that you are not degrading or damaging the material. Surface disinfectant can be used on any hard surface in your home, school or workplace. As these disinfectants work to remove all germs, bacteria and viruses from a surface, they will leave the objects that they coat hygienic and clean! It is vital that you use high-quality surface disinfection solutions on the hard surfaces that you are cleaning as this will ensure that the germs and harmful microorganisms that remain on these surfaces are completely eradicated. TouchBio has a number of high-quality surface disinfection products that are each designed to help keep your home, office, school or commercial space free from harmful germs and bacteria. For more information on the surface cleaning products and offers that they have available, be sure to head on over to their website!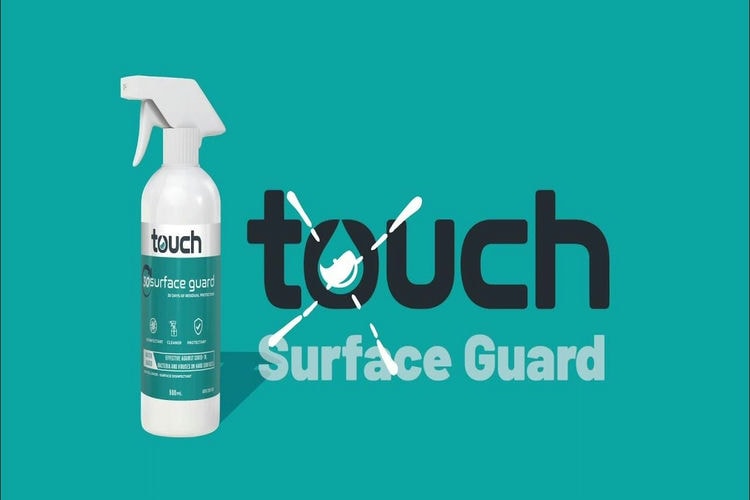 Why Is It Important To Use Surface Disinfectant?
The surfaces around us contain a large number of germs, bacteria and viruses that when transferred into our bodies, can cause us to get sick. Surface disinfection helps to remove harmful pathogens before they are transferred through the touching of different surfaces. Using surface disinfection formulas can greatly decrease your chances of picking up germs that can then make their way into your body. As these germs have the potential to make you sick, it is vital to regularly disinfect the surfaces around you! Having a surface disinfection spray, gel or wipe can ensure that you are able to keep areas around you hygienic and clean, offering you the best possible protection against germs and bacteria.
What Should Be Considered When Using Surface Disinfectants?
When purchasing the surface disinfection products that you are going to use, it is important to ensure that they are effective. The TouchBio surface disinfectant is 99.99% effective in eradicating germs, bacteria and viruses, ensuring that you remain safe and healthy! This hospital-grade solution leaves behind an antibacterial residue that protects the surfaces that it coats for up to thirty days after application, meaning that the surfaces you disinfect will have long-lasting protection!
Keep Surfaces Clean With The TouchBio Surface Disinfectants!
Touchbio has a wide range of surface disinfection products to keep the surfaces that you touch free from germs, bacteria and harmful pathogens. As remaining safe and healthy is such an important part of life, using the best products on the market is always a good idea! TouchBio provides hospital-grade disinfectant to keep your home, office, school or commercial space disinfected for up to thirty days after application, ensuring that you and those around you, remain healthy and fully protected! for more information on the products that this fantastic brand has to offer, head on over to their website!