In the ever-evolving world of interior design and home remodeling, the concept of metamorphosis makeovers has taken the industry by storm. This unique approach to home redesign goes beyond the traditional facelift, diving deep into the core of a home's essence and breathing new life into its very structure. Among the most popular areas of focus for these transformative projects is the kitchen – the heart of the home.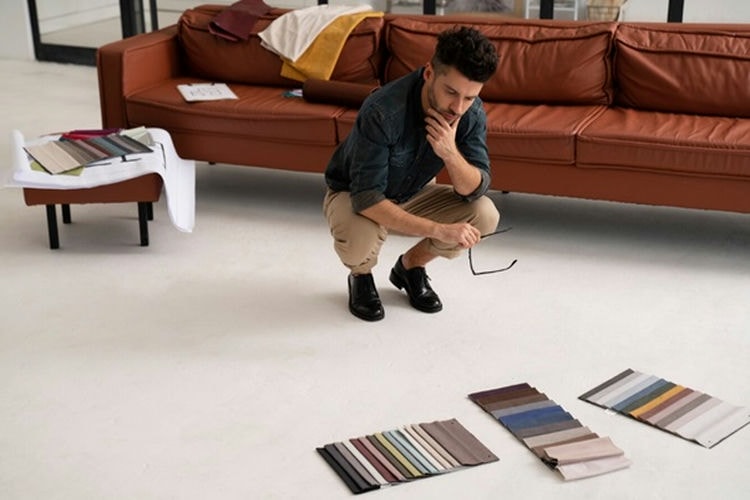 The Essence of Metamorphosis Makeovers
Metamorphosis makeovers differ from conventional home renovations in their fundamental approach. Instead of merely refreshing the aesthetics, these makeovers seek to re-imagine the entire essence of a space. The objective is to create an environment that not only looks good but also functions exceptionally well for the homeowner's unique needs and lifestyle.
One of the hallmarks of metamorphosis makeovers is the emphasis on sustainability and efficiency. This includes choosing eco-friendly materials, optimizing energy usage, and minimizing waste during the remodeling process. Additionally, these makeovers often incorporate cutting-edge technologies to create smart and connected living spaces.
Kitchen Layouts: The Foundation of Transformation
The kitchen is the ideal place to begin a metamorphosis makeover journey. As the heart of the home, the kitchen's layout can have a profound impact on the overall functionality and aesthetic appeal of the space. Here are some innovative kitchen layouts that can serve as a strong foundation for your home redesign project:
Open-Concept Kitchen
The open-concept kitchen layout is a design trend that has gained immense popularity in recent years. It involves removing or reconfiguring walls to create a seamless flow between the kitchen, dining area, and living space. This layout not only provides a sense of spaciousness but also encourages social interaction. It's perfect for families and individuals who enjoy hosting gatherings and want to make the most of their living spaces.
In an open-concept kitchen, the keyword is "connection." By tearing down barriers, homeowners can experience a newfound sense of togetherness, whether it's cooking, dining, or simply spending time with loved ones. This layout promotes a more integrated lifestyle, making it easier to keep an eye on kids playing in the living room while preparing a meal or entertaining guests.
Galley Kitchen
The galley kitchen is a classic, space-efficient layout that remains a timeless choice for smaller homes and apartments. In a galley kitchen, cabinets, appliances, and countertops are arranged in two parallel lines, optimizing every inch of available space. This design is characterized by its efficient work triangle, with the sink, stove, and refrigerator conveniently spaced for easy movement and access.
While the galley kitchen may have a more traditional reputation, it can be modernized with innovative cabinetry, lighting, and materials. The key to success with this layout is clever storage solutions and a thoughtful design that maximizes both functionality and aesthetics.
Island-Centric Kitchen
The island-centric kitchen layout revolves around a central island that serves as a multifunctional hub. This design encourages social interaction, provides additional counter and storage space, and often includes seating for casual dining. Islands come in various shapes and sizes, allowing homeowners to tailor them to their unique needs.
Whether used for meal prep, as a serving station, or as a workspace, the kitchen island can transform a standard kitchen into a dynamic and versatile space. It also offers opportunities for creative design, such as incorporating contrasting materials or unique lighting fixtures to make the island a focal point of the room.
L-Shaped and U-Shaped Kitchens
L-shaped and U-shaped kitchen layouts are practical choices for homeowners who require ample counter and storage space. These layouts are named after the shape they create and provide flexibility in terms of design and functionality. They are especially ideal for larger kitchens and homes where there is more room to work with.
L-shaped kitchens have cabinets and countertops along two adjacent walls, forming an "L" shape. U-shaped kitchens, on the other hand, extend the L-shape by adding a third wall of cabinets and countertops, enclosing the space. These layouts offer plenty of room for cooking, storage, and customization, making them great options for avid home chefs and those who love to entertain.
Kitchen Remodeling Ideas: Elevating Your Space
Once you've selected the perfect kitchen layout for your metamorphosis makeover, it's time to explore innovative kitchen remodeling ideas that will truly elevate your space. These ideas encompass everything from materials and color schemes to technology integration and sustainability.
Sustainable Design
Sustainability is more than just a trend; it's a fundamental aspect of metamorphosis makeovers. When remodeling your kitchen, consider using eco-friendly materials like reclaimed wood, bamboo, or recycled glass for countertops and backsplashes. Energy-efficient appliances and LED lighting can also significantly reduce your carbon footprint while saving on utility bills.
Additionally, incorporate sustainable design practices, such as recycling and repurposing existing elements in your kitchen, like cabinets and fixtures. Don't forget to properly insulate your space to reduce energy consumption and enhance comfort.
Smart Technology Integration
Incorporating smart technology into your kitchen is an excellent way to enhance both convenience and efficiency. Install touchless faucets for easy handwashing and dish cleaning, smart thermostats to control the kitchen's climate, and voice-activated virtual assistants to assist with tasks like setting timers and searching for recipes.
Consider smart appliances that can be controlled remotely, allowing you to preheat the oven, adjust the refrigerator's settings, or start your coffee maker from your smartphone. These technologies not only streamline daily routines but also add a futuristic touch to your kitchen.
Unique Lighting Fixtures
Lighting can make or break the ambiance of your kitchen. Consider unique and eye-catching lighting fixtures to add a touch of elegance and personality to the space. Pendant lights, chandeliers, and under-cabinet lighting can create dramatic effects and illuminate specific areas, making your kitchen more functional and visually appealing.
To keep energy consumption in check, use LED or CFL bulbs in your fixtures. These options are not only energy-efficient but also provide a warm, inviting glow that's perfect for cooking and entertaining.
Two-Tone Cabinetry
Two-tone cabinetry is a popular design trend that adds depth and character to your kitchen. Instead of sticking to a single cabinet color, mix and match two complementary shades. For instance, you can opt for light-colored upper cabinets and dark-colored lower cabinets to create a visually striking contrast.
This technique allows you to personalize your kitchen's style while maintaining a cohesive and balanced look. It's a fantastic way to highlight specific design elements, such as a kitchen island, a statement backsplash, or decorative hardware.
Creative Backsplashes
The backsplash is a prime opportunity to introduce creativity and personality into your kitchen. While classic subway tiles are always a safe choice, consider experimenting with unconventional materials, patterns, and colors. Options like glass, mosaic tiles, and even metal can add a unique and artistic touch to your space.
A standout backsplash can serve as a focal point in your kitchen, drawing the eye and setting the tone for the entire room. It's also a relatively low-cost element to change, making it an excellent choice for those who want to refresh their kitchen's appearance without a full renovation.
Conclusion
A house makeover offers a unique and innovative approach to home remodeling. By combining creativity, technology, and a deep understanding of individual preferences, this service transforms houses into personalized sanctuaries.
The fusion of traditional design principles with cutting-edge techniques ensures that homeowners experience not just a physical renovation but a true metamorphosis of their living spaces. The possibilities are endless, and the results are nothing short of astonishing, making it a compelling choice for anyone looking to breathe new life into their homes.