In recent years, technology has rapidly transformed various sectors of our lives. One of the most remarkable areas witnessing significant advancements is reproductive health and pregnancy.
Gone are the days when we solely depended on conventional means to track and manage pregnancies. Modern devices and software provide expectant parents more information, accuracy, and convenience.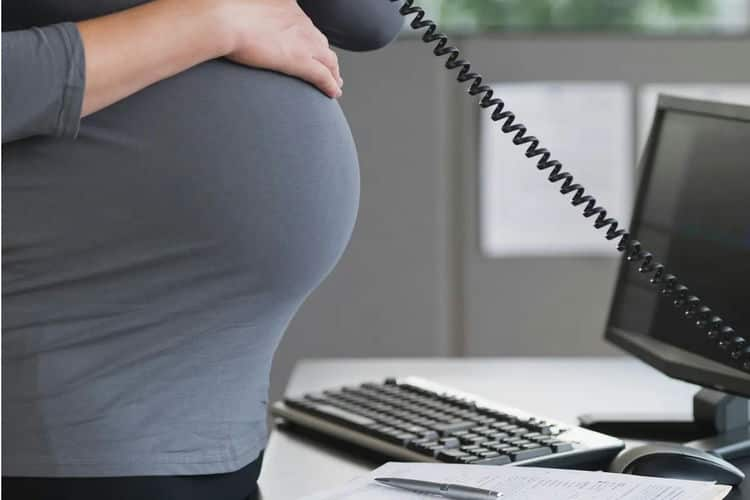 In this article, we delve into how technology revolutionizes the pregnancy journey, ensuring maternal and fetal well-being.
1. Digital Pregnancy Tests
Traditional over-the-counter pregnancy tests have been reliable indicators for many years. The lines produced on standard pregnancy tests are often fuzzy and hard to make out, making results uncertain.
However, digital pregnancy tests now offer more precise results, eliminating the guesswork of interpreting faint lines. These digital tests often come with LCD screens displaying words like "pregnant" or "not pregnant," making it more straightforward for users. No more squinting to make out lines!
2. Wearable Tech for Pregnant Women
Wearable technology, like smartwatches and fitness trackers, has evolved to cater to pregnant women. Devices like the Bloomlife contraction tracker monitors uterine activity, helping mothers-to-be distinguish between Braxton Hicks contractions and the real deal.
Moreover, wearables can track sleep patterns, heart rate, and fetal movements, giving mothers insights into their health and their baby's activities. This provides an incredible sense of peace of mind for parents-to-be.
3. 3D and 4D Ultrasounds
Ultrasounds have been crucial in prenatal care, allowing healthcare providers to visualize the baby inside the womb. While 2D ultrasounds offer a primary image, 3D ultrasounds provide a three-dimensional picture, granting parents a more detailed view of their unborn child.
Even more impressive are 4D ultrasounds, which show real-time movements of the baby. Witnessing activities like thumb-sucking or yawning in the womb can be an incredible bonding experience for parents.
4. Smartphone Apps for Tracking Pregnancy
With the proliferation of smartphones, a myriad of pregnancy-tracking apps have emerged. Most apps provide visual and descriptive updates about the baby's size, weight, and developmental milestones as the weeks progress. Parents can easily visualize their baby's growth by comparing it to common fruits or objects. For instance, during week 12, the baby's size might be likened to the size of a lime, helping parents appreciate the rapid development inside the womb.
Some even integrate contraction timers, kick counters, and tools like a due date calculator to help parents stay informed and prepared. Parents with a due date calculator can make better plans for their baby's arrival.
Many apps also have community forums where users can interact with other expectant parents. These platforms provide a space to share experiences, seek advice, or find camaraderie in the shared pregnancy journey.
5. Telemedicine and Virtual Consultations
Telemedicine has proved invaluable for pregnant women, especially pertinent in the wake of global events like the COVID-19 pandemic. Expectant mothers can now attend virtual appointments, consult specialists, and even participate in prenatal classes without leaving the comfort of their homes. This reduces potential exposure risks and ensures continuous care in regions with medical access challenges.
6. Non-invasive Prenatal Testing (NIPT)
Previously, testing for genetic abnormalities required invasive procedures like amniocentesis, which came with risks. Today, NIPT offers a safer alternative. By analyzing fragments of fetal DNA in the mother's bloodstream, NIPT can identify potential genetic disorders with impressive accuracy, providing parents with vital information without unnecessary risks.
7. Smart Bassinets and Monitors
Post-delivery technology also deserves a mention. Modern bassinets come equipped with sensors that detect a baby's movements and sounds, adjusting motion or playing soothing sounds as needed.
Similarly, advanced baby monitors now offer features like breathing and heart rate monitoring, immediately alerting parents to potential issues. You can find unique socks at stores like Walmart and Best Buy that monitor your baby's health.
8. Fertility Tech
Before conception, many couples struggle with fertility issues. Modern fertility monitors, which track hormonal changes and predict ovulation, are far more sophisticated than before. Wearable tech and apps dedicated to fertility can optimize the chances of conception by pinpointing the ideal time for intercourse.
Conclusion
The fusion of technology and pregnancy care is a testament to the strides we've made in ensuring the well-being of mothers and babies. Technology offers tools that provide clarity, reassurance, and support from conception to post-birth care.
As the tech landscape evolves, so will how we approach and experience pregnancy. Expectant parents now have an arsenal of devices and software, making the pregnancy journey safer, more informed, and profoundly personal.