Mental illness is an ever-growing problem in today's world. According to Mental Health America, in 2022, 19.86% of adults in the United States had some sort of mental illness. This percentage equates to around 50 million Americans!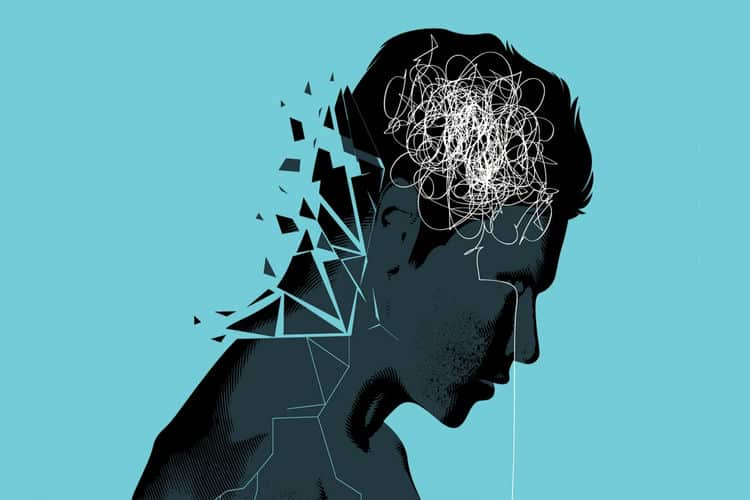 There are so many ways to improve mental health, and many have strayed from the traditional methods and seen significant success. This article will discuss the new and trending ways individuals are fighting back against their mental illness and finding true happiness.
Digital Detox Retreats
Our world is tech-saturated, and while constant connectivity to those around us can be excellent, it can drain our happiness and even become addicting. That's where digital detox retreats come in.
Often nestled in nature's lap, these retreats offer a combination of solitude, tranquility, and grounding activities to help you reset and reconnect with real life. They often include activities such as meditation, nature hikes, and journaling sessions that facilitate introspection and help attendees recalibrate their relationship with technology.
Those involved report feeling renewed, refreshed, and full of gratitude for their current lives.
Psychedelic-Assisted Therapy
If you read the news, chances are you have encountered the once frowned-upon psychedelic-assisted therapy. It is now being touted as a potent tool against severe mental illness, and studies are beginning to support these claims.
Under expert supervision, substances such as psilocybin mushrooms or MDMA facilitate profound self-reflection and unlock deep-seated emotions or traumas, which offers a path to process and heal.
Before you start down this road, ensure you find a trusted care provider, and know that it's not as simple as taking a psychedelic; it includes in-depth discussion and therapy throughout the process to truly help an individual heal.
Ecotherapy
You may think of ecotherapy as a buzzword in today's world, but it is so much more. Ecotherapy is a return to our roots by embracing the therapeutic power of nature. The activities range from forest bathing or immersing oneself in a forest environment to therapeutic gardening.
Regular exposure to natural settings has been shown to reduce cortisol levels, decrease anxiety, and boost overall well-being, so ecotherapy puts this into practice through consistent and intentional exposure
Spiritual Approaches to Healing
A spiritual or biblical approach to mental wellness is another approach that has been around for centuries and has often been overlooked in today's world. Some forms of spiritual-based healing include:
Yoga and Pranayama
Beyond just the physical postures, yoga delves deep into mental and spiritual realms. Pranayama, or controlled breathing techniques, complements this by regulating the mind's rhythms and the body's central nervous system.
Energy Healing
Reiki, Qi Gong, and similar modalities focus on balancing life energies. Proponents argue that mental imbalances often arise from energy blockages, which these practices aim to clear.
Faith-Based Counseling
Faith-based counseling leverages one's spiritual beliefs in therapeutic contexts and can offer immense comfort. Be in Health beautifully showcases how spiritual teachings can be harmoniously blended with psychological insights to foster mental well-being.
Virtual Reality (VR) Therapy
Virtual reality is no longer just for gamers. In therapeutic contexts, VR creates controlled environments that help patients face their fears, trauma, or anxieties. By simulating real-life situations, individuals can safely challenge and overcome their mental barriers.
Much like other forms of therapy, ensure this process is done with a reputable therapist who will help you walk through scenarios.
Art and Music Therapy
Creativity as therapy isn't new, but its applications continually evolve. By channeling emotions into art or music, individuals can process complex feelings without needing words.
Expressive therapies can be beneficial for trauma survivors or those with communication challenges.
Pet Therapy
The therapeutic potential of animals is immense, and I am sure we all have heard of emotional support animals. Their unconditional love, presence, and non-judgmental nature offer emotional support unmatched by any technology. Whether in formal sessions or simply spending time with a beloved pet, pet therapy can reduce stress, lower blood pressure, and boost mood.
Mindful Eating
Our relationship with food extends beyond physical nourishment. Mindful eating, a practice rooted in Buddhist traditions, encourages deep awareness of the food we consume. By savoring each bite and being present during meals, we can develop a healthier relationship with food, often alleviating food-related anxieties or disorders.
Sound Bath Meditation
The resonating tones of Tibetan singing bowls, gongs, and chimes create an immersive experience called a sound bath. These sessions are more than just passive listening. The vibrations can help align brainwave frequencies, induce relaxation, and promote mental clarity.
Community Building Activities
Human beings are inherently social creatures. Engaging in community-building activities, whether joining local clubs, attending workshops, or participating in group therapies, can alleviate isolation and build a supportive network crucial for mental well-being.
Start Improving Your Mental Health Today!
Mental illnesses are multifactorial diseases, so there is no one-size-fits-all approach or a single therapy that will heal all ailments.
Finding treatments that resonate with you is essential to your mental wellness. Thankfully, there are diverse and ever-evolving strategies that encompass physical, mental, and spiritual well-being to ensure you can find your true happiness and start living a better life today.