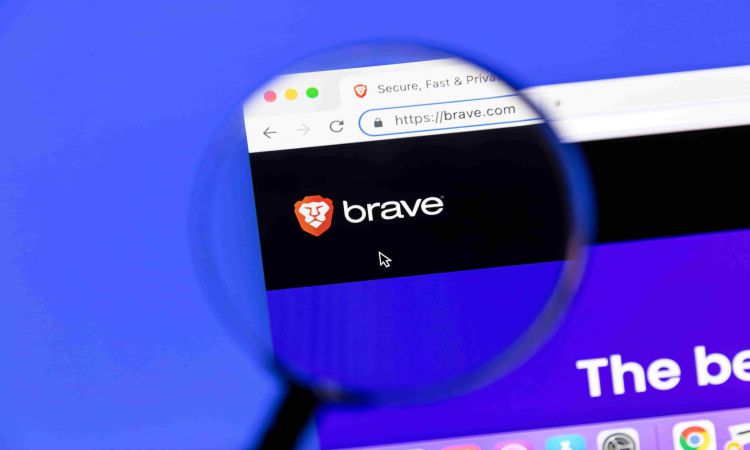 We've all had that eerie feeling: you're chatting about a product, and the next thing you know, boom! Suddenly, ads for it are popping up in your browser. In a digital world obsessed with data, privacy is often promised but seldom delivered.
Enter Brave, a web browser that puts privacy back where it belongs—in the hands of the user. Let's dig in to see what makes Brave a standout choice for the privacy-conscious.
Brave's Underpinnings: More Than Just Another Chromium Fork
When it comes to web browsers, the engine under the hood matters—a lot. Many popular web browsers like Google Chrome, Microsoft Edge, and Opera are built on a common platform known as Chromium. It's a reliable, open-source project that offers speed, compatibility, and many features.
But if they all share the same DNA, why choose Brave? It's all in the nuanced tweaks that Brave applies to its version of Chromium to elevate user privacy and security to new heights.
The Chromium Advantage
By basing itself on Chromium, Brave ensures it can offer a user experience that people are already familiar with. You get the broad compatibility with web standards and extensions Chromium provides, making it an easy switch from browsers like Chrome. You won't have to worry about your favorite websites not working or having to sacrifice the vast library of Chrome extensions.
A New Economic Model: Basic Attention Tokens (BAT)
Most browsers make money by tracking your data and using it for advertising. Brave flips this model on its head through its cryptocurrency ecosystem, BAT (Basic Attention Tokens).
Instead of treating user attention as a commodity, it's now rewarded through Brave Rewards.
You can view privacy-respecting ads and get paid in BAT, which can be converted into real money, other currencies, or used to support your favorite websites.
Brave's Privacy Suite: Putting Users in Control
Brave Shields: The First Line of Defense
Forget about adding browser extensions to block ads and trackers. Brave has built-in shields that do this effortlessly, saving you from the hassle of configuring multiple add-ons. Brave Shields ensures a seamless and private browsing experience by blocking third-party ads and trackers.
Beyond Incognito: Private Windows with Tor
While most browsers offer "incognito" or "private" modes, these do little to mask your online behavior. Brave goes the extra mile by providing a Private Window integrated with Tor. This feature reroutes your traffic through multiple servers, making it hard for anyone to trace your online activities.
Protecting Your Digital Fingerprint
Web fingerprinting is another silent but pervasive way advertisers track you. It might sound innocuous, but it's a potent and often overlooked tracking method that poses significant privacy risks. Web fingerprinting enables advertisers to identify users based on unique configurations and settings of their browsers. Unlike cookies, which you can easily delete or block, fingerprinting is stealthy and difficult to escape from.
Brave fights this with anti-fingerprinting technology that limits the identifiable information your browser shares. It either shares very common settings or injects random data, effectively 'smudging' your digital fingerprint. This makes it exceedingly difficult for trackers to create a reliable profile of you.
User Experience: Fast, Elegant, and Intuitive
Speed is King
Brave promises speed, and it delivers. The built-in Brave Shields protect your privacy and reduce web page load time.
In many instances, Brave has proven to be up to three times faster than other mainstream browsers, delivering a smooth and efficient user experience.
Sync Your Life, Securely
Brave Sync allows users to securely synchronize bookmarks, history, and settings across devices without storing data on external servers. Your data stays on your local machine until it is securely synchronized with your other devices, offering a seamless cross-platform experience.
A Built-in Crypto Wallet
Brave also ventures into cryptocurrency with a built-in crypto wallet, making it easier for users to manage and transfer digital currencies directly within the browser.​​ The Brave Wallet is built into your browser, just waiting to be switched on.
Closing Thoughts: Is Brave Really Brave?
Given all the features focused on privacy, security, and user control, Brave is a compelling choice for those tired of the data-hungry behemoths. Just look at the reviews of Brave Browser. Brave is not just another face in the crowd but a forerunner in the ongoing battle for online privacy.
In a world where every click, every like, and every share are commodified, Brave serves as a beacon of what's still possible: a browsing experience that respects you as more than just a cog in a data-driven machine.
So, are you ready to make the Brave choice? The freedom to browse privately awaits.