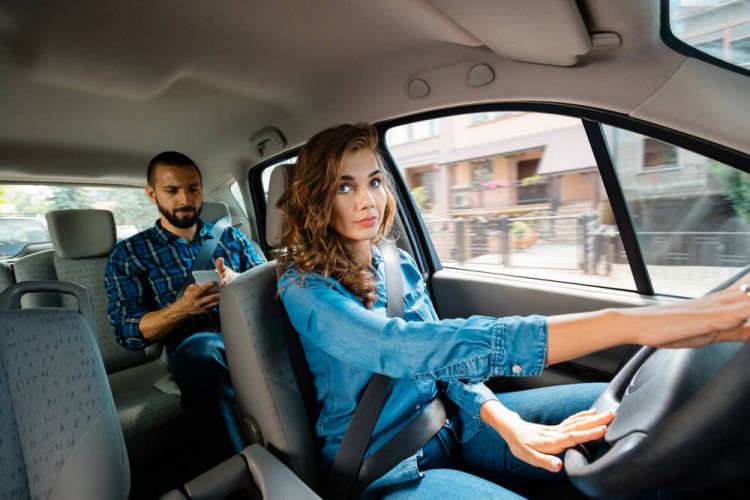 In recent years, we've seen an unnerving rise in the number of sexual assault cases associated with ridesharing services. The promise of safe, convenient transportation has become tarnished by distressing statistical data, causing widespread concern about passenger safety, particularly for those traveling alone. The very notion of entrusting our safety to a stranger—however endorsed by a reputable app—now carries a terrifying caveat: riders, unwarned and unprepared, may become victims of sexual assault.
Understanding how to respond in the unfortunate event of such an assault is of paramount importance. This typically unthinkable scenario requires extensive knowledge, from initial reaction and coping mechanisms to legal recourse and preventive strategies. The very difficulty of discussing sexual assault should inspire our urgency to confront it, fostering a dialogue that protects future riders and supports survivors. In this article, we aim to provide vital information to promote safety, ensure legal justice, and, most importantly, emphasize that victims are not alone.
What to Do Immediately After
If you find yourself in the unfortunate situation of being a victim of sexual assault in a rideshare, it's important to remember that the assault is not your fault. In such moments, maintaining composure is key, though understandably challenging. You should know that you did not cause the assault and you should not blame yourself for the assailant's actions. This understanding not only aids in your emotional recovery but it is also essential in assisting the subsequent legal procedures.
The importance of reaching out to trustworthy individuals cannot be stressed enough. Contact a close friend, family member, or support organization who can provide immediate emotional assistance and strategic help. The next step is to report the incident to law enforcement, providing them with all the necessary details available. This includes the driver's information, car details, the route taken, and any other relevant details, which are often available in your rideshare app history. This vital information can significantly assist law enforcement during their investigation and eventual prosecution.
Find a Sexual Assault Lawyer
The assistance of a lawyer who specializes in cases related to rideshare sexual assaults can be indispensable in the event of such an unfortunate incident. Lawyers in this specific field have extensive knowledge surrounding the issues of sexual assault within the context of rideshare services. They can adeptly step in to help with the legal process on behalf of victims, guiding them every step of the way. An Uber sexual assault lawyer will not only help victims understand their legal rights but will also liaise with the rideshare company, law enforcement, and all other entities involved.
Understanding your legal rights is essential in the aftermath of a sexual assault. You have the right to seek justice and compensation for the harm you have suffered. You also deserve to be heard and respected throughout the process. Engaging an expert lawyer can provide insights into the best swift course of legal action. They can also help with the decision-making process related to pressing charges against the offender. Their expertise will be instrumental in maneuvering through complex legal scenarios, making the quest for justice less traumatizing for the victims.
Getting Support 
The emotional aftermath of a sexual assault can be as crippling as the incident itself, which is why understanding and implementing effective coping mechanisms is integral. These mechanisms may include a range of therapeutic strategies like cognitive processing therapy, mindfulness, and eye movement desensitization and reprocessing (EMDR) among others. Each individual's reaction to trauma is different, and it's important to find a tailored approach to healing. Survivors should never feel forced to handle these emotions alone. Support comes in many forms, from friends and family to professional therapists and recovery support groups.
Providing resources for emotional help and counseling is central for recovery. Well-established organizations, like the National Sexual Assault Hotline, offer invaluable assistance. Beyond therapy and counseling, empowerment strategies also play a big role in coping. These strategies could include self-defense training, new safety protocols while using rideshare services, or even sharing personal narratives to raise awareness about the issue.
Preventive Measures to Enhance Personal Safety
While it's impossible to guarantee absolute safety in every rideshare trip, knowing and implementing certain preventive measures can help decrease vulnerability. Key practices include confirming the driver's identity and ensuring the car matches with the description provided in the app before getting into the vehicle. Try to avoid rides alone, especially at night. If that's not possible, ride in the back seat to maintain a safe personal distance. Be aware of your surroundings and route, follow along with your own GPS, and make sure the driver is following the course shown in the app.
In this digital age, where almost everything is available at our fingertips, several safety apps have emerged that can be helpful in uncertain situations. Apps such as SafeTrek or bSafe allow you to share your location with a trusted contact and send an alert in emergencies. Certain rideshare services also allow you to share your trip details, including the driver and vehicle info, with a trusted contact. Embracing these tools can make a significant difference in ensuring personal safety.
The issue of sexual assault in rideshares is a grave concern that demands our attention and action. It's important to understand the immediate steps to take following an assault, the role of a specialized lawyer, getting support with coping mechanisms, and utilizing preventive strategies.