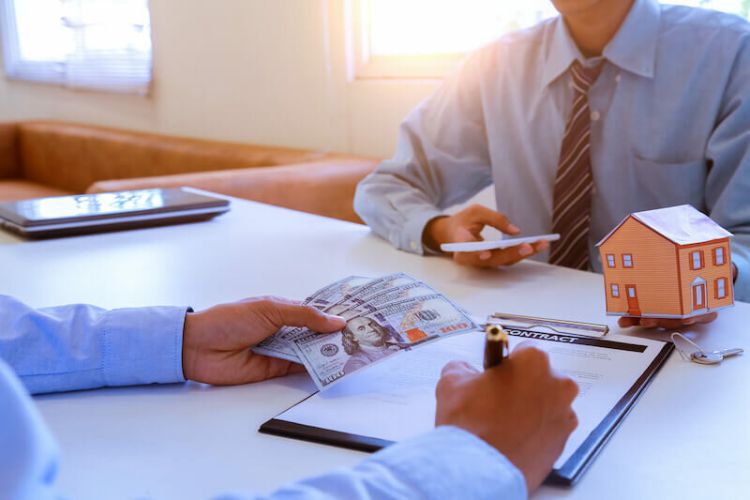 Opting to sell your house to a cash buyer can be an appealing prospect for many homeowners. 
In its simplest form, a cash offer signifies a buyer's intent to purchase a property without taking a mortgage. This means they have the necessary funds readily accessible to cover the entire cost of the property upfront.
A sell house for cash transaction is often swift and eliminates the need for a mortgage. This provides a more streamlined process for both parties. However, the process may seem mysterious to those unfamiliar with it. 
This guide will break down the step-by-step process of sell house for cash to a cash buyer, highlighting the advantages and potential pitfalls you might encounter.
Determining Your Home's Value
Before you even consider selling your home for cash, it's crucial to understand its current market value. This figure is the negotiation baseline, allowing you to make informed decisions when reviewing offers.
You have several options to estimate your home's value accurately. One approach is to request a Comparative Market Analysis (CMA) from a real estate agent. This report provides an estimated value of your home based on recent sales of similar properties in your area.
The second approach is to hire a professional real estate appraiser. They will comprehensively examine your property by considering certain factors about the property such as the:  
Size

Age 

Condition 

Location
Evaluating and Negotiating Offers
Once you receive cash offers, you must evaluate each one carefully. 
Cash offers are often lower than financed ones as buyers expect a discount for paying in cash. Therefore, comparing the cash offer to your home's market value is essential. If the offer is significantly lower than the market value, it may not be worth accepting, especially if you're not in a hurry to sell.
Besides the purchase price, consider factors such as the proposed closing timeline and any contingencies included. 
Always request proof of funds from potential buyers to confirm their financial ability. This step is especially crucial when large sums of money are involved and could be instrumental in avoiding real estate scams.  
Conducting Home Inspection
The buyer might still request a home inspection to identify any significant defects that could cost a lot to repair. If the buyer includes an inspection contingency in their offer, they might renegotiate the final price based on the inspection results.
Clearing Title and Escrow
You must ensure you have a clear title to the property and can legally transfer it to the buyer before moving to close the sale. The buyer will deposit money into an escrow account to show their commitment to the purchase. In this phase, hiring a real estate attorney can be beneficial for handling the legal details and ensuring a smooth process.
Signing the Contract
It's now time to sign a contract once you've decided on a buyer. This document makes the deal official and typically outlines the terms of the sale, including the price and the closing timeline. It's advisable to work with a real estate agent or attorney during this step to ensure the terms are fair and favorable.
Closing the Sale
The final step of the process is closing the sale. Here, you'll meet with both parties' attorneys, sign the sale documents, and finalize the deal. You'll receive your payment once the sale is complete and the property becomes the buyer's.
Wrapping It Up
The sell house for cash process can appeal to many homeowners due to its simplicity and speed. However, understanding the process, as explained above, will help you know what to expect. This way, you'll confidently navigate the sale and ensure you get the best deal for your property.