Are you looking to hire an exceptional candidate for a vacant role in your company? You may be feeling overwhelmed by the entire process: writing the job description, searching for qualified hopefuls, and conducting interviews. This is where working with a great recruiting agency can make all the difference! When you take advantage of their expert knowledge, excellent interviewing techniques, and vast network of potential candidates, they will be sure to dramatically simplify your recruitment journey. Let's explore why a recruiting agency can prove invaluable for your hiring needs!
Time-saving
As a business owner, time is money. This is especially true when recruiting new talent for your engineering projects. The recruitment process can be extremely time-consuming, taking away from your core business operations. Fortunately, there are recruiters for engineering projects, for instance, who can handle the entire process for you. These recruiters will take care of job advertisements, preliminary interviews, and screening of potential candidates.
But this isn't just limited to larger companies. Even small businesses can benefit from working with a recruiting agency, as they often have limited resources and time to dedicate to the hiring process. By outsourcing this task to a recruiting agency, small business owners can save themselves valuable time and energy that can be better spent on growing their business.
Access to a Vast Network of Candidates
Another key advantage of working with a recruiting agency is its extensive network of potential candidates. Recruitment agencies have access to a pool of qualified and experienced professionals who may not be easily reachable through traditional job postings or personal networks. Essentially, a recruiting agency can cast a wider net and find the perfect fit for a position. It's like having an extra set of eyes searching for the ideal candidate, which can be a huge relief for businesses that are short on time or resources.
These agencies can be particularly helpful for engineering roles, where finding highly skilled and specialized talent can be challenging. A recruiting agency that specializes in engineering recruitment will have connections with top-notch candidates in the industry, making it easier to find the right fit for your company.
Expertise in Recruitment
It's no secret that the job market is becoming increasingly competitive, and companies are under pressure to attract and retain top talent. To ensure the hiring process is efficient and lawful, companies require experts in recruitment with a thorough understanding of current recruitment practices and labor laws.
A good recruiting agency will have trained and experienced recruiters who can handle the entire hiring process while adhering to legal regulations. They are well-versed in conducting interviews, evaluating skills, and assessing overall fit for a specific role — all while ensuring equal opportunity for all candidates.
Quality Candidates
The competition for top talent is fierce, and the wrong hire can be costly in terms of time, money, and resources. The solution? A recruiting agency that can guarantee access to high-quality candidates. These agencies have strict processes in place to screen and evaluate potential candidates, ensuring that only the most qualified and suitable individuals are presented for consideration.
Recruiters often have industry-specific knowledge and expertise that can help identify red flags or warning signs in a candidate's resume or during an interview. This level of scrutiny is beneficial in identifying the best candidate for a role, ultimately saving companies from making costly hiring mistakes.
Reduced Turnover Rates
Hiring the right candidate is only half of the battle. Retaining top talent is equally important, and a good recruiting agency can help with that as well. By ensuring that the candidates they present are a strong fit for both the role and the company culture, recruiters can greatly reduce turnover rates and increase employee satisfaction. A lower turnover rate means less time and resources spent on recruiting and training new employees, allowing companies to focus on their core business operations. This can lead to increased productivity and overall success for the company.
Industry-specific Knowledge
When hiring for a specialized role, it can be challenging for companies to fully understand the skills and qualifications necessary. This is where a recruiting agency with industry-specific knowledge can be a lifesaver. They have a deep understanding of the technical requirements and job expectations, allowing them to identify the most suitable candidates.
Recruiters who specialize in engineering recruitment, for example, will know the specific skills and qualifications needed for different engineering roles, as well as the latest industry trends and advancements. Their expertise can greatly benefit companies looking to hire top talent in a specialized field.
Cost-effective
In today's fast-paced business world, recruitment costs can quickly add up. Posting job listings, conducting background checks, and advertising for open positions can all be expensive endeavors. But if you work with a recruiting agency, companies can save both time and money. Unfortunately, some may shy away from working with a recruiting agency, fearing the high costs that come along with it. The truth is, while there may be an up-front investment, partnering with a recruitment firm can actually save you money in the long run. These agencies have access to a broad pool of candidates and utilize their expertise to streamline the recruitment process, drastically reducing the time to hire.
As an added bonus, working with specialists ensures a better fit for your organization, mitigating the risk of costly hiring mistakes. Ultimately, partnering with a recruiting agency means investing in your company's success at a fraction of the cost.
Confidentiality
Maintaining confidentiality is essential for any business, especially when there's a need to replace an existing employee or hire for a sensitive position. One wrong move could lead to unfavorable consequences.
A trustworthy and established agency understands the importance of discretion and can protect your company's interests by keeping the process confidential. Because of their expertise and experience, they can handle the hiring process with utmost care, ensuring that your business continues to operate smoothly without any potential damage. So, if confidentiality is a high priority for your organization, it's best to entrust the recruitment process to a reliable agency that can deliver the results you need while keeping your business's secrets safe.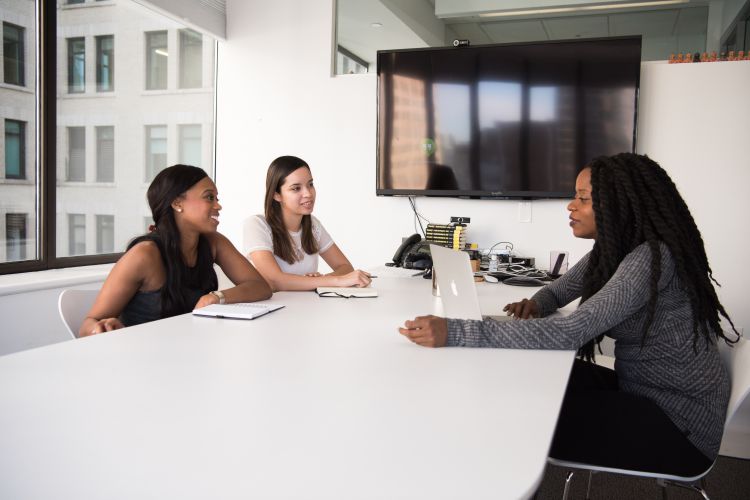 Utilizing a recruiting agency can remarkably streamline the hiring process. They offer time-saving solutions, access to a vast network of potential candidates, and bring expertise in recruitment practices, ensuring high-quality candidates for your firm. Furthermore, they can reduce turnover rates, offer industry-specific knowledge, provide cost-effective solutions, and maintain the necessary confidentiality throughout the process. Therefore, considering a recruiting agency for your hiring needs could mean the difference between simply filling a vacancy and securing the perfect talent for your company's success.