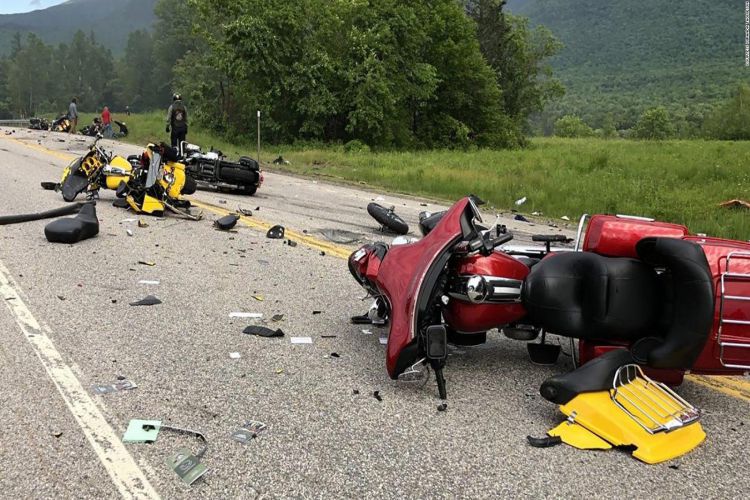 Fort Lauderdale is one of the most populous cities in Florida. It has a high number of residents which means more traffic on the road. Every year thousands of road accidents occur in Fort Lauderdale. Considering this, you should be aware of the actions that you should take after a mishap on the roads of Fort Lauderdale. Following a motorcycle accident, there are a few important measures to take in order to support your claim. The immediate aftermath of an accident is crucial and might affect your legal rights and subsequent legal actions; therefore, you need to hire the best Fort Lauderdale motorcycle accident attorneys. Here are the top 6 actions you need to perform right away after a motorbike accident.
Gather contact details
Exchange information with anyone else involved in the collision once everyone has safely exited the road. Obtain each driver's name, address, phone number, insurance details, and license number. Take pictures of the vehicles, record their license plate numbers, make, and model, as well as a brief description of any other vehicles that may have been involved in the collision. Keep your notes structured because it's possible to confuse one person's insurer or car with another if there are numerous people involved.
Next, dial the police
To send the police to the accident scene as soon as possible, dial 911. It is necessary to submit a police report if there has been property damage (anything costing more than $500). Do not hesitate to seek medical assistance if you or anybody else engaged has been hurt. Your attempts to recover for damage to your bike, clothing, or for physical injuries—many of which may not be apparent for hours or even days after an accident—can be greatly aided by the police report! Making a case requires informing the police that an accident occurred. The police officers will document the incident on their own, which can be used as evidence in the future. Note the names and badge numbers of the responding police. This will make it easier for your lawyer to pursue any unmet information needs for your claim.
Observe your environment
If you were critically hurt, it could be difficult to record the scene, but try to remember the crucial details of the accident. This covers the when, where, and how. Try to remember the accident's location, the state of the roads, any speed limits, the weather, the lighting, and any vehicles that were involved. The nearest intersection and mile marker should be noted or taken a picture of. You can then go back at a later time to record the scene using pictures.
Speak with the witnesses
In any judicial case, eyewitness testimony is crucial. Try to speak with every person who saw the accident, and record their views using the audio recorder on your phone or by handwriting them down on paper. After the motorbike collision, gather as much information as you can while any witnesses' memories of the incident are still fresh. In case you or your attorney needs to speak with them later, get their contact information.
Never admit fault
It's not unusual for both sides to apologize right away after a collision. This is a characteristic of people. When something as shocking as a motorcycle accident occurs, you might automatically apologize to the other party. Frequently, the precise reason for an accident is not immediately evident. Accidents can be upsetting, and it's possible that you won't remember every detail for hours or even days. Be careful what you say because remarks made at the site of an accident may later result in very significant legal repercussions.
Notify your insurance provider
Give all the facts you gathered from witnesses and accident participants. Remember to never concede fault, not even to an insurance agent, just like you did in step 5. Contacting your insurer assists in documenting the collision so it may be evaluated later, much like filing a police report.
Conclusion
Please contact an attorney if you or a loved one has been in a motorbike accident or if you have any questions about motorcycle insurance.