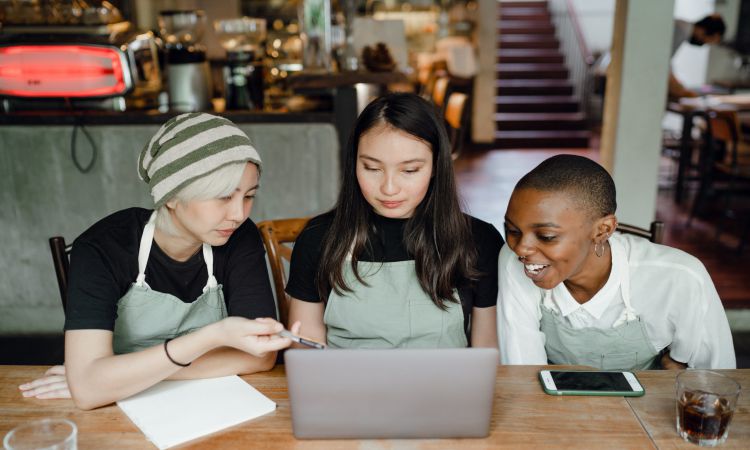 Scheduling appointments with clients and managing scheduling conflicts is a complicated process. It is where scheduling software for small businesses comes in handy.
With the finest employee scheduling software, you can let clients check your availability and make an appointment whenever it's most convenient. It eliminates the back-and-forth exchange of emails and phone calls and boosts customer satisfaction.
Saves You Time
A significant benefit of scheduling software is that it saves managers time, especially when compared to creating schedules by hand or through spreadsheets. A scheduling system can also ensure that employees have adequate coverage, and it eliminates the potential for human error in calculating hours or rescheduling shifts.
Scheduling software also simplifies the process of communicating with your team about changes to the schedule, and you can automate the sending of communications. It can include emails, text messages, or push notifications to mobile devices. Some software packages have time-tracking features that let workers clock in and out using smartphones. These features reduce the likelihood that employees will work overtime or skip required breaks, which can lead to costly penalties.
When choosing scheduling software for small business, it's essential to consider your business needs. Some options are designed to support businesses of all sizes, while others focus on specific industries or niches. Choosing software that can integrate with other applications your business uses is also a good idea. For instance, a client flow management platform can provide a single point of control for sales, appointment scheduling, payment processing, and more.
Finally, look for a scheduling software package that provides excellent customer support. It can shorten the learning curve for your team and ensure a quick return on your investment.
Increases Efficiency
Using the right tool to automate scheduling tasks can help you avoid overstaffing or understaffing, which could lead to labor costs and lost revenue. Most digital scheduling tools also allow employees to request time off, swap shifts or adjust their schedule directly from the app. It means you can keep up with changes or communicate updates to your team without emails or phone calls.
Appointment scheduling software solutions enable customers to schedule appointments or consultations in advance using a straightforward web interface, depending on the sort of business you run. It makes your consumers feel educated and respected, which may increase brand loyalty.
Many business scheduling apps come with additional functionality like time tracking and employee attendance, which can save you a lot of extra work from manual data entry.
The ideal scheduling software for your small business should have an easy-to-use UI and available functionality. Choosing a solution with top-notch customer service can also help your team get up and running faster and reduce the learning curve.
Boosts Customer Satisfaction
Whether they're booking a service, a meeting, or an event, scheduling software provides a seamless experience for your clients. It helps to keep customer satisfaction levels high, which in turn encourages clients to return.
Maintaining concentration and organization while managing a group of staff might be challenging. Without an efficient system for tracking time, arranging meetings, and communicating with clients, it's easy to miss deadlines or make mistakes that impact productivity.
A scheduling tool can improve productivity by eliminating many small businesses' frustrations. It can help managers and employees focus on their work, allowing them to achieve the business's goals. In addition, the right tool can also reduce no-shows and increase revenue.
The finest scheduling software for employees is user-friendly and adaptable. Certain technologies allow for drag-and-drop scheduling, which is advantageous for companies with several locations or shifts. Some tools have drag-and-drop scheduling, which can be helpful for businesses with multiple locations or shifts. Other features include GPS tracking or job location, photo clock-in verification, and real-time reports.
Finding scheduling software that satisfies your goals and falls within your price range is crucial because many different solutions are available. Consider your team's size and business model to determine what features you need. For example, some programs offer a monthly subscription fee that scales to meet your needs as your business grows.
Reduces No-Shows
Using scheduling software allows you to send out appointment reminders in various ways—including email, text message, and voicemail—which helps prevent no-shows. It also helps reduce cancellations by allowing clients to change or cancel their appointments easily.
To reduce no-shows, consider offering flexible scheduling options that meet your clients' needs. It may mean sacrificing a later appointment time or a same-day appointment option. It could also involve providing resources, support, or reassurances to help clients overcome their fears or anxieties about their appointment.
Look for a solution that offers 2-way direct messaging, text, and email reminders with accessible reply features and message blast capabilities. When looking for a scheduling app, ensure it's easy for managers and team members. It should also have superior security standards, primarily if your company works in a sector where maintaining secrecy is mandated by law.
Additionally, if you plan on using your scheduling software for other purposes, like employee time tracking, ensure it comes with related functionality.