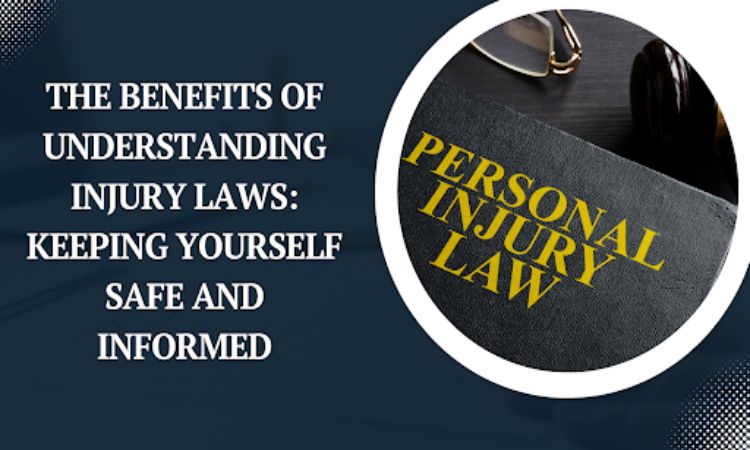 Everyone can have an accident at any time, so it's important to be aware of the rules to protect yourself and those you love in case you get wounded. Knowing how injury laws work might help you make informed decisions about your case if you're ever hurt because of someone else's carelessness.
Read on to learn why it's essential to know the ins and outs of injury law, whether you've been injured and need legal help or just want to be prepared in case something happens.
What Are the Types of Injury Laws
1. Personal Injury Laws
Personal injury laws protect individuals who have been physically, emotionally, or financially harmed due to the negligent or intentional actions of another person, business, or institution. Personal injury cases include auto accidents, slip-and-falls, dog bites, assault and battery, and medical malpractice. In a personal injury lawsuit, the plaintiff must demonstrate that the defendant breached a duty of care and caused injuries.
2. Workers' Compensation
Workers' compensation laws encompass occupational illnesses and injuries. Insurance for workers' compensation must cover medical expenses, missing wages, and disability benefits.
In exchange, employees relinquish their negligence claim. Injured workers must report their injuries to their employer, seek medical treatment, and submit a workers' compensation claim.
3. Product Liability Laws
Product liability laws hold manufacturers, distributors, and retailers liable for selling defective or dangerous products that cause injury to consumers. Product liability cases involve defective automobile parts, machinery, harmful pharmaceuticals, and contaminated food. Plaintiffs must prove that the product was defective or excessively hazardous, that the defect caused injuries, and that the product was used as intended.
4. Medical Malpractice Laws
Per medical malpractice laws, patients can sue for medical errors, negligence, or misconduct. Medical malpractice involves surgical errors, incorrect diagnoses, medication errors, and birth traumas. Plaintiffs alleging medical malfeasance must demonstrate that the healthcare provider breached the standard of care, caused their injuries, and caused damages.
What Are the Benefits of Understanding Injury Laws
1. Protect Your Legal Rights
Accidents and injuries necessitate legal protection. Understanding your legal rights may assist you in obtaining fair compensation for your damage. Every state has different laws regarding personal injury, so it's better you consult a personal injury lawyer in your area. For instance, laws in South Carolina might slightly differ from that in Los Angeles.
You must consult an experienced personal injury attorney to preserve your legal rights. A personal injury lawyer in Columbia SC can help you understand the legal process, your options, and the best course. They can represent you in court, negotiate with insurers, and help you obtain compensation.
After consulting with an attorney:
Describe your injuries and associated costs.
Document your medical expenses, lost wages, and other damages from the accident.
Document the accident as well as your injuries. This evidence will help you establish your legal rights.
These measures can assist you in protecting your legal rights and prevailing in court.
2. Ensure Fair Compensation
Understanding injury laws is essential for obtaining fair compensation. Medical expenses, lost wages, and other damages may be covered if someone else's negligence caused your injury. Insurance companies and others may minimize your claim or offer a small settlement.
Personal injury lawyers may assist you in obtaining appropriate compensation. You will learn about your damages, the legal procedure for recovering compensation, and how to interact with insurance companies and other parties.
Documenting injuries and damages helps secure equitable reimbursement. Document medical expenses, lost wages, and other injury-related costs. This may strengthen your claim and help you negotiate a fair settlement.
An experienced personal injury attorney can help you build a compelling case and deal with insurance companies. You can receive adequate compensation for your injuries and damages with a lawyer and solid evidence.
3. Help You Make Informed Decisions
The law about personal injuries can aid your case decisions. An experienced attorney can assess your case and clarify your legal options. This information can assist you in deciding whether to compromise or proceed to trial, as well as what damages you may be owed. A lawyer can explain the possible outcomes of your case to help you determine how to proceed.
To maximize results in personal injury cases, informed decision-making is necessary. By comprehending the legal process, your options, and the potential outcomes of your case, you can make well-informed decisions that will increase your chances of success. This can assist you in obtaining compensation for your injuries and damages and safeguard your legal rights.
4. Improve Your Chances of Success
Knowing injury laws can help you win a case involving an injury. A skilled attorney can assist you in preparing, presenting, and defending your case in court. This knowledge and expertise can improve your chances of winning and ensure you receive fair compensation for your injuries and losses. A lawyer can also help you negotiate with insurance companies for a fair settlement.
Understanding injury laws and the legal process can increase your chances of success, even if an attorney represents you. By being aware of the legal process and case outcomes, you can make intelligent decisions that will increase your chances of success. Maintaining your legal privileges is possible as well. This expertise and knowledge can assist you in winning your case and receiving compensation for your injuries and damages.
5. Keep You Safe
Understanding injury laws may prevent future injuries. Knowing your legal rights and negligence consequences increases your likelihood of defending others. Examples are driving safely, maintaining safe buildings, and adhering to safety regulations. Knowledge of injury laws enables you to hold negligent parties accountable, increasing safety.
By familiarizing yourself with injury laws, you can protect your legal rights and obtain fair compensation for injuries. Examples include seeking medical attention, documenting injuries and expenses, and consulting an experienced personal injury attorney. These measures will strengthen your case and protect your legal rights. Understanding injury laws protects your safety, prevents future injuries, and ensures just compensation.
How to Stay Informed About Injury Laws?
1. Consult with an Attorney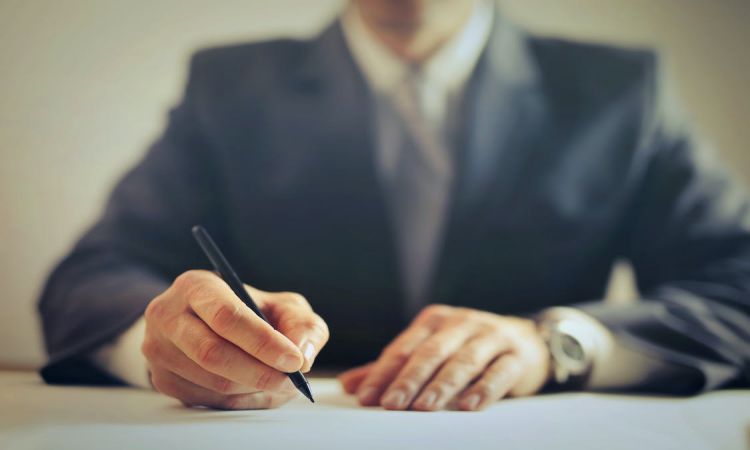 A lawyer can assist you in comprehending injury laws. Attorneys specializing in personal injury law are familiar with the legal system and the rights of the injured. By consulting with an attorney, individuals can receive specialized legal advice regarding their legal rights, legal options, and strategies for collecting compensation for their injuries.
By remaining current, attorneys can also advise clients on injury law changes. Consultation with an attorney can assist accident victims in making informed decisions, avoiding common legal pitfalls, and achieving the best possible outcome.
2. Research
Research is essential because injury laws vary by jurisdiction, type of injury, and other factors, making it necessary to conduct independent investigations. Research methods include reading legal documents, scrutinizing court decisions and precedents, and consulting legal professionals.
Keeping up-to-date on injury laws enables victims and offenders to comprehend their rights and responsibilities. Research can assist individuals in deciding whether to sue or compromise. Injury law research is essential for remaining knowledgeable and practical.
3. Attend Seminars and Webinars
Seminars and webinars on injury law can be beneficial. These seminars allow attendees to learn about injury law revisions and hear from industry experts. Seminars and webinars may address personal injury claims, workers' compensation, medical malpractice, and product liability.
In addition, they may investigate new injury attorney and client issues, trends, and challenges. Attending these events allows professionals to gain knowledge, stay abreast of legal developments, and network.
4. Follow Legal News
Legal news can be used to learn about injury laws. Keep abreast of legal changes that could affect your rights as a victim or the rights of others. New laws, judicial decisions, and legislative amendments constitute legal news.
Knowledge lets you comprehend your legal options, prepare for legal disputes, and make decisions. Additionally, legal news can alert you to daily dangers such as product recalls and safety restrictions. Legal information can be found on legal blogs, news websites, and the social media profiles of law firms and legal groups.
5. Be Proactive
Injury law knowledge requires proactivity. Being proactive involves conducting a legal investigation before sustaining an injury rather than after. This may necessitate researching and updating pertinent laws, regulations, and precedents and seeking legal counsel as necessary.
A proactive understanding of injury rights and legal options can assist individuals in making better decisions and avoiding adverse outcomes. Consequently, it is crucial to be proactive regarding injury laws.
Conclusion
Learning about injury legislation has several advantages, including increased safety and knowledge. Negotiating with insurance companies and understanding your legal rights are crucial when navigating the legal system. It can also help detect everyday dangers, enabling you to prevent harm.
Remember that injury laws change frequently, so it's important to be abreast of the latest updates in your area. Protect yourself, your family, and your community from harm by learning about personal injury laws.
We hope you've gained a better appreciation for injury legislation and been motivated to take preventative measures as a result of reading this blog.