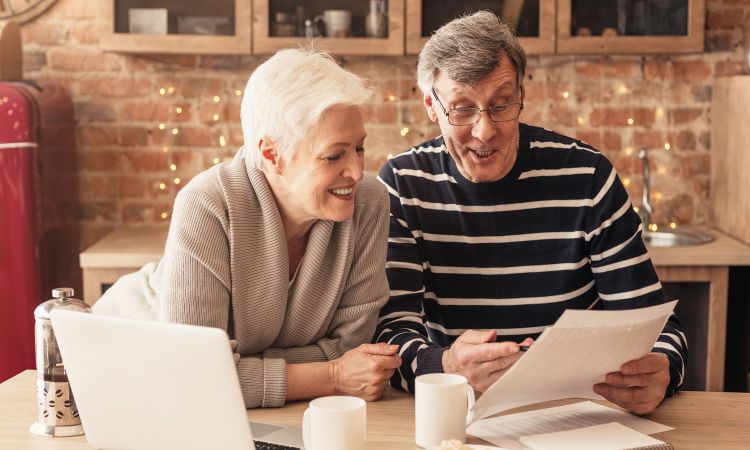 Universal life insurance is a permanent life insurance offering a death benefit and a cash value component. It offers flexibility in premium payments and death benefit amounts, making it an attractive option for individuals looking for lifelong coverage with the potential for savings or investment growth. You will find out all information about universal life insurance in the following paragraphs.
Death Benefit
Like other life insurance policies, universal life insurance provides a death benefit paid to the beneficiaries upon the insured person's death. The death benefit can be chosen during policy purchase and typically adjusted within certain limits throughout the policy's duration.
Universal life insurance calculator
To assist you in deciding the amount of coverage you require and the premium payments needed, insurers offer a variety of universal life insurance calculators. For example, a universal life insurance calculator can help you compare different policies, estimate future premiums, and even project how much cash value your policy may accumulate over time. Some calculators also allow you to adjust variables like interest rates or dividend payouts to see how they could impact your policy's performance.
Premium Flexibility
One of the key advantages of universal life insurance is the flexibility it offers in premium payments. While the insurance policy has a good monetary value, you can adjust premium prices within certain limits. This flexibility allows you to change your premiums upward or downward depending on your financial situation or goals.
Policy Loans and Withdrawals
Universal life insurance policies often allow policyholders to take loans or withdraw from the cash value. These withdrawals or loans can be utilized for a number of things, including paying for emergency expenses, paying for education, or boosting retirement income. However, it's important to note that any outstanding loans or withdrawals reduce the death benefit and cash value.
Policy Costs and Fees
Universal life insurance policies have costs and fees associated with them. These may include mortality charges, administrative fees, cost of insurance charges, and surrender charges if the procedure is terminated early. Understanding the prices and costs associated with the policy is essential, as they can impact cash value growth and overall performance.
Policy Performance and Risks
Several factors, including interest rates, investment performance, and cost structure, can influence the cash value growth in universal life insurance policies. Policy performance is not guaranteed and can vary based on these factors. Therefore, reviewing policy illustrations, projections, and policyholder disclosures is vital to fully comprehend the potential risks and rewards linked to the policy.
Review and Monitoring
Universal life insurance policies require regular review and monitoring. Changes in financial circumstances, policy performance, and insurance needs may necessitate adjustments to premiums or death benefit amounts. Therefore, staying informed and working closely with your insurance agent or financial advisor is essential to ensure the policy continues to meet your objectives.
Universal life insurance offers flexibility and potential for cash value growth, but it's essential to carefully evaluate your needs, understand the policy features, and consider the associated costs and risks. Working with a knowledgeable insurance professional or financial advisor can help determine if universal life insurance fits your financial goals and circumstances.