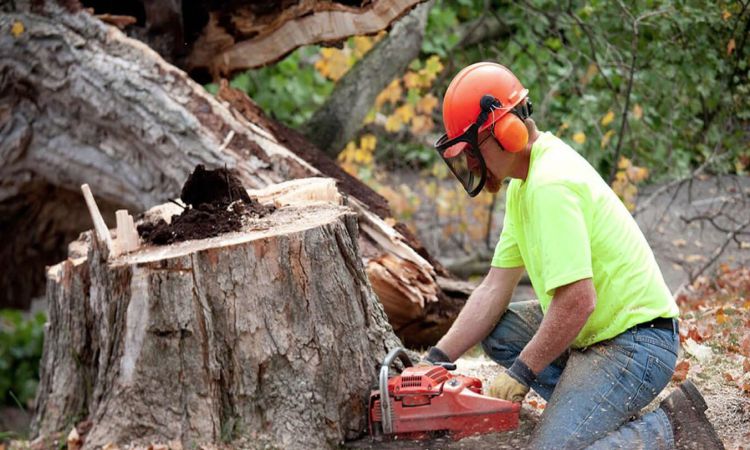 Due to YouTube videos and online articles, everyone can gain knowledge about anything. If you have plans to cut down your backyard tree after watching a YouTube video, you're advised to think twice. If you don't have the proper experience to cut down the tree, you might end up injuring yourself or your property. This is why it's best if you let the professionals handle the situation. 
There are numerous risks you might not be aware of while removing your backyard tree. Apart from harming the property, you are also putting yourself in harm's way. But professionals have the necessary experience to complete the tasks, ensuring the safety of everyone and your property.
In this article, we will discuss the common mistakes that you need to avoid while removing the backyard tree. Without further ado, let's get started. 
You Ignore the Surrounding Areas 
This is one of the most common mistakes to avoid during the backyard tree removal process. If you try to remove the tree without knowing the proper steps, you might face severe consequences for your actions. 
The most important thing you need to determine is the location of the tree in your backyard. Is it near the house? Do you need to worry about the electricity cords?
When you pay close attention to the surroundings, you can prevent affecting the power lines as well as your property. You also need to inspect the ground condition thoroughly. If there are any obstacles, they might cause a trip and result in a fall accident. These accidents can prove fatal, especially if you're operating with a chainsaw. 
Assuming That You Can Handle the Process Alone 
This is probably the biggest mistake you need to avoid. People watch a few YouTube videos or read a couple of blogs and assume that they can cut down their backyard trees completely on their own. But remember that this isn't a solo job. You will end up risking your life as well as the condition of your property. 
Instead of making crucial mistakes, why don't you hire the Kelley Tree Service of Woburn? The professionals are well-equipped and experienced to cut down your backyard tree without any mistakes. Here's the Google map link 
You Have Less Knowledge about the Chainsaw 
Most people don't use an axe or a handsaw while removing the trees. Chances are you will be using a chainsaw as it's faster, easier, and more convenient. But keep in mind that chainsaws can be extremely dangerous and might cause fatal accidents if you're not careful.
In the United States, more than 20,000 people get admitted to hospitals due to chainsaw-related accidents. This will help you know the dangers of chainsaws, especially if you don't know how to operate them properly. As per Weekly Safety, make sure you use wear a face shield while using the chainsaw.
Even though the machine might seem pretty straightforward and easy to operate, there are some specific things you need to pay attention to. Apart from oiling the machine up, you also need to make sure everything is in its place. Even a minor mistake can cause severe damage. 
Conclusion 
These are the dangerous mistakes to avoid while cutting your backyard tree. Make sure you visit our website to know more about our services.