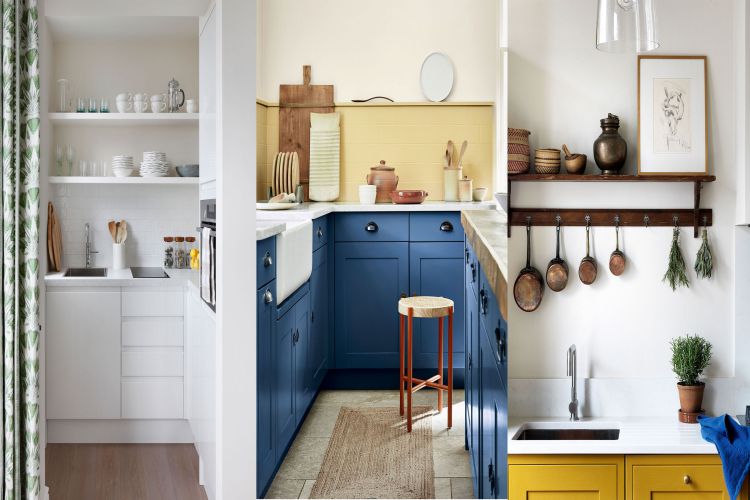 The kitchen is undoubtedly one of the most important parts of any house. If you want to eat happy meals while also maintaining the general hygiene of the food, you need to pay close attention to the overall condition of your kitchen. 
The kitchen is the place that not only nourishes your body and mind but also helps you become prepared for the upcoming days. As a homeowner, you know the value of a home in the real estate market is dependent on many factors and the kitchen is probably the most impactful factor you need to consider. 
Here are the kitchen remodeling ideas that will help your kitchen achieve a brand-new appearance and boost the value of your house. 
Why Do You Need to Remodel Your Kitchen?
Before diving into specific remodeling ideas, it's important to understand why you may need to remodel your kitchen in the first place. There are several reasons to consider remodeling your kitchen, such as inefficient layout, outdated appliances, lack of storage, and worn or damaged materials. Additionally, a kitchen remodel can add value to your home if you are planning to sell in the future.
When planning your kitchen remodel, it's important to consider your budget and the scope of the project. Are you looking for a complete overhaul or just a few upgrades? Make sure you contact Bonsai Builders and express your needs. Here's how you can reach our store
Consider Using Bold and Eye-Catching Cabinet Design
One of the most effective ways to update your kitchen is by using bold and eye-catching cabinet designs. Cabinets are one of the most prominent features in a kitchen, and they can set the tone for the entire space. If you're looking to make a statement, consider using a bold color or unique texture for your cabinets.
Another trend in cabinet design is the use of mixed materials, such as wood and metal or glass and stone. This can create a dynamic and interesting look in your kitchen. Additionally, consider incorporating open shelving or glass-front cabinets to showcase your favorite dishes or glassware.
Use Uncommon Storage Spaces
In addition to updating your cabinets, it's important to maximize your storage space in the kitchen. This can be achieved by using uncommon storage spaces, such as the area above your cabinets or the space between your refrigerator and the wall.
Another trend in kitchen storage is the use of pull-out drawers and organizers. These can make it easier to access items in your cabinets and keep your kitchen organized. Additionally, consider using a pantry or tall cabinets to store larger items such as appliances or pantry staples.
Choose Stainless Steel Appliances
When it comes to choosing appliances for your kitchen remodel, stainless steel is a popular choice for its durability and modern look. Stainless steel appliances can also complement a variety of cabinet colors and textures, making them a versatile option. As per Overstock, stainless steel appliances are long-lasting. 
In addition to stainless steel, consider incorporating smart appliances into your kitchen. These can include refrigerators with built-in touch screens or ovens that can be controlled through your phone. While these appliances may be more expensive, they can add convenience and efficiency to your kitchen.
Conclusion 
These are the most effective kitchen remodeling ideas you need to remember. Do you have any other questions? Make sure you let us know in the comment section below.