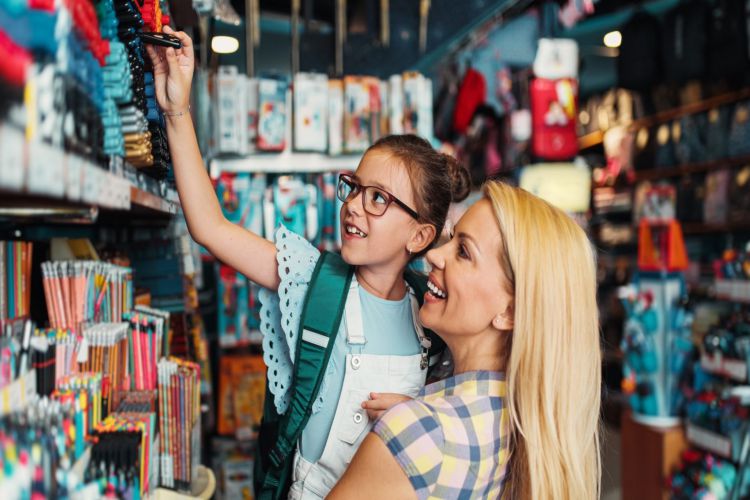 As summer winds down, it's time to start thinking about back-to-school shopping. Whether your child is heading off to kindergarten or college, finding everything they need to be prepared for the new school year can be daunting. 
To make things easier, check out this comprehensive back-to-school shopping list that covers all the essentials you and your child will need. 
Basic clothing
Kids go through clothes quickly, especially when they hit those pesky childhood growth spurts. With growing kids, it's wise to focus on the clothing basics. Specifically, you'll want to stock up on underwear, skirts and pants, t-shirts, and sweaters to make sure your child always has something clean to wear to school each day. 
Wholesale blank clothing is a great choice if you want items to match every pair of pants or skirt. If your children need new shoes for the upcoming school year, make sure you buy them early to ensure they have plenty of time to break them in before classes begin. You will also want to ensure your child has the right size so they can avoid blisters and pain. 
Essential school supplies
Your kids need the proper supplies to stay organized and focused in class. Be sure to include all the essentials your child might require, such as pencils, notebooks, and scissors. Consider getting a sturdy pencil box that can help keep everything in place.
Depending on your child's grade level and the classes they take, you may also want to pick up a ruler, calculator, and protractor. If you're unsure which supplies to get, reach out to your child's school to see if there's a classroom supplies list.
Backpack and lunchbox
A good-quality backpack is an investment that will last throughout the entire school year. Be sure to choose one with plenty of pockets and compartments to keep everything organized throughout the day. Likewise, lunch boxes should be made of durable material. Plastic, heavy nylon, and steel are ideal, as they can often withstand regular washings. 
Your child's backpack and lunchbox should be sturdy enough to stand up to being tossed in lockers and closets, especially if you want them to last long. If you have old backpacks or lunchboxes in good shape that you want to get rid of, consider donating them instead of tossing them in the trash. 
Classroom-friendly electronics
If your child's school allows laptops or tablets, these can be great tools for studying and staying organized throughout the year. In addition, a new cell phone will ensure your child can always reach you, providing everyone with peace of mind. 
Consider investing in noise-canceling or Bluetooth headphones, too. It can be challenging for your child to concentrate with all the commotion around them during class. A good pair of headphones can make focusing in the classroom much more manageable.
Wrapping up
The back-to-school season doesn't have to be overwhelming or stressful. If you take care of the items outlined here, you'll be sure you've covered all the essentials. Not only will you save yourself valuable time when classes start up again, but your child will be prepared, too.