Is there a history of dementia in your family? Do you have trouble remembering things, getting through your day, or focusing on tasks? If so, you may have dementia.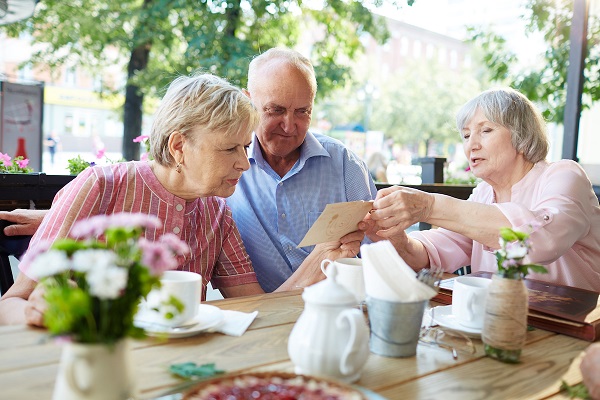 Many types of dementia can affect individuals in this way, and understanding these types of dementia can help you find a treatment plan that works for you. If you have dementia, you won't have to face this condition alone.
Here are the various dementia types and how they can affect you.
Lewy Body Dementia
Lewy Body Dementia (LBD) is a progressive brain disorder that impairs a person's thinking ability, movement, behavior, and overall quality of life. It accounts for between 10-15 percent of all cases of dementia.
The cause of LBD is still unknown, but it involves the abnormal build-up of a protein in the brain cells called "Lewy bodies". This can cause damage to the brain cells. There are two main types of LBD:
Dementia with Lewy Bodies (DLB)
Parkinson's Disease Dementia (PDD)
DLB is often characterized by cognitive fluctuations, visual hallucinations, and Parkinson's-like symptoms, while PDD more closely resembles Parkinson's disease with its movement-related symptoms and dementia-like cognitive impairment.
Vascular Dementia
Vascular Dementia is a type of dementia that occurs due to blocked arteries leading to an impaired flow of oxygen to the brain. It is the second most common form of dementia after Alzheimer's disease.
It most often develops after a stroke. It can also occur as a result of other issues such as:
chronic high blood pressure
heart disease
diabetes
Vascular Dementia is characterized by a decline in cognition, usually in the areas of memory, attention, language, and executive functioning. A memory care community usually can help treat patients diagnosed with dementia.
Fronto Temporal Dementia
Fronto temporal dementia (FTD) is a sign of dementia that affects the frontal and temporal lobes of the brain, which are responsible for behavior, movement, and language. Symptoms of FTD range from changes in personality and social behavior to difficulty speaking and understanding speech, as well as memory problems.
This type of dementia is more common in people ages 45-65. Many FTD cases are caused by a gene mutation, and the remainder is caused by other factors such as environmental or lifestyle factors.
Huntington's Disease
Huntington's Disease is a progressive neurological disorder in which the nerve cells in certain areas of the brain degenerate, leading to a gradual decline in motor and cognitive functions. It is one of the most common types of dementia and is usually characterized by:
involuntary jerking movements
cognitive impairment
behavioral changes
Symptoms usually progress over a period of 10 to 15 years, beginning in late middle age. Diagnosis is usually confirmed through family history and genetic testing.
Learn More About the Types of Dementia
In conclusion, dementia is a debilitating condition with various types of dementia having unique symptoms and characteristics. It is important to learn more about each type to get adequate care and support.
If you or someone you know is displaying signs and symptoms of dementia, contact your primary care physician today.
If you're looking for more advice, tips, and information concerning the subjects featured on our blog, feel free to continue reading our site.