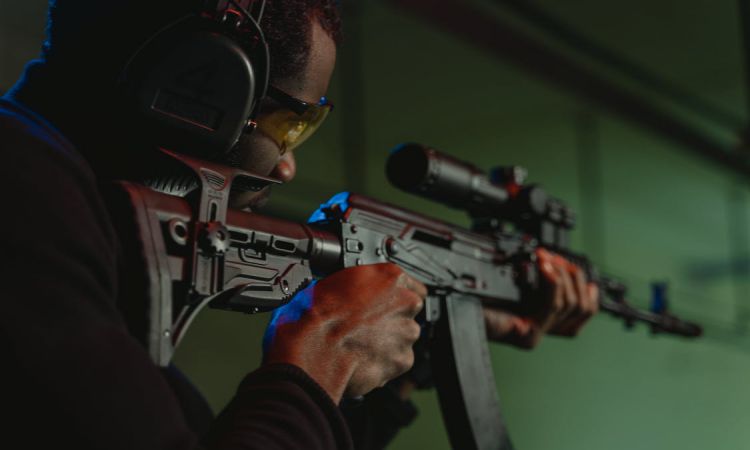 Your ideal thermal scope attachment is determined by your needs
When night hunting, the thermal scope is one of the most useful optical tools. A thermal rifle scope attachment can be used in any season and weather, from foggy to dusty, day or night.
Choosing a thermal scope attachment can be challenging at any level, but it can be even more challenging for a beginner to select one for either military or hunting purposes.
The market is increasingly saturated with various products, from high-end military models to more affordable consumer options.
Military-grade thermal scopes are built to withstand harsh combat situations, but the more affordable variants are always more convenient financially. To make the right choice while purchasing a thermal scope, please read the following information carefully.
1. Noise Equivalent Temperature Difference (NETD)
The NETD measures how sensitive a thermal scope is to thermal variations. More distant objects can be detected with a lower NETD because of the increased sensitivity.
Riflescope NETD values can be easily deduced from the manufacturer's published ratings. The best thermal vision scope attachment for novices is typically achieved at 0.1°C or below. However, professional thermal imaging applications require higher-rated thermal sensors, such as those with a sensitivity of 0.2 °C or greater.
2. Resolution
Thermal pixel resolution can vary widely amongst riflescope models. The higher the thermal resolution, the clearer and more precise the resulting images.
When used for recreational hunting, thermal sensors with a pixel count of about 320 by 240 should be more than adequate. However, the 640×480 and other higher resolutions are often reserved for professional or military use.
3. Noise Reduction
This feature defines the thermal scope's capacity to detect images precisely in noisy settings. In-built noise reduction algorithms in scopes are a good choice because they help to reduce ambient thermal temperature changes.
l One helpful addition is the clip-on thermal scope attachment that enables you to customize the noise thresholds for thermal imaging under various circumstances. With this feature, you can obtain high-quality pictures without sacrificing accuracy.
4. Magnification Level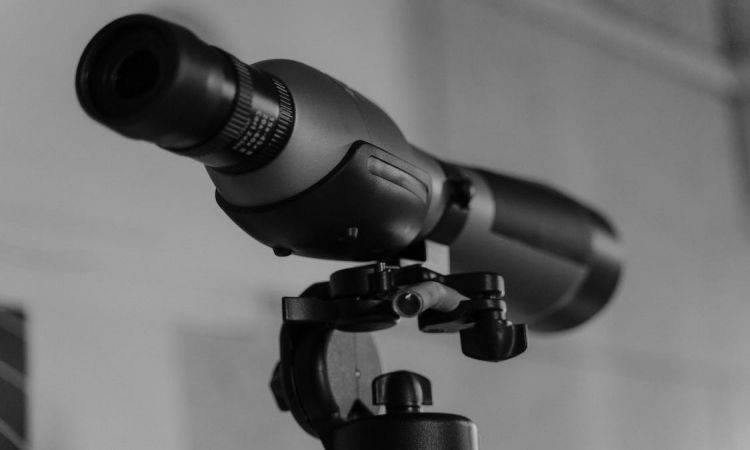 Higher thermal scope magnification is necessary for night hunting
Magnification is often pre-set between 4x and 10x on commercially available thermal scope attachments.
To observe objects from a  farther distance and take more precise pictures while using a thermal imaging scope attachment, search for thermal scope attachments that give you higher magnification levels.
This feature is handy when hunting dangerous animals at night because you have to stay as far away as possible from the animal.
5. Reticle Type
The reticle of the thermal sight is another essential factor to consider, especially since some thermal scopes have reticle adjustments that allow for more precise aiming and shooting.
Some thermal scopes, like the Pulsar thermal scope attachment, have a variable reticle that can be modified for increased precision. Others, like the conventional reticle-equipped thermal scopes, are best for more fundamental hunting applications.
6. Endurability Against Recoil
It would help if you ensured that the thermal scope you purchase could withstand the recoil of your firearm. Otherwise, you risk breaking the scope and having to replace it.
Assault rifle owners, for instance, would benefit significantly from investing in an AR15 thermal scope adapter. An attachment designed for big caliber rifles is better suited to a bolt action rifle.
Irrespective of the type of handgun you own, you should examine the scope's overall build quality and endurance and any extra features that safeguard against severe vibrations.
7. Battery Life
You may be out in the field for several hours, so ensure that your thermal scope attachment has long-lasting batteries. The typical battery life for thermal riflescopes is 10-20 hours. You won't need more than that on any hunting expedition.
One advantage of thermal scopes is that they typically have a charging plug built-in, meaning you can keep your scope powered without carrying along extra batteries.
Final Thoughts
 Getting the best thermal scope attachment for your needs should be nothing short of a walk in the park. With the proper criteria in mind, you should be able to locate the ideal solution without much trouble.