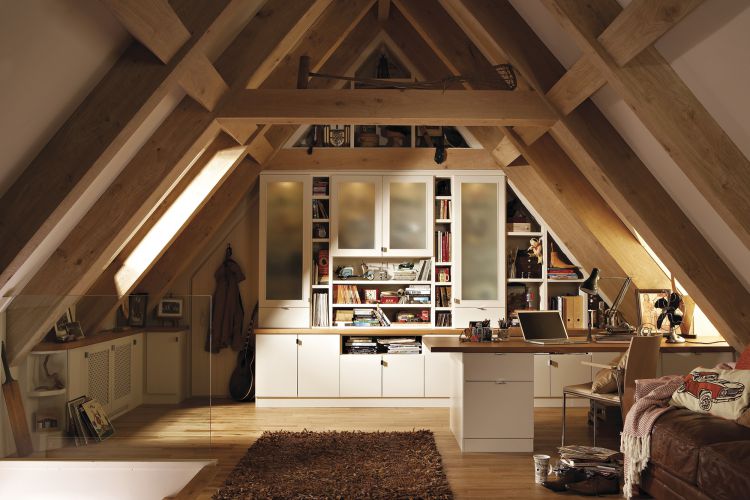 If you are thinking about converting your loft into a functional living space, you have come to the right place. There are plenty of benefits to making this move in your home, including increasing the value, maximizing the space you have, and just giving yourself extra room to enjoy.
Before you dive into any big project like this, there are always some important things that are worth considering. Planning is a key part of a conversion going right, and it should include what you are expecting from your space along with how much you are willing to spend. 
This piece is going to take a look at what you need to keep in mind before you begin.
Will it Work with Your Loft?
The first thing you need to do is to check whether it is actually worth converting your loft. A key component to this is to check the available headroom, as an average of 2.2 meters is usually needed for a comfortable space. You will also want to check the structure of your roof and make sure it can withstand a conversion. This is best done with the advice of a professional such as a structural engineer, as they will be able to provide valuable insight into your project and whether it is feasible.
How Will You Use the Space?

Knowing what you are going to use the loft conversion for will make a difference in how you plan out your project. For example, are you looking at turning it into a room that can be used regularly, such as a bedroom? Or will it be a fun room for entertainment? Knowing this will help you to determine the design of the room and make sure that the conversion will be able to meet your needs.
Don't forget to include the details, such as where to put the loft hatches and how accessible the room will be.

Make Sure the Legalities are In Check
The last thing you want to do is start on a loft conversion only to learn that it is unsafe or not legal in your home. Planning permission and building regulations need to be adhered to. In many cases, a loft conversion does fall under permitted development rights, which means you might not need planning permission. However, this can vary from time to time, depending on size and location. Therefore, make sure to consult with your local planning department anyway to confirm the regulations that will apply to your specific situation.
Make Sure You Have Finances in Place
When undertaking any big project, you know it is going to be a substantial investment. This is why it is essential to create a budget you can work with and ensure you stick to it. You should leave room for 'unforeseen circumstances' for peace of mind. 
In order to get the best price for your conversion and all that it entails, get yourself quotes from several reputable builders and loft conversion specialists so you can get a clear idea of how much it is going to cost. 
Don't forget to include 'hidden' expenses, such as application fees.