If you're working to become a real estate agent, you have to pass your state exam. Every state has its own exam, and they can vary quite a bit, so that's going to affect how you prepare.
For example, a California real estate crash course is going to prepare you differently from one that's geared toward the North Carolina exam.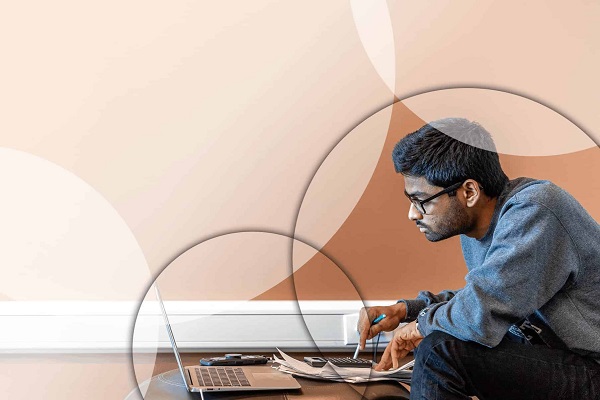 Regardless of the state you're in, though, the following are some tips to help you prepare for the exam so you can pass it, hopefully on your first try.
Create a Study Plan
When you finish your pre-licensing classes, then you might feel like you aren't sure what to do next.
That's normal, but what you should ultimately do with this "now what" moment is starting to make a study plan. Create a study plan that's going to walk you through all the big content areas the exam is likely to cover. Your pre-license class might actually offer some test prep options so you can move seamlessly from the material you've learned to preparing and studying.
There are crash course options available online that work well, especially if you want a refresher. These will focus on things like the key terminology you should know, hints for taking the tests, and strategies for memorization. You will also likely be able to learn exam strategies and take practice tests.
Don't Focus Too Much On Talking to Agents Who Are Currently Working
Sometimes you'll feel like you should get in touch with practicing real estate agents to ask for their advice.
This isn't a good approach.
They'll usually tell you not to worry about what's on the exam because you won't end up using it. That can discourage you from studying, and you have to remember that whether you use the information in your career or not, you have to pass the test to start working.
Just focus on your goal of passing your exam before you start seeking out mentors or getting advice from other agents. Agents can be a great resource for real-life applications of the concepts on the exam, but not so much for exam prep itself.
Do As Many Practice Exams As Possible
Use a state-specific practice exam and take as many variations for your state as you can find. Make sure that when you're taking practice tests, along with being from the state where you'll be working that you're also choosing options that are updated with the information that's relevant to the current test.
Practice tests are the best way to get comfortable with the material and figure out where your points of weakness might be or where you need to study more.
Explore General Test-Taking Strategies
You need to know the material to pass your real estate exam of course, but some of it's about general test-taking strategies too.
First, read each word slowly in every question. One word missed can change what your answer will be. Don't rush through your test. Make sure you're being strategic and again, take your time.
If you're getting too overwhelmed at any point, close your eyes, take a breath and recenter your focus.
If you come to a question that you don't know at first, skip it and come back to it later. Don't let yourself get stuck too long on one question.
Working on the easy questions first and getting those out of the way so you can put all of your attention on the harder ones when you're ready.
If you take practice exams in a more formal environment like at the library, this can help you get into the headspace of what it'll be like on an actual day.
Go Over Math
Around 20% of your questions on your exam, or even more, are likely going to include math. It's not necessarily complex math, but still, you want to know important formulas like area, how much an acre of land is, property tax rates, simple interest, and other similar concepts.
If you're not naturally great with math, spend some extra time on these formulas.
It doesn't matter the state you're taking your exam in—real estate math is on every test in every state.
Create a List of Your Weaknesses
Finally, you can create a list of your weaknesses that you identify as you're studying and taking practice exams. Maybe for you, it's math, or it could be the laws. It could be a little of both. Regardless, compile these weaknesses into a guide for yourself with information and answers and study it whenever you have a free moment.