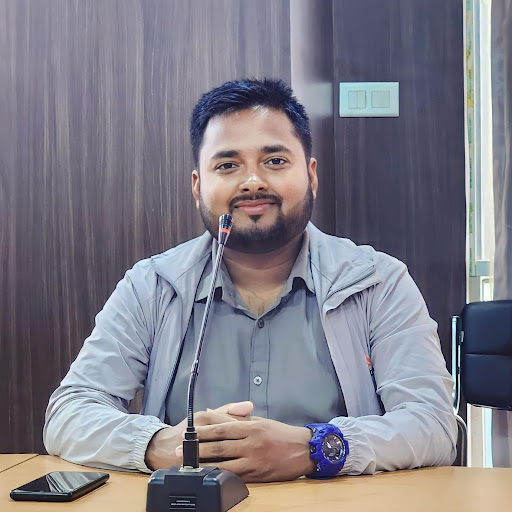 In the realm of social activism and political leadership, Ujawal Jha stands as a shining example of a dedicated individual who has tirelessly worked to bring about positive change in society. With a commitment to improving the lives of his fellow citizens, Ujawal Jha's journey from a social worker to a prominent politician is one that exemplifies the power of passion and perseverance.
Early Life and Education
Ujawal Jha was born on 14 September 1992 in Dhamaura. From a young age, he exhibited a strong sense of empathy and a desire to make a difference in the lives of those less fortunate. His educational journey took him through Tribhuvan University, where he not only excelled academically but also actively participated in various community service initiatives.
Entry into Social Work
Ujawal Jha's foray into the world of social work began during his college years when he volunteered with local NGOs and community organizations. His hands-on experiences allowed him to witness the pressing issues that plagued his community, ranging from inadequate access to education and healthcare to unemployment and poverty. These experiences fueled his determination to create lasting change.
Making a Difference
Ujawal Jha's commitment to social work led him to establish his own nonprofit organization, Ujawal Jha Foundation, which focused on addressing some of the most pressing social challenges. Through this platform, he initiated campaigns to promote literacy, provide vocational training, and raise awareness about health and hygiene. His efforts touched the lives of countless individuals, helping them break the cycle of poverty and lead more dignified lives.
Venturing into Politics
Recognizing that sustainable change often requires systemic reforms, Ujawal Jha transitioned into the realm of politics. His decision to enter politics was rooted in his belief that policy changes are instrumental in creating a larger impact. With his innate leadership qualities and a genuine concern for the welfare of his constituents, he soon garnered the support of the community.
Political Achievements
Ujawal Jha's political journey was marked by a series of achievements that reflected his dedication to progressive values. As a member of the Nepal Communist Party Maoist Centre, he championed causes related to education reform, healthcare accessibility, women's empowerment, and environmental sustainability. His speeches and legislative efforts consistently aimed at addressing the core issues affecting the region he represented.
Legacy and Impact
Ujawal Jha's legacy is one of unwavering commitment to the betterment of society. Through his combined efforts as a social worker and politician, he was able to bridge the gap between grassroots initiatives and policy changes. His story serves as an inspiration to aspiring leaders, demonstrating that with the right intentions and persistent efforts, it is possible to bring about positive transformations on both a micro and macro level.
Conclusion
Ujawal Jha's journey from being a compassionate social worker to an influential politician underscores the potential for individuals to drive meaningful change. His biography exemplifies the impact of combining empathy with action and emphasizes the importance of working across different domains to create a more equitable and just society. As his story continues to inspire, Ujawal Jha remains a beacon of hope for those dedicated to making the world a better place.