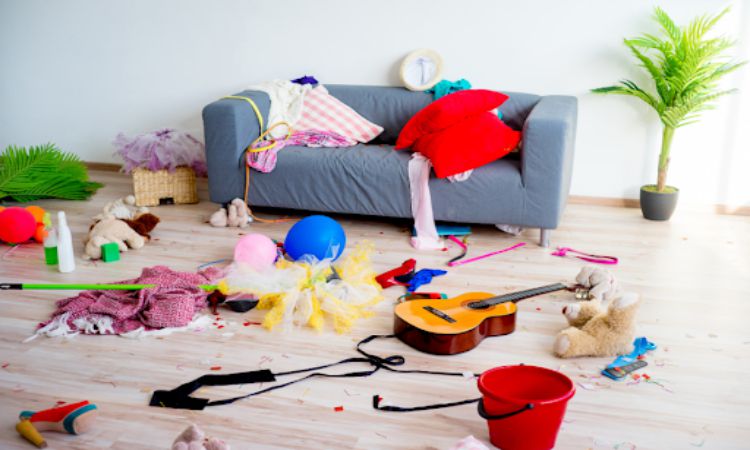 Clutter is one of the worst things to have in the house. It distracts people, sometimes causing tension and disassociation from everyone else.
You might find that you're unable to sit down at the table for dinner because you feel uncomfortable. A cluttered house can be very depressing, mostly when it affects your children. Seeing this mess makes them restless and, therefore, aggressive.
In this article, we will list all the reasons for clutter in the house. That way, you'll know what to address.
Read on!
Lack of Organization Systems
When it comes to the causes of a cluttered house, lack of organization systems is certainly one of the primary factors. Without a plan in place for how items should be stored and used, they can accumulate and become overwhelming. Home clutter can also stem from a lack of storage space, lack of consistent cleaning and organization habits, too much stuff, failure to regularly get rid of unnecessary things, and trying to cram way too much into a single room.
The best way to maintain an organized and clutter-free home is to create a system for how things should be stored and used and then stick to it. Once a good organizational system is in place and maintained it is much easier to maintain an organized and clutter-free household.
Hoarding Tendencies
Hoarding is the excessive collection or acquisition of items to the point where the space they are maintained in is no longer safe or useable. The items collected are often of low value or useless. Hoarders develop rituals and patterns of collecting that they are unable to break.
Many hoarders may not understand the way their behavior can affect their lives and may ignore the problems until it is too late. As a result, their homes can become so full of items, they are not able to function or live in them comfortably. Hoarding can also affect the families living with the hoarder, as they may feel overwhelmed and frustrated with the disorder.
Busy and Hectic Lifestyle
People with an erratic schedule or many things to manage often struggle to find the time and energy to dedicate to the organization. Oftentimes, work or school commitments often lead to neglected household chores, like laundry, and household items accumulate over time.
Additionally, individuals with busy and hectic lives may lack the motivation to clean, let alone organize. Procrastination with these tasks can lead to more clutter and less organization for those already overwhelmed with physical objects.
To combat these issues, it is important to create a consistent cleaning routine or hire house cleaning services. They can help you with deep cleaning your home and assist you with your busy schedules.
Unsupervised Children
Without an adult present to keep kids on task with cleaning up after themselves, toys, books, and other items can easily be left strewn about. Moreover, when left to their own devices, children may be more inclined to make messes.
Furthermore, unsupervised children may lack parental guidance on the proper organization of their possessions. This leads to rooms filled with items randomly placed about.
Understand What Causes a Cluttered House
A cluttered house can be the result of a variety of causes such as needing more storage, procrastination, living with a packrat, or being overwhelmed with life. To get back on track and keep the house clutter-free, identify the specific cause and take steps to address it with effective solutions. Try setting a date for decluttering and creating a detailed plan to make it happen – you'll be amazed at the results!
Visit our blog for helpful topics.