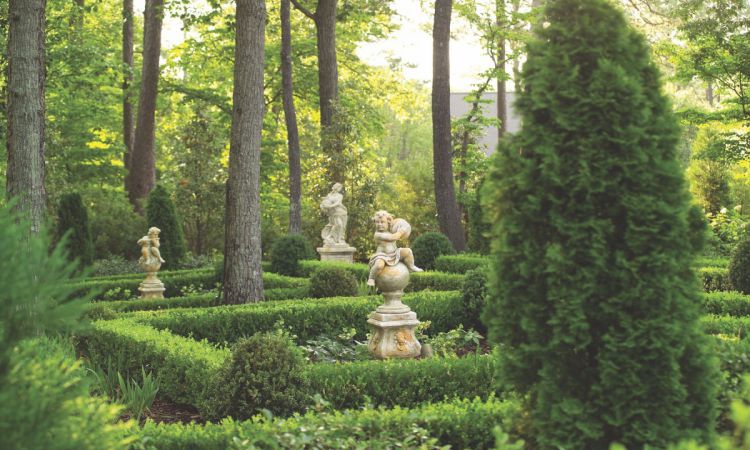 Garden statuary can be the perfect addition to any outdoor space, providing an eye-catching focal point that can add elegance, personality, and charm to your garden. But with a vast range of designs available, finding the perfect garden statuary can be a daunting task. You want something that will complement your style and reflect your personality, but you also want to ensure that it blends well with the overall look and feel of your garden. Choosing the right garden statuary can truly elevate your outdoor space, and with the right guidance, it can be a fun and rewarding experience.
Whether you're looking for a classic, elegant Grecian statue or a contemporary, abstract piece, there's a piece of garden statuary for you at Soothing Company that can perfectly fit any style. In this blog post, we will explore some of the key considerations to keep in mind when selecting a garden statuary, providing you with tips and insights on how to pick the perfect piece for your style. From size, material, and placement to the overall aesthetic, we'll help you find the perfect garden statuary for your outdoor space.
Determine Your Desired Aesthetic
Choosing the perfect garden statuary for your style requires several considerations. One of the first steps in making a decision is to determine your desired aesthetic. A garden sculpture not only adds personality to your garden but also evokes a theme or mood. Traditional statuary can create a classic, timeless look, while contemporary pieces will add a modern feel.
Here are some tips on how to find the right aesthetic for your garden:
Look for pieces that complement and blend with the overall look and feel of your garden.
Consider the size of your patio, terrace, or backyard space – larger statuary will make a dramatic statement, while smaller pieces can create an intimate atmosphere.
Think about the colors of your landscape and choose a piece that will harmonize with those colors.
If you're looking for something unique and eye-catching, browse abstract statuary to find one-of-a-kind pieces that will make an impactful statement.
Keep in mind that garden sculptures are not only about visual appeal but also about creating a cohesive arrangement that adds value to your overall garden design. Determine your aesthetic preference early in the selection process to ensure the most balanced composition possible.
Consider the Size of Your Garden
When choosing a garden statuary, it's essential to consider the size of your garden to ensure that the statue fits perfectly with your landscape design and doesn't become overpowering. Large statues can be an excellent addition to a garden with ample space, but they can be overwhelming and out of place in a small garden. On the other hand, small statues can look insignificant in a vast garden, making it essential to find the right balance to enhance your garden's beauty. When considering size, think about how the garden statuary will fit with other features in your garden, such as plants and trees.
Ensure that the statue's size and style complement your existing garden features for a cohesive look. Additionally, consider the statue's height and width to create a proportional and balanced design in your garden. Ultimately, taking the time to evaluate your garden space and choosing a garden statue that matches its size and style will help create an aesthetically pleasing outdoor space.
Research the Climate of Your Area
Before purchasing any garden statuary for your landscape, it's essential to research the climate of your area to choose the perfect garden decor. Factors like extreme weather conditions, wind, and rainfall can greatly impact garden statuary's durability and longevity. It's crucial to select materials that can withstand climate changes and weather fluctuation to avoid damage and prevent the need for frequent repairs or replacements.
For instance, if you live in a coastal area with high humidity, saltwater, and strong winds, you may want to avoid materials like concrete, cast stone, or plaster. Instead, opt for more durable and weather-resistant materials like bronze, steel, or copper.
Find Statuary That Reflects Your Personality
When it comes to decorating your garden, statuary can add a unique touch that reflects your personality and adds character to your outdoor space. However, choosing the perfect garden statuary can be a daunting task if you don't know where to start. To make the process easier, begin by considering your personal style and interests. The following are some ideas to help you decide on the best garden statuary for your home:
If you're looking for something whimsical and fun, browse abstract sculptures or humorous figurines.
For a classic look, opt for traditional statuary such as Greek statues, fountains, or sundials.
If you're a nature lover, consider purchasing animal sculptures or birdbaths.
For homeowners with a flair for the dramatic, look for larger pieces like waterfalls and abstract works of art.
Incorporate Plants to Bring Your Garden to Life
When it comes to choosing the perfect garden statuary for your style, it's important to consider incorporating plants as a crucial element of garden design. Plants add texture, color, and life to any garden, making it more visually appealing. They also provide a natural backdrop for your statuary, enhancing its impact. Whether in pots, planters, or planted directly into the ground, plants can be used to create a variety of garden styles, from formal to naturalistic.
Most of the common plants that can be used in garden design are easy to care for, such as low shrubs, annuals, and perennials. In addition to adding beauty, plants also provide necessary shade and shelter from the sun and wind. Incorporating plants into your garden will not only bring it to life but also give it the perfect backdrop for your statuary.
Think About the Installation Requirements
When choosing a garden statuary, installation requirements should be taken into consideration. Some statues may be too heavy or large to move around without the help of professionals, while others may require a concrete foundation. Before making a purchase, it's important to consider the weight and size of the statue, as well as any potential obstacles in the garden, such as trees or uneven ground. Additionally, the placement of the statue should be considered in relation to other elements of the garden, such as existing landscaping and garden features.
In Conclusion
Garden statuary can add a unique charm and personality to any outdoor space. Whether you prefer classic statues or modern sculptures, there are plenty of options available to suit your style and taste. By considering the materials, size, and placement of the statuary, you can create a beautiful and inviting garden that reflects your individuality. With a little bit of creativity and imagination, you can transform your outdoor space into a peaceful and inspiring oasis.