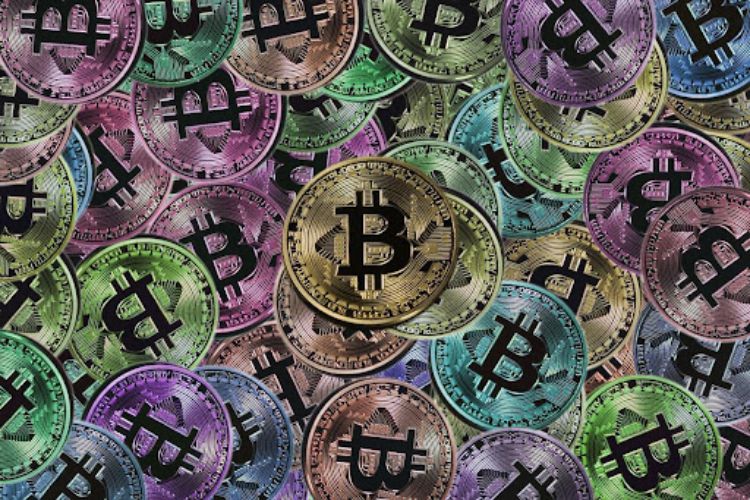 Bitcoin has been around since 2009 and has a promising future under lawmaker regulations. Although it's still an unknown asset for many, an increasing number of citizens have heard about it, meaning its popularity is expanding. 
Younger investors are also learning how to buy Bitcoin during a falling market and continuous inflation, which proves people's willingness to learn more about possibilities for financial freedom. This trend happens due to economic uncertainties that countries face as a result of the pandemic and market collapse. Still, it's not clear whether Bitcoin will be here for longer or disappear after all Bitcoins are mined. 
Many factors would lead to its popularity to make it legal tender. In El Salvador, the government has already bought a few bitcoins to encourage the population to invest more in cryptocurrency. At the same time, most African countries banned it in an effort to protect people. 
Regardless, Bitcoin is still a considerable force in the digital economic environment, and here's how it will perform in the future. 
Bitcoin has a limited coin supply. What does this mean?
When Bitcoin was issued, it leveraged 21 million bitcoins. The coins entering circulation are halved every four years to slow down the process, leading to 19 million bitcoins mined at the moment, so only 1.59 million are left to be used. Still, Bitcoin mining difficulty occasionally increases, given volatility issues and halving.
The last Bitcoin is expected to be mined around 2078, considering how the halvings will unfold. There's not enough data to confirm this, and markets will change continuously, which doesn't offer support for investors to provide technical assistance.
When we reach 2078, it may be possible for Bitcoin to be still valuable. But miners might only be rewarded with transaction fees rather than from mining efforts. This statement is based on what we know about how cryptocurrencies work, so that things might change.
What if other coins overthrow Bitcoin?
It's uncertain whether Bitcoin will stay on top of the competition forever. At the moment, Ethereum is Bitcoin's first competitor, although its value as a transactional asset isn't even close to it. Ethereum offers different products and services, such as smart contracts and a blockchain packed with tools for developers.
Still, many other cryptocurrencies compete with Bitcoin, such as Litecoin, which provides faster transactions and lower fees, which is more convenient than Bitcoin. But it's not easy to overthrow the first coin's popularity simply because it triggered the beginning of digital decentralized transactions.
There might be a slight chance of Bitcoin falling to second or third place at some point. Some of its issues can lead to the fall, like increased transaction fees, network congestion and mining difficulty.
Bitcoin might become unapproachable
In 2024, the next Bitcoin halving will occur, and investors are most excited about this event since it will decide the cryptocurrency's future. For example, it's most likely that miners won't be able to continue their tasks because they won't be profitable anymore. Therefore, prices will increase, and fewer miners will be present on the blockchain, leading to a decrease in hash power.
The mining difficulty might increase considerably, so cheaper alternatives for rigs and electricity should be proposed. Mining only one Bitcoin consumes a tremendous amount of energy, and environmentalists are concerned that climate change issues will worsen if things don't change. 
On the other hand, miners won't stop mining due to climate concerns, a challenge that cannot be tackled efficiently since the coin works in a decentralized manner and no regulations are involved.
What will happen to the crypto industry?
Considering its challenges, it's less likely that crypto will simply disappear at some point. Investors and developers will hold on to their assets because they provide an alternative to fiat money and are not controlled by certain institutions. Still, the industry is increasingly becoming more difficult to approach due to the lack of regulation.
Bitcoin worldwide adoption is discussed by numerous countries now, with governments trying to create a legal framework for them to work legally. Although they could make them taxable, putting them into a certain category has been challenging. Generally speaking, Bitcoin is considered a commodity, but many have argued it should be a security.
Until financial institutions can classify them properly, some countries have simply banned using cryptocurrencies to protect their citizens from inflation. Of course, this didn't stop people from trading Bitcoin or finding a solution for using it without an internet connection, but they won't be able to pay for goods or services within that country. In some cases, they can't even withdraw them, a function that has recently become available.
Why is everyone holding on to Bitcoin?
Despite volatility concerns and the multitude of concepts that need to be acknowledged, cryptocurrency represents a great deal for investors and interested crypto enthusiasts. That's because it provides a chance to make an additional income by only investing in computational power and leaving the computer mine alone. On the other hand, investing might be riskier because it involves the extensive use of strategies and methods for getting the best outcome. 
Still, it leverages greater financial opportunities than mining.
At the same time, working with cryptocurrencies doesn't involve third parties or governments that may change rates as they please, which is also why Bitcoin is deflationary. Worldwide events might influence the digital asset in regard to price, but it will never lose its value in the long term and will simply regain it at the next occurrence. What's great about cryptocurrencies is they can become the next thing if someone famous talks about them, just like the case of Dogecoin, whose value increased considerably after Elon Musk tweeted about it. This is why the crypto sector is both unpredictable and impressive.
Bottom line
Bitcoin seems closer to the end of its coin supply, and the following halvings will determine in which direction the coin will develop. While it may be possible for it to ensure value even after the end, it may happen that other cryptocurrencies will take the podium and overthrow it.