Doing business in Europe can be lucrative, given the vast market opportunities and economic integration within the European Union (EU). However, establishing and operating a business in Europe requires compliance with various legal and administrative requirements. This article will explore the essential documents needed to do business in Europe, providing an overview of the key documentation required for company formation, registration, taxation, employment, and other important aspects of business operations.
Company Formation and Registration
The first step to doing business in Europe is establishing a legal entity or company. When considering this country as a business destination, knowing the Portugal Golden Visa requirements is important. This visa program permits foreign investors to obtain residency permits by making qualifying investments in the country. While the program mainly concentrates on immigration, it can be an attractive option for entrepreneurs and investors looking to establish and operate businesses in Portugal. Alongside the standard company formation and registration documents, individuals interested in this visa program must fulfill additional requirements, including investment documentation and proof of funds. These requirements ensure compliance with the specific criteria set by the Portuguese authorities for participation in the program. 
Meanwhile, the specific documents required for company formation may vary depending on the country and legal structure chosen but generally include the following:
Articles of Association or Memorandum of Association:

These documents outline the company's purpose, structure, share capital, and other fundamental details. They must be prepared following the legal requirements of the country where the business is being established.

Identification Documents:

To verify their identities, founders or shareholders must provide identification documents, such as passports or national identity cards.

Shareholder and Director Details:

Documentation providing information about shareholders and directors, including their names, addresses, and ownership percentages, may be required.

Registered Office Address:

Companies typically must provide a registered office address within the country where they establish the business.

Certificate of Incorporation:

Once the company is registered, a certificate of incorporation is issued as proof of its legal existence.
Taxation and Financial Documents
Complying with tax regulations is a crucial aspect of doing business in Europe. The following documents are typically required for tax registration and ongoing financial compliance:
Tax Identification Number (TIN):

Companies and individuals are assigned a unique TIN, which is used for tax purposes. The TIN is obtained through the tax authorities in each country.

VAT Registration:

If your business sells goods or services subject to value-added tax (VAT), you may need to register for VAT purposes. This requires submitting relevant documents such as business licenses, identification details, and proof of business activity.

Financial Statements:

Companies are generally required to maintain accurate financial records and prepare annual financial statements. These statements include the balance sheet, income statement, and cash flow statement, providing a comprehensive overview of the company's financial position and performance.

Tax Returns and Reports:

Businesses must file regular tax returns and reports, reporting their income, expenses, and tax liabilities. These documents vary depending on the country and the specific tax requirements.
Employment and Human Resources Documents
If your business in Europe involves hiring employees, additional documentation is necessary to comply with employment laws and regulations. Written employment contracts outlining the terms and conditions of employment, such as job responsibilities, working hours, compensation, and benefits, are essential. These contracts need to comply with local labor laws. Companies must also register employees for payroll and social security purposes. This involves providing employee details, such as their identification documents and bank account information, to ensure proper salary payments and social security contributions.
If hiring non-EU citizens, work permits and residence documents may be required, depending on the country's immigration policies. These documents establish the legal right of employees to work and reside in the country. Creating an employee handbook or policy manual that outlines the company's rules, regulations, and expectations is advisable. This document helps ensure consistency and clarity in the workplace.
Intellectual Property Protection
Intellectual property (IP) protection is crucial for businesses operating in Europe. If you have a unique brand name, logo, or design, it is advisable to register for trademark protection. This involves applying along with supporting documentation to the relevant intellectual property office. If your business involves inventions, innovative technologies, or creative works, such as software, patents, or copyrights may be necessary to protect your intellectual property. The application processes and required documentation vary depending on the country and the type of intellectual property.
Compliance and Regulatory Documents
Compliance with local laws and regulations is essential for doing business in Europe. You may need specific licenses or permits depending on the nature of your business activities. For example, healthcare, food services, or transportation businesses may require industry-specific permits. In compliance with the General Data Protection Regulation (GDPR), companies that handle personal data must establish appropriate policies and procedures. This includes creating a privacy policy, data protection agreements, and consent forms. Certain industries, such as manufacturing or energy, may require environmental impact assessments or safety certifications to ensure compliance with regulations.
Obtaining the necessary licenses, permits, and certifications demonstrates your commitment to operating within the legal framework and upholding industry standards. Researching and understanding the specific compliance requirements for your business activities in each European country you operate in is essential. Seeking legal guidance and consulting with local authorities will help you meet all the necessary compliance and regulatory obligations, allowing you to establish a solid foundation for sustainable and successful business operations in Europe.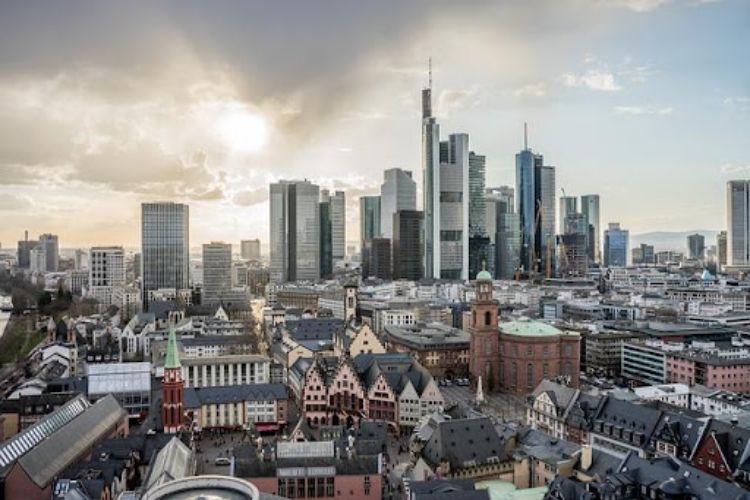 Business in Europe involves adhering to various legal, regulatory, and administrative requirements. This article has provided an overview of the essential documents needed to establish and operate a European business, covering company formation, taxation, employment, intellectual property protection, and compliance. It is crucial to research and consult with legal professionals or local authorities in the specific country where you intend to do business to ensure accurate and up-to-date information regarding the required documents. By understanding and fulfilling these obligations, companies can successfully navigate the European business landscape and establish a solid foundation for growth and success.