Primary education lays the groundwork for a child's academic journey, shaping their love for learning and allowing them to acquire crucial skills. Hence, it's paramount to provide nothing short of excellence during this phase. Envision an educational environment that fosters curiosity, creativity, and critical thinking—a space that molds learners who'll thrive and succeed in the future.  
To achieve this, it's essential to understand the key factors that make an excellent primary school. This will enable you to create an ideal learning environment where students can derive joy from the learning process and maximize their educational growth. 
Whether you're a school owner or administrator, consider these six factors when striving for excellence in primary education.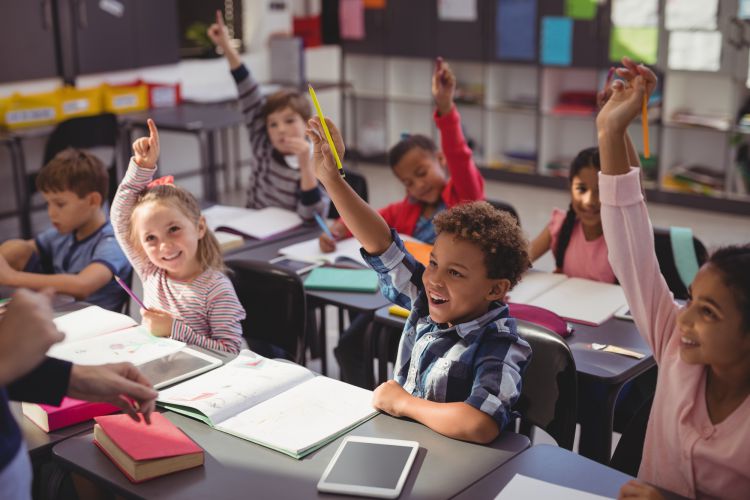 1. Well-Equipped Facilities  
A key element in creating an excellent primary school is having well-equipped facilities that support the learning needs of students. From classrooms to science labs, the physical environment should foster creativity, engagement, and exploration. Modern and functional equipment for primary education, such as interactive whiteboards and computers, can enhance teaching and learning experiences.  
For example, imagine a primary school with a fully equipped STEAM (science, technology, engineering, arts, and mathematics) lab. Students can participate in hands-on experiments and projects, developing critical thinking and problem-solving skills. With access to digital resources and tools, such as educational apps and online research platforms, students can explore diverse subjects and expand their knowledge beyond the classroom.  
2. Qualified And Dedicated Teachers  
Having qualified and dedicated teachers is crucial to the success of an excellent primary school. These educators possess the necessary knowledge and skills to deliver high-quality instruction and engage students effectively. They stay updated with the latest educational methods and research, continuously improving their teaching strategies.  
Picture this: a primary school where teachers undergo regular professional development workshops and training programs. By staying abreast of best practices in pedagogy and classroom management, they're better equipped to meet the individual needs of their students. Additionally, these teachers foster a positive and supportive classroom environment, cultivating a love for learning among their students.  
3. Small Class Sizes  
Smaller class sizes contribute to an excellent primary school by allowing teachers to provide individual attention to each student. With fewer students to manage, teachers can personalize instruction, identify their students' strengths and weaknesses, and offer targeted support.  
In such an environment, teachers can establish a strong rapport with their students, promoting a sense of belonging and cultivating a conducive space for learning. This personal connection also enables teachers to provide timely feedback and address any challenges that students may face along their educational journey.  
4. Strong Curriculum  
A strong and well-structured curriculum is fundamental to an excellent primary school. It outlines the essential knowledge and skills students should acquire, providing a clear roadmap for teaching and learning. The curriculum should be aligned with local educational standards and designed to engage and challenge students at their appropriate developmental levels.  
For example, consider a primary school that adopts an interdisciplinary and project-based approach in its curriculum. Students develop a deeper understanding of concepts and skills by integrating various subjects and connecting classroom content to real-world contexts. This approach encourages critical thinking, as well as hones creativity and problem-solving abilities.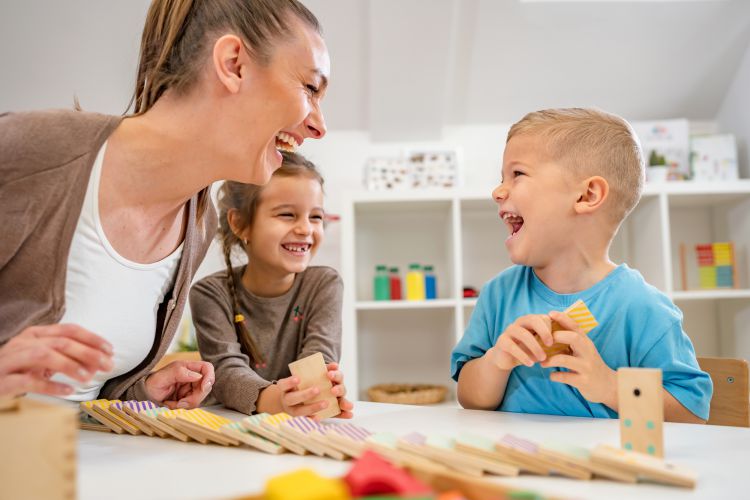 5. Safe And Supportive Environment  
Creating a safe and supportive environment is essential to an excellent primary school.
Students thrive when they feel emotionally and physically secure, allowing them to focus on their academic and social growth. It's crucial to have policies and procedures in place to ensure the well-being of students.  
Imagine a primary school with a comprehensive anti-bullying program, actively promoting kindness, empathy, and inclusivity among its students. Teachers and staff are trained to identify and address bullying, creating a safe and nurturing environment where all students feel respected and valued.  
6. Emphasis On Holistic Development  
An excellent primary school goes beyond academics and strongly emphasizes students' holistic development, which includes nurturing their social, emotional, and physical well-being. A comprehensive education should cultivate character traits like resilience, empathy, and a love for lifelong learning.  
For instance, consider a primary school that offers a wide range of extracurricular activities and clubs, such as art, music, sports, and community service. These opportunities allow students to explore their passions and develop valuable skills outside the traditional classroom setting. By fostering a love for the arts, athleticism, and community engagement, the school helps develop well-rounded students.
Key Takeaway
These six key elements contribute to creating an excellent primary school. From well-equipped facilities to emphasizing holistic development, these factors unlock students' full potential. Adopting these characteristics could help your students succeed academically and in their personal lives.   
Don't forget to continuously assess and evaluate the effectiveness of your school's practices and make necessary adjustments. Remember, creating an excellent primary school requires a commitment to ongoing improvement for the benefit of the students.