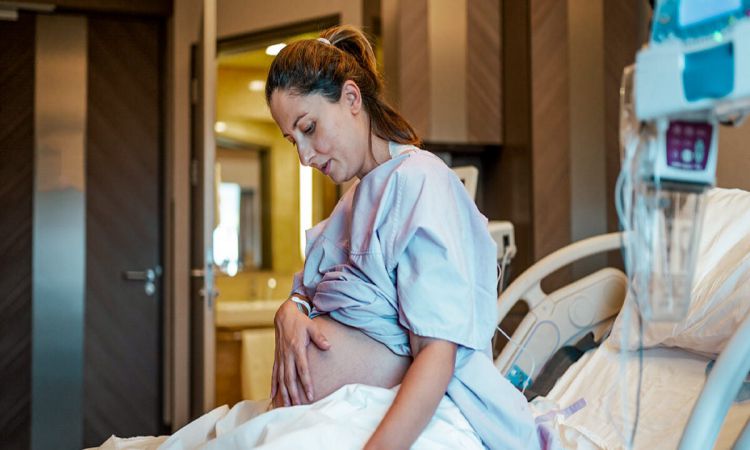 The birth of a child is one of every parent's most cherished memories, so it should come as no surprise that most people put a good deal of effort into planning the big event. In most cases, expecting mothers head to the hospital when they're ready to give birth to ensure their safety and that of their newborns. This article will take a look at what future mothers should bring with them when they're going to give birth.
An Outfit for the Baby
Arguably the most exciting choice for expecting parents is what their baby's first outfit will be. Choosing what your baby wears home is a great place to start with packing for the doctor. Be sure the outfit includes baby socks and a hat and that the outfit is appropriate to the season and climate. Most parents also bring a few baby onesies and other basics in case they wind up staying longer than expected in the hospital.
The Birth Plan
These days, many expecting mothers make birth plans. These written plans explain what women want to happen when they go into labor and how they would like to give birth. Bringing the birth plan to the hospital will ensure that the mother's wishes are respected.
Cell Phone and Charger
Expecting mothers shouldn't forget to bring along their cell phones and chargers for them. There's no telling how long labor will last and few things worse than running out of cell phone batteries right before giving birth. Some parents also bring digital or even film cameras as backups for photos and a watch to time contractions if their cell phones die.
Basic Toiletries
In most cases, hospitals provide patients with basic items like shampoo, conditioner, and lotion. However, many women prefer to bring their own toiletries so that they can use the products they favor. Remember that some mothers and babies spend several days in the hospital and plan accordingly.
Comfortable Clothes
Hospitals sometimes require women giving birth to wear the gowns provided by the facility, so check in advance to see what to bring in terms of clothes. At the very least, women should bring outfits to wear home and plenty of comfortable, cotton undies along with maternity-size sanitary pads.
Books or Other Distractions
Most women find that it helps to have a book, favorite game, or other way to pass the time available during early labor before the contractions begin to speed up. Even if expecting mothers have partners, friends, or family available to provide support, there will be times when a relaxing and familiar activity might make waiting for the big moment easier. Most hospitals have televisions in each room, but that's not always distracting enough.
Admissions Paperwork
While it may not be the most glamorous part of giving birth, making sure the doctor has all of the necessary paperwork is essential. Bring along available antenatal records, obstetrician's notes, insurance information, and hospital paperwork that has been completed in advance. Most people also bring pocket money for things like parking and snacks from the vending machines.
Get Organized to Minimize Stress
Having everything in order well in advance can help expecting mothers minimize stress as they approach their due dates. After all, giving birth can be scary, especially for first-time parents. Worrying about forgetting important items won't help, so put everything together in advance.