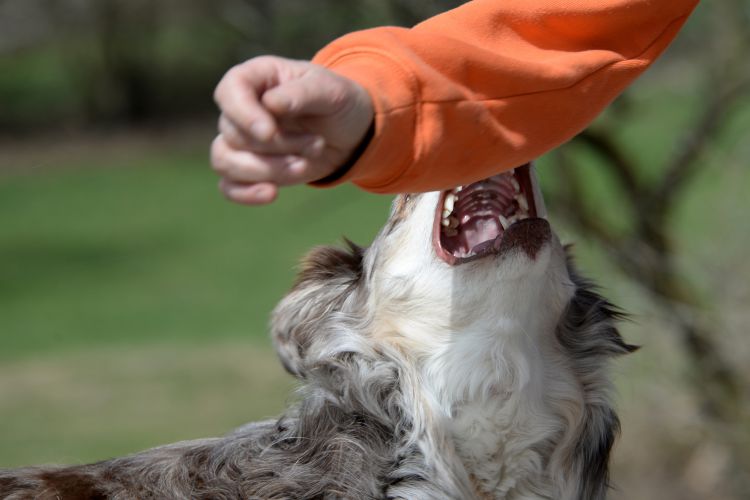 Dogs have long been cherished companions to humans, providing loyalty, affection, and even protection. However, as much as they bring joy and comfort, there are instances where dogs may bite, causing injuries and unexpected complications. In such unfortunate events, understanding insurance coverage for dog bites becomes crucial. 
This article will discuss the intricacies of insurance policies that cover dog bites, shedding light on the potential liabilities, coverage limits, and considerations for dog owners.
Homeowner's Insurance And Dog Bites
For many dog owners, their furry friends are an integral part of the family. However, the reality is that even the friendliest dogs can sometimes bite or exhibit aggressive behavior. When such incidents occur, the financial implications can be overwhelming. This is where homeowner's insurance often steps in. Many standard homeowner's insurance policies include coverage for injuries caused by a dog owned by the policyholder or residing on the policyholder's property.
According to the American Veterinary Medical Association (AVMA), there are over 78 million dogs in the United States. Given this substantial number of canine companions, it becomes imperative to grasp the nuances of insurance coverage provisions, particularly in scenarios involving dog bite incidents. 
If such an unfortunate situation arises, it's best to seek guidance from a qualified dog bite lawyer can be invaluable in navigating the complexities of insurance claims and legal implications.
Liability Coverage
Liability coverage within a homeowner's insurance policy typically includes coverage for injuries or damages resulting from a dog bite, irrespective of where the incident occurs. This means that if your dog bites someone on your property or even off your property, you may be protected under your homeowner's insurance policy. This is particularly beneficial as dog bites can lead to medical expenses, legal fees, and even settlements or judgments if the victim decides to sue.
It's important to note that while many homeowner's insurance policies provide coverage for dog bites, certain breeds or dogs with known aggressive tendencies might be excluded or subject to limitations. Insurance companies may consider factors such as the breed, history of aggressive behavior, and local regulations when determining coverage eligibility.
Coverage Limits And Exclusions
While homeowner's insurance can offer financial protection in the event of a dog bite incident, it's essential to be aware of coverage limits and exclusions. Insurance policies typically have limits on liability coverage, which might not be sufficient to cover extensive medical bills or legal expenses in severe cases. 
For instance, imagine a scenario where a dog bite results in not only immediate medical treatment but also ongoing therapy and potential legal proceedings. In such cases, the standard coverage limits might fall short of meeting the total expenses incurred. Therefore, dog owners should diligently evaluate their policy's coverage limits and consider whether additional coverage is needed to ensure adequate financial protection. 
Moreover, some homeowner's insurance policies might exclude certain dog breeds altogether due to perceived higher risks of aggression. Breeds often associated with this restriction include but are not limited to Pit Bulls, Rottweilers, and Doberman Pinschers. The rationale behind this exclusion is rooted in statistical data and public perception regarding these breeds' potential to exhibit aggressive behavior. 
In cases where a policyholder owns a breed considered high risk by the insurance company, it may be necessary to seek specialized dog liability insurance or inquire about endorsements to the existing policy. By taking these measures, dog owners can ensure comprehensive coverage while adhering to responsible pet ownership practices.
Mitigating Risks And Ensuring Adequate Coverage
Dog owners can take proactive measures to reduce the risk of dog bite incidents and ensure they have adequate insurance coverage:
Training And Socialization:

Properly training and socializing a dog from a young age can significantly reduce the likelihood of aggressive behavior and potential bites.

Behavior History:

Maintaining a record of a dog's behavior, training, and temperament can be useful in demonstrating responsible ownership to insurance companies.

Up-to-date Vaccinations:

Ensuring that a dog is up-to-date on

vaccinations

and routine healthcare can prevent potential health-related incidents.

Responsible Ownership:

Adhering to local regulations, and leash laws, and maintaining control over the dog in public spaces can contribute to responsible ownership.
In the unfortunate event of a dog bite incident, consulting a knowledgeable dog bite lawyer can provide essential guidance on legal matters and potential insurance claims.
Conclusion
In a society where dogs are beloved companions and family members, understanding insurance coverage for dog bites is paramount. Homeowner's insurance policies often offer a safety net for dog owners by providing liability coverage for injuries caused by their pets. While coverage can vary based on factors such as breed, behavior history, and local regulations, dog owners can take steps to mitigate risks and ensure they have adequate coverage to protect themselves and their four-legged friends. In the end, the bond between humans and their canine companions can remain strong, even in the face of unexpected incidents.