Incorporating Coturnix quail eggs into your poultry farm not only adds diversity to your flock but also provides a captivating sight as these charming creatures hatch and grow. Their unique characteristics and numerous benefits make them a prized asset in the world of poultry farming. In this article, you will explore why Coturnix quail eggs for hatching are considered the perfect choice, highlighting their technical aspects and practical advantages.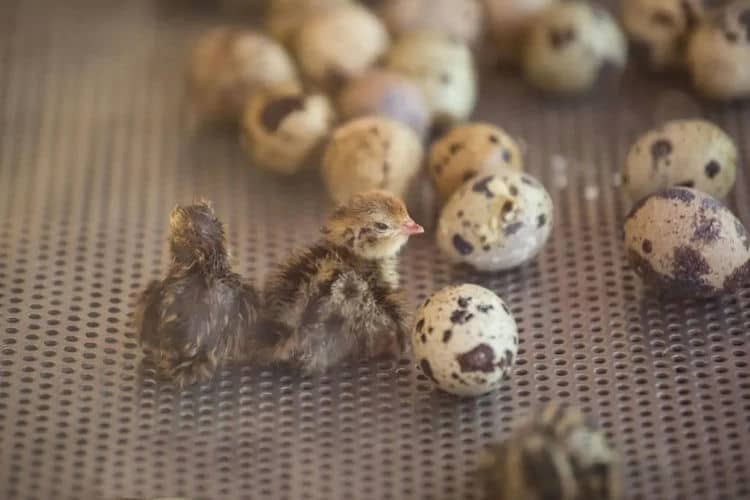 The Remarkable Size Advantage
One of the primary reasons Coturnix quail eggs are preferred for hatching is their size advantage. While being significantly smaller than chicken eggs, Coturnix quail eggs offer various benefits. The smaller size enables efficient incubation and allows for greater hatchability in limited spaces. Additionally, the diminutive size ensures a shorter incubation period, resulting in quicker hatching and reduced time investment.
Superior Fertility Rates
Another notable advantage of Coturnix quail eggs lies in their superior fertility rates. These eggs exhibit remarkable hatchability percentages, making them an excellent choice for breeders seeking higher chances of successful hatching. The quail eggs' fertility is attributed to their unique internal composition and breeding characteristics, providing an increased likelihood of healthy chicks.
Natural Incubation Suitability
Coturnix quail eggs possess exceptional adaptability to both natural and artificial incubation methods. Their sturdy shells and resilient internal structure make them ideal for incubation in a variety of conditions. Whether you choose to rely on a broody hen or opt for artificial incubators, Coturnix quail eggs demonstrate a high tolerance to different incubation approaches, ensuring successful hatching rates.
Nutritional Benefits for Hatchlings
When it comes to the nutritional aspect, Coturnix quail eggs provide substantial benefits for the hatchlings. Packed with essential nutrients, these eggs offer a well-rounded diet for the growing chicks. The nutrient-rich content ensures proper development, boosts the immune system, and enhances overall vitality. This, in turn, contributes to the overall health and productivity of the quail chicks.
Rapid Growth and Early Maturity
Coturnix quail chicks exhibit a remarkable growth rate and early maturity compared to other poultry species. This characteristic makes them highly desirable for hatchery purposes. Within a short span of time, the Coturnix quail chicks transform from delicate hatchlings to fully-fledged adults, capable of reproduction. This accelerated growth allows breeders to maximize their productivity and achieve quicker returns on investment.
Versatile Breeding and Rearing Conditions
Coturnix quail eggs' adaptability extends beyond incubation to breeding and rearing conditions as well. These quails are known for their resilience and ability to thrive in diverse environments. Whether you have limited space, fluctuating temperature, or varying humidity levels, Coturnix quails can adapt and reproduce successfully. Their ability to adapt to different conditions makes them an excellent choice for breeders operating under various circumstances.
Low Maintenance and Space Requirements
In addition to their remarkable attributes, Coturnix quail eggs offer the advantage of low maintenance and space requirements. As a breeder, you don't need extensive facilities or large spaces to raise Coturnix quails. Their compact size and relatively low maintenance needs make them a practical choice for those with limited resources. Whether you have a small backyard or a commercial farm, Coturnix quail eggs provide a viable solution for hatching in restricted spaces.
Multiple Color Varieties for Aesthetically Pleasing Results
For breeders looking to add visual appeal to their poultry, Coturnix quail eggs come in a wide range of color varieties. From speckled to solid colors, these eggs offer aesthetically pleasing results when hatched. This diversity adds an element of uniqueness and attractiveness to your flock, making Coturnix quail eggs a preferred choice for those seeking visually appealing hatchlings.
In conclusion, Coturnix quail eggs for hatching are an ideal choice due to their unique advantages and technical characteristics. The smaller size, superior fertility rates, adaptability to different incubation methods, and nutritional benefits for hatchlings make them stand out among other poultry options. Furthermore, their rapid growth, early maturity, and ability to thrive in versatile conditions make them a preferred choice for breeders worldwide.