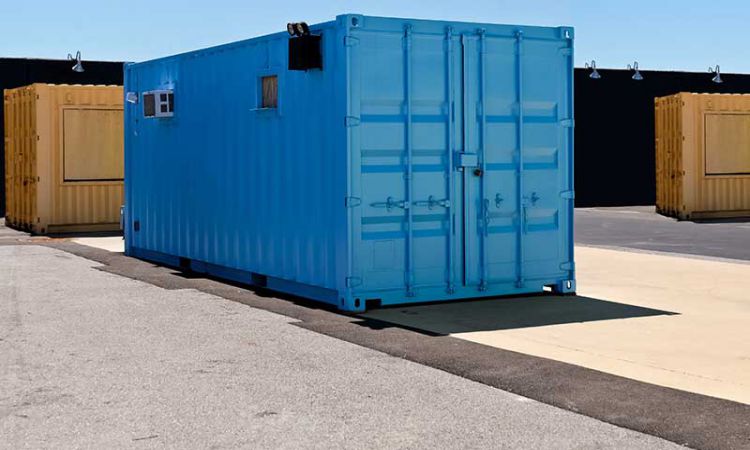 Portable storage is a great way to store and transport items with ease. Not only is it convenient, but it also provides many additional benefits such as increased security, cost-savings, and flexibility.
What are Portable Storage Companies?
Miami portable storage companies provide solutions for those who need to transport, store and relocate items. These companies offer portable storage containers that are made of durable materials with secure locks and other features. They can be used to store anything from furniture and appliances to documents, artwork, books, and more.
Why is Portable Storage Useful?
Portable storage solutions are useful and offer many great benefits. Here are the biggest reasons why portable storage is useful:
Cost savings
Portable storage containers are often much more affordable than traditional self-storage. This makes them an ideal option for those who need to store items but don't want to spend a lot of money on them.
Convenience
Portable storage containers can be dropped off at your home or business, so you don't have to drive anywhere else to access your belongings. This is especially convenient if you're short on time or live far away from a regular storage facility.
Flexibility
Because portable storage doesn't require long-term contracts, you can easily adjust the size and quantity of containers based on your current needs without worrying about breaking a contract or paying penalty fees.
Security
Portable storage containers are incredibly secure and the locks can easily be changed for added security whenever needed. If you want, you can even have your containers monitored by a security company for an extra layer of protection.
Protection from the Elements
Portable storage containers protect your items from wind, rain, snow, and other inclement weather so you don't have to worry about your belongings getting damaged by outside elements.
Easy Access
You can open and close portable storage containers quickly and conveniently without having to enter a facility or hire additional help to move items in and out of the unit.
Space Flexibility
Portable storage containers come in a variety of sizes so you can choose one that fits perfectly in any space you have available on your property. This makes them great for both residential and commercial uses.
Cost-Saving Packing
Portable storage containers make it easier to pack up your items in an efficient manner, which can help you save money on the overall cost of transporting and storing your belongings. The average price of portable storage containers is much lower than traditional self-storage units.
Easy Loading/Unloading
With portable storage containers, there's no need to rent expensive moving trucks or hire movers; all you have to do is load up the container yourself, lock it, and let the company handle the rest! Plus, unloading is easy since you can access the container directly from your property.
Environmental Awareness
Portable storage containers are much better for the environment than traditional self-storage as they use fewer resources and create less of an environmental impact. Storage materials are also often recyclable and biodegradable, so you can rest easy knowing that you're doing your part to help protect the planet.
Professional Assistance
Miami portable storage companies have professional staff on hand to help with any questions or concerns you might have throughout the process. This allows you to enjoy peace of mind knowing that your belongings are in good hands at all times.
Conclusion
When choosing a portable storage company,  always make sure to do your research and select the one that best fits your needs. Consider factors such as cost, convenience, security, and flexibility to ensure that you make the best decision for your situation.
Portable storage containers are an incredibly useful and convenient way to store or transport items. With their cost-saving, secure, and flexible features, it's easy to see why portable storage is a great choice for anyone who needs extra space without spending too much money on it.