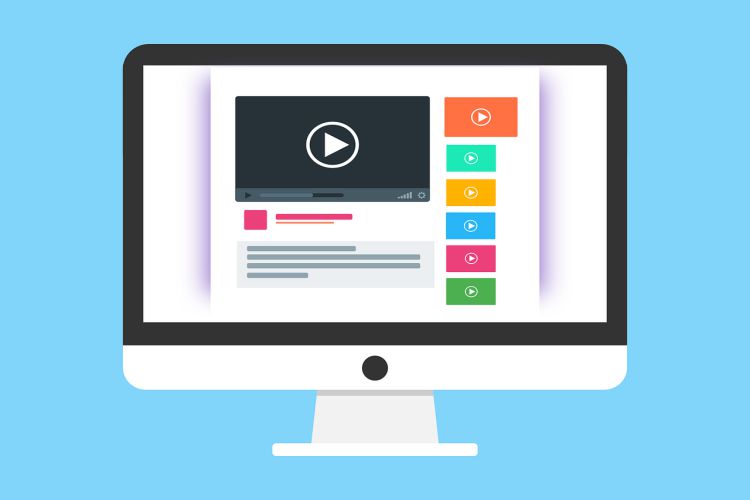 Video marketing has become an essential component of any digital marketing strategy today. As consumer viewing habits shift increasingly towards online video, leveraging this medium provides immense opportunities for brands looking to effectively engage their target audiences. There are several compelling reasons why video content should be a core focus for marketers in the modern digital landscape.
1. Improves Engagement
Video is naturally engaging with its combination of motion, sound, and visuals. Audiences are drawn to video content, making them more likely to pay attention compared to static mediums like text or images. Videos grab viewer focus in a saturated media environment. Viewers also tend to have a higher recall of messages and content delivered via video. This makes video an impactful way to communicate brand stories and messages to build stronger connections with consumers. 
2. Supports Multichannel Campaigns
Videos seamlessly integrate into cross-channel campaigns, vastly stretching content mileage. A single 2-minute brand video can be utilized and tailored in various ways to maximize visibility, engagement, and conversions across the entire digital ecosystem. The strategic use of stock video from platforms like Dreamstime allows brands to repurpose video content for different platforms and needs. The same video assets can be easily adapted and optimized for platforms like social media, brand websites, YouTube, ads, and email. This amplified distribution reach through multiple channels reinforces brand awareness and strengthens messaging through repetition. A strategic, coordinated multichannel video presence establishes brand authority in the minds of target consumers and achieves marketing goals far more effectively compared to single-channel video campaigns.
3. Drives Site Traffic
Videos have an advantage when it comes to search engine rankings, often appearing on the first page of results. This allows brands to drive more qualified traffic to their sites. Videos posted natively on brand sites attract visitors who watch and share the content, compounding referral traffic. Videos are also easily embeddable on landing pages, serving as click magnets to entice visitors and boost conversions. Optimized videos significantly increase web traffic by improving SEO rankings and visibility. 
4. Builds Brand Awareness
Videos provide a platform for brands to tell their stories in engaging ways that build awareness and affinity. They also let brands showcase their mission, values, personality, and behind-the-scenes content to foster emotional connections with consumers. Compelling video content has a higher chance of going viral through social shares, expanding brand exposure and reach exponentially. Moreover, videos enable intimate storytelling that resonates with audiences, shaping their opinions and building familiarity with the brand.
5. Improves Conversion Rates
Video creates greater trust and credibility with audiences, establishing the brand as an authority in its niche. Viewers feel they get to know and relate to a brand better through video. This deeper connection translates to higher conversion rates, as audiences are more receptive to brand messaging and call to action when delivered via video. Brands can incorporate lead captures, promotions, and clicks directly within the video for seamless conversions. Consumers are more likely to buy from and support brands they have formed connections with through video marketing.
6. Provides Better Analytics
With video analytics, brands gain invaluable insights into viewer behavior and preferences. Metrics like views, completion rates, dwell times, shares, and clicks can be tracked. This data enables strategic optimization of video marketing campaigns for maximum impact. Analyzing top-performing video content also informs the creation of higher quality, viewer-resonating content. Detailed video metrics allow for an in-depth understanding of target audiences. Brands can tailor video marketing strategies by monitoring popular topics, lengths, formats, and more. This ongoing analysis will uncover new opportunities to engage new and old viewers.
7. More Affordable Production
Advancements in video production technology have made high-quality video content more affordable than ever before for brands. Equipment costs have dropped significantly, with prosumer-grade cameras and software providing impressive production value. Small businesses can easily handle video content creation in-house at minimal cost. For outsourcing, a thriving marketplace of skilled freelance video producers makes professional quality video attainable on modest budgets. Compelling videos can be produced on almost any budget thanks to digital tools and talent. Investing in video marketing is highly cost-effective, delivering significant ROI compared to other mediums.
8. Helps with SEO
Optimized videos have a proven, positive influence on organic search rankings and discoverability, as video links and embeds boost domain authority metrics that search engines like Google value highly. Descriptive metadata strategically attached to videos also helps search crawlers properly index and surface relevant video content in results. Transcripts and closed captioning also significantly aid SEO efforts by providing search-friendly text content around the videos. Quality inbound links directed to videos on brand sites from other authoritative domains signal additional trust and authority to search algorithms. Overall, adding video content to pages substantially improves SEO by increasing page dwell time and providing contextual clues to search crawlers. 
9. Builds Trust
Video is a powerful trust-building medium, showcasing company faces and humanizing the brand. Videos build authenticity by giving a behind-the-scenes look at brands. Demonstrating subject matter expertise through how-to videos or employee testimonials establishes credibility. Moreover, video case studies and customer reviews validate claims with social proof. Brand stories foster emotional connections and transparency. Overall, video content enables the forming of meaningful relationships between consumers and brands. 
Conclusion
In closing, video marketing should be an integral component of every brand's digital strategy today. As this discussion shows, video delivers measurable impact for key goals like engagement, conversions, traffic growth, and brand building. It also provides unmatched storytelling capabilities for brands to make meaningful connections. For any marketer looking to grow their business in today's dynamic digital landscape, making video marketing a top priority is critical for staying ahead of the curve. The time to tap into the power of video is now.