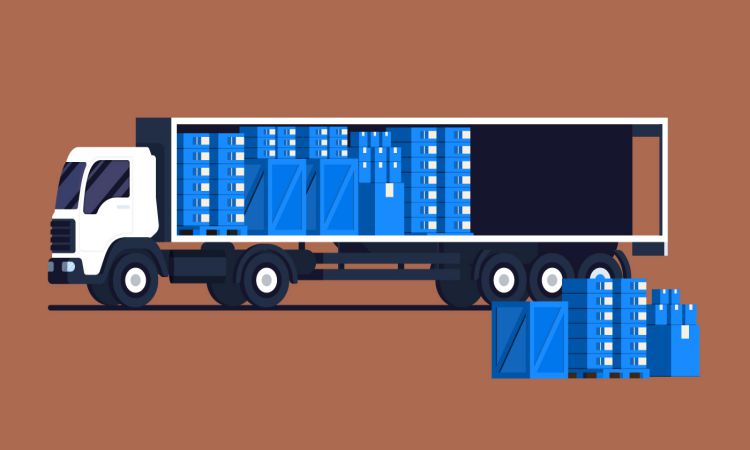 Transporting a vehicle is not an easy task, especially if you are not familiar with the best practices for loading and transporting it. Whether you are moving to a new location or taking a car to a show, ensuring that your vehicle is safe during transportation is crucial. Maximizing efficiency throughout the loading and transportation process can protect your investment, save time, and ensure a stress-free experience. This is why it is important to know the essential tips for loading and transporting your vehicle on a trailer.
With the right guidance and preparation, you can avoid potential damage to your car, as well as prevent delays in your trip. If you are looking for a reliable trailer to transport your vehicle, Millennium Trailers have a wide selection of quality trailers for you to choose from. This will give you peace of mind that your vehicle is safe and secure during transportation. Keep reading to learn the best tips for loading and transporting your vehicle on a trailer.
Assess Potential Hazards Before Loading
Before you load your vehicle on a trailer, it's crucial to assess potential hazards that may pose a risk to your safety during transportation. Start by examining your vehicle for leaks, loose parts, or any other mechanical issues that may cause problems during transport. Ensure that your tie-downs are in good condition, correctly attached, and capable of safely securing the load.
Also, consider the added weight of your vehicle and the overall weight distribution on the trailer to determine if the trailer's brake system is adequate for the load. Failure to check these important safety measures could result in accidents, damage to your vehicle, and injury to you or other road users. Therefore, please take the necessary time to assess potential hazards and take the appropriate measures to mitigate them before loading your vehicle on a trailer.
Secure the Trailer and Load It Properly
Properly securing your trailer and load is essential for the safe transport of your vehicle. Here are some tips to help you secure the trailer and load properly:
Make sure the hitch is securely attached and tightened to the vehicle.
Securely mount the trailer ball onto your tow vehicle's hitch.
Apply grease or anti-seize lubricant on all threads and exposed metal surfaces of the hitch parts before attaching them.
Use a hitch pin or lock to prevent the trailer from becoming detached during transport.
Securely attach your vehicle and the trailer with tie-downs at least every four feet using ratchet straps or chains.
Place blocking material underneath the wheels of both vehicles to help keep them in place.
Test the trailer brakes to ensure they are working properly before loading your vehicle.
Inspect the Vehicle's Brakes and Tires
When loading and transporting your vehicle on a trailer, it's vital to ensure that the vehicle's brakes and tires are in good condition. Brake failures are a leading cause of accidents involving towed vehicles, which is why it's crucial to inspect the brakes before loading your vehicle onto the trailer. Check for any leaks and wear and tear on the brake system, including the pads, rotors, and fluid levels, and review the manufacturer's recommendations for maintenance and upkeep.
Additionally, inspect the tires for signs of wear, damage, and proper inflation levels. Check the tire pressure, tread depth, and any visible cracks or bulges. Failing to properly and regularly inspect the brakes and tires of the vehicle being towed could lead to accidents, unnecessary expenses, and delays. Therefore, taking the time to inspect these components can help maximize efficiency, ensure a safe and smooth ride, and prevent any unexpected issues during your transportation process.
Secure the Load With Straps and Chains
Loading and transporting your vehicle on a trailer requires careful planning to ensure maximum efficiency and safety. One important aspect of this process is ensuring that your load is securely fastened with straps and chains. Not only is it important for the protection of your vehicle and other motorists on the road, but also for the stability and balance of the entire trailer. The use of proper tie-down techniques prevents the load from shifting or falling off the trailer, reducing the risk of accidents and injuries.
Monitor the Load During the Transport
It is vital to monitor the load during transport to ensure that the weight is evenly distributed and within the weight limit of your vehicle and trailer. Overloading your vehicle or trailer can lead to accidents and significant damage to your vehicle, trailer, and cargo. It can also compromise the handling and stability of your vehicle, causing unsafe driving conditions.
To monitor the load, periodically check your load during

transport

, and adjust the weight distribution as necessary.
Consider investing in a load management system that can track and display the weight distribution of your cargo during transport.
Unload the Vehicle Safely and Efficiently
When it comes to loading and transporting your vehicle on a trailer, unloading is just as critical as loading. Unloading your vehicle in a haphazard manner can lead to serious damage to both the vehicle and the loading equipment. To avoid this, it is essential to unload your vehicle safely and efficiently.
The first step is to ensure that the unloading area is clear of any obstacles, such as rocks or debris, that could interfere with the unloading process.
Secondly, you should use the appropriate unloading equipment, such as a come-along or winch, to gently ease the vehicle off the trailer. It is also important to unload the vehicle in a level area to prevent it from rolling away or tipping over during the unloading process.
Lastly, proper communication with your team is essential to ensure everyone is aware of their roles during the unloading process, helping to ensure that it is done safely and efficiently.
In Conclusion
Loading and transporting a vehicle onto a trailer is a critical aspect of moving personal or business assets. It is essential to understand and follow the recommended tips to maximize efficiency, ensure safety, and protect your valuable assets. Consider investing in high-quality equipment and accessories, such as high-grade trailer hitches or ramps, to make the process smoother and safer. With proper planning, execution, and maintenance, you can keep your vehicle safe and secure during transit and avoid costly damage or accidents. Remember to prioritize safety and efficiency above all else when loading and transporting your vehicle.