The world of Internet personalities is ever-changing. At times, it seems like they are good friends supporting each other's career moves, while other times it feels like they are mortal enemies.
Some of the latest gossip revolves around Valkyrae, Sykkuno, and Corpse. The three of them seem to get along just fine. However, fans began speculating that the relationship among them is literally like in an Among Us game, no pun intended.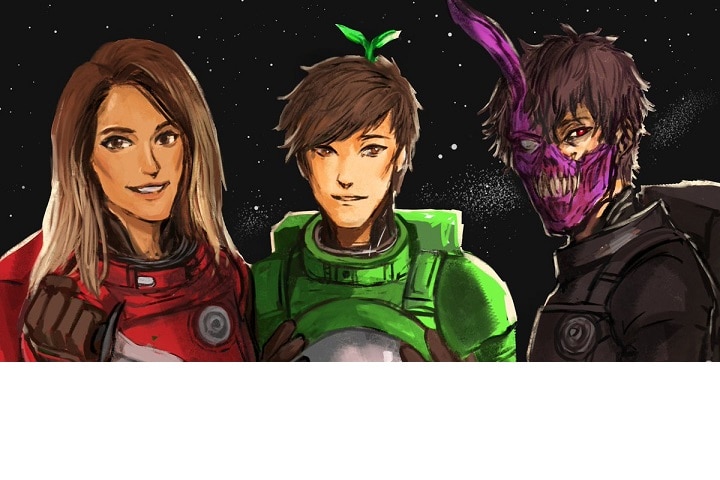 Although this is not the first time that Valkyrae has had a meltdown during an Among Us stream, the recent one shocked the fans. At one point, they were worried that something was going on with Valkyrae.
Before the stream, Corpse had shown his face to Lil Nas X. Valkyrae and Sykkuno were disappointed that Corpse had chosen another person, to whom he would make the reveal. Corpse seemed to be bothered by what they were saying, so in his defense, he said that he had to do it. Poki and Lil Nas X were also present during the game.
While the uncomfortable situation was unfolding, Poki also said that she was personally offended by Corpse. Corpse, with his signature voice, only wanted to break the uncomfortable silence and move on with the game.
Allegedly, Lil Nas X wouldn't have participated in the game, should Corpse show his real face. Valkyrae later joked that she'd asked the same thing from Corpse Husband before a game. In the end, things seemed relaxed, and the Internet personalities continued with the game.
The YouTubers, all very famous for the content they post, share a joint obsession to finally see who's behind Corpse Husband's mask.
Corpse's YouTube career was humble during his early beginnings. However, things changed after he joined the Among Us stream, which led to millions of subscribers to his YouTube channel.